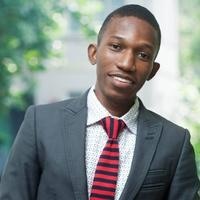 Kehinde Ogunde
Software Engineer and Creative Thinker
Average Rating
5.0
(59 ratings)
Oct 2017
Ogunde got straight to the point and solved the issue I had. Very happy with the result.
Sep 2017
Kehinde patiently explained how to define classes, call strings, set up buttons and format if/else statements. His assistance is greatly appreciated.
One of the best mentors and cool brother from another mom.. Thanx
Aug 2017
Fantastic mentor, would work with again!
Kehinde's explanations were clear and thorough. Even as a beginner, I was able to follow his answers to my questions. I highly recommend him.
Jun 2017
Jan 2017
Best android/java developer i have worked with. He solved a problem with android camera that we struggled with for months. Developer's code style is very clean and developer has alot of experience with writing good java code.
Very Helpful. Did more than I expected
Great Mentor very helpful teaching Wordpress with a lot of knowledge and experience highly recommended!!!
Great mentor very helpful with Wordpress highly recommended
Dec 2016
Great mentor very friendly and very helpful with Wordpress!!!
Top mentor, taught me Photoshop in no time at all. Very professional, clear and concise!
Great Mentor very helpful taught me about Wordpress highly recommended!!!