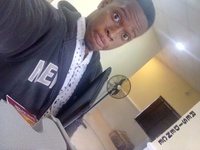 Francis Sunday
Software Engineer, Go enthusiast. Experience with using Docker, Kafka, GRPC. I only use my powers for good.
How I learned Go!
An article about how I got started with the Go Programming language.
Building a RESTful API with Golang
Learn how to build powerful APIs with Golang that scales gracefully.
Getting started with AdonisJS — a JavaScript framework for Node.js
AdonisJs is a true MVC Framework for Node.js. It encapsulate all the boring parts of Web programming and offers you a nice & clean API to work with. AdonisJs makes it easy to write web applications with less code.