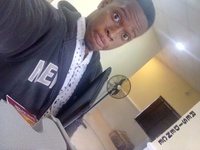 Francis Sunday
Software Engineer, Go enthusiast. Experience with using Docker, Kafka, GRPC. I only use my powers for good.
$20.00
For every 15 minutes
I have been programming on various web and cross platform stacks. I love making things and helping people build things. If you need help with your project, fixing bug, refactoring your codebase, guidance on how to give your web/mobile app a better architectural foundation, I'm your guy.
Github repositories
studyLog
A Study Log Web Application i built to log my progress during self created streaks.
php-exam
A PHP exam with questions from beginner to expert level curated by @codehakase
How I learned Go!
An article about how I got started with the Go Programming language.
Building a RESTful API with Golang
Learn how to build powerful APIs with Golang that scales gracefully.
Getting started with AdonisJS — a JavaScript framework for Node.js
AdonisJs is a true MVC Framework for Node.js. It encapsulate all the boring parts of Web programming and offers you a nice & clean API to work with. AdonisJs makes it easy to write web applications with less code.
Average Rating
5.0
(4 ratings)
Francis understood the requirements of what I needed to do, and came up with solutions, explaining how they worked.
He was very patient and was cleanly able to fix my strange firebase/browser problem.
Great advise and good input that helped me a lot.
Very good programmer, was able to sort my complex issue out very quickly in PHP and API. Much appreciated.
Francis was very quick to help, and resolved my problem very thoroughly.