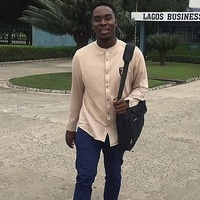 Mobile and Web Platform Developer
$15.00
For every 15 minutes
I have 7+ years in software development, been developing android apps right from ginger bread and worked as an android platform developer for a couple of start ups. Also have extensive knowledge and experience developing backend services such as REST API's and chat servers. I have 3+ year experience in teaching when i was part of an ICT institute. Overall i want to help others.
West Central Africa (+01:00)
English
3
JavaScript
3
Java
The Realm of Kotlin and Live Data using MVP Architecture
How I used RealmDb with live data and mvp architecture to implement a shopping cart in kotlin android
Android kotlin: How to (part 1 Class differences)
* * * ![](https://cdn-images-1.medium.com/max/800/1*L-T2nl9_CPbxc4JlWw_BKQ.png) So recently Google decided to support Kotlin as a secondary language in developing android apps. Though a lot of peopl...
Average Rating
5.0
(14 ratings)
Fantastic knowledge of Android and java!!
Took out the time to resolve the Issue, Thanks for the help !
Good in explain the concept and answered very patiently.
Very patient and extremely informative. Code Guru!
VIEW MORE REVIEWS