Freelance Code refactoring Developers Available for Hire
Hire Now
Freelance Code refactoring developer in Ashburn, United States
Hardcore Android developer
Do

code refactoring

for already written codes over the years in Android and Code Java.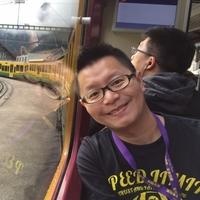 Hire Now
Freelance Code refactoring developer in Taipei, Taiwan
Backend Software Engineer
Love to share new technology, learn new stuff and implement funny stuff in new way! Have been in several startup and be part of core-engineering team, mostly focusing on backend and DevOps work!
Hire Now
Freelance Code refactoring developer in Auckland, New Zealand
Full-stack Rails dev focused on code quality and testing
You can expect me to pay attention to code clarity and performance. For example: https://rubyclarity.com/2016/11/acts_as_list-refactoring-part-1/
Hire Now
Freelance Code refactoring developer in Jaipur, India
Technical Architect, Software Engineer/Developer, and a Roboticist with passion for Knowledge Flow
Lets connect and start discussing about questions you have or issues your facing. Intro: I am a Software Engineer/Developer with 6+ Years experience in Software Development. My experience and expertise make me a good Technical Architect along with an engineer. I have mostly worked on web/server softwares, middlewares and applications. I have acquired expertise and good experince with following - Specialties (Software/Programming): - Angular 2/4 - Java, Python, Javascript/Typescript, C++ - Messaging, REST, Network Programming(TCP/UDP), Netty, API/SPI Libraries. - RPC (Cross platform, cross language) - Serialization/Deserialization: XML, JSON, Messagepack, YAML - OrientDB, PostgreSQL - Web: NodeJS, Cordova/Phonegap, Canvas/WebGL programming in Javascript, HTML, CSS(Basic) - Designing Perf...
Hire Now
Freelance Code refactoring developer in Carmichael, United States
.Net developer with over 10 years programming experience.
I've been working professionally as a Software Engineer for the last few years and prior to that I completed a Ph.D. and masters in Computer Science from the University of Bristol in England. In my current role I'm a Software Engineer and project manager working on R&D projects for an engineering and manufacturing firm in San Diego. I have experience mentoring students learning programming and, while a graduate student, I assisted teaching several university level classes.
Hire Now
Freelance Code refactoring developer in Ashburn, United States
I love to help learners build their skills!
Hey there! I have years of software engineering experience - not just coding, but automated testing, deployment, documentation, and the Agile workflow. I'm also well-versed in Linux administration. I'm a Python enthusiast and I'm very well grounded in object-oriented development. I want to build an open and diverse tech world which is welcoming to all people. Students, ask me about discounts! :)
Hire Now
Freelance Code refactoring developer in Banja Luka, Bosnia and Herzegovina
Web appication developer, PHP, CakePHP, Wordpress, Javascript, Jquery, Ruby on Rails, Redmine, C#, MySql, Microsoft Sql, Linux server administration,
I have 15 years of experience in IT with degrees: MsD in Product and Service development, (Industrial engineering), BsC in IT, (electrical engineering), computing and automation, computer sciences and information technology. Before contacting me, unless you have enormous budget, it would be good for you to get some formal degree in IT (3-5 years of education), which guarantees that you understand merely basics of: - computer hardware - domain names and hosting - client-server architecture - source control management - SQL/RDBMS systems - object oriented programming - MVC concepts (for web) Because otherwise you probably won't understand what am I talking about... Good place to start is my book on Redmine https://www.packtpub.com/big-data-and-business-intelligence/redmin...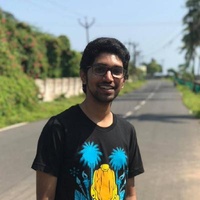 Hire Now
Freelance Code refactoring developer in Toronto, Canada
Passionate about writing, debugging and securing the code.
I'm Lalith, working as a Software Developer at Shopify. I'm another TDD based software guy worked with a lot of startups and learnt a lot of technologies. I'm good with development and security being able to think out of box for security issues. I'm Rails guy and would love to work on backend services infrastructure and optimisations. I eat, sleep and code daily. Visit my github profile for more details: https://github.com/lalithr95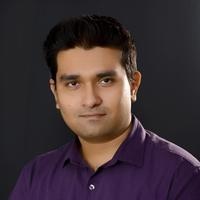 Hire Now
Freelance Code refactoring developer in Dhaka, Bangladesh
Knowledge Engineer
I am a long-time open-source contributor and Linux enthusiast. In the past I spent most of my time staring at a black screen with green text scrolling endlessly for hours and days. I am now fully invested in semantic technologies and this thing called symbolic artificial intelligence (which is basically traditional AI). While I am inclined on scientific research, nothing gives me more satisfaction than leading a technology product from inception to production, more so if that product exploits bleeding-edge technology.
Hire Now
Freelance Code refactoring developer in Kazan', Russia
Founder, Software Engineer at Ruby Cluster
Back in 1989 I've got my first coding experience in my six years - when my parents bought me brand new "ZX Spectrum". Since then I've never left the path of software engineering. I was truly curious about computers, coding, writing small scripts - to see how creativity efforts turn into living flesh. All my projects helped me to build a vision of how to develop software. I worked to build web applications using the best tools I could find. Always searching for a "chance to automatize" this old boring thing. Today I craft working applications. I engage with only few projects, which I believe in and which can make a difference. That's my own point of view about YOLO. My core values are communication, details and quality. I read (and sometimes write) about software development, P...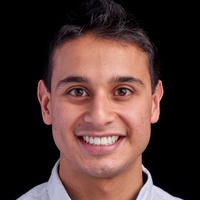 Hire Now
Freelance Code refactoring developer in Federal Way, United States
AI lover, robotics enthusiast and basketball fan
Hi there! My name is Allan and I have a passion for AI, robotics and basketball. I am also an advocate of clean code and good software principles. I strong believe there is always room to make the code you write better. I am a full-time Software Engineer and a part-time student; so, I spend my days engineering software at Amazon Web Service and my nights, pursuing a M.S of Computer Science at Georgia Tech. Here is a small FAQ that might help you decide if a session with me is what you are looking for: ** Why Codementor? ** I had the opportunity of mentoring new hires on my team and the experience was so satisfying that I am looking to continue doing it outside of my daily job. By sharing knowledge not only do I help other people grow, but I help myself to keep growing too! ** Why shou...
Hire Now
A freelance developer. Expert in db design and multi tier application architecture. Software craftsman focusing on basic stuff like code quality, re-factoring etc. Also has experience in multimedia tools like ffmpeg, xuggler and melt.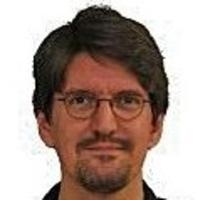 Hire Now
Freelance Code refactoring developer in Seattle, United States
Senior Performance Developer at NuData Security
Having sold my first program after teaching myself assembler at age eleven, I have over 35,000 hours of hands-on experience architecting & developing software including expertise in leading software development teams from concept to completion. I typically work on cutting edge software technology regarding problems considered to be impossible or too difficult for most developers, or where performance is critical and will e.g. reduce the cost of doing business or enable other technology. I ultimately provide a unique business advantage by thinking out of the box. Specialties: High performance (high tens of thousands of network transactions per second per core), massively scalable (tens of millions of peers), robust (weathers DDOS, never swaps RAM), real time systems, C / embedded C89 / P...
Hire Now
Freelance Code refactoring developer in London, United Kingdom
Backend Developer
I've been working as a developer since 2009, and I use Python as my main language. I can help absolute beginners or people who are just starting out professionally. At the moment I'm just trying out the Codementor platform as I don't have free time to schedule right now :)
Hire Now
Freelance Code refactoring developer in Hudson, United States
Chief Technology Officer at Falafel Software
Experienced software developer, architect, speaker, trainer, author, and entrepreneur. Developing web-based software using primarily Microsoft technologies since 1997. Operated ASPAlliance.com, one of the largest independent ASP/ASP.NET sites, from 1998-2012. Founded and later sold Lake Quincy Media, the largest Microsoft developer online advertising network. Founded and later sold NimblePros, an agile consulting studio well-known for expertise as well as their Software Craftsmanship wall calendars. Author of several books on ASP.NET and Programming, most recently a contributor to 97 Things Every Programmer Should Know. Author of several software development training courses for Pluralsight, including Principles of Object Oriented Design and many of their Design Patterns courses....
Need to Hire a Senior
Code refactoring
Developer?
Get Started
Are You a
Code refactoring
Developer?
Get paid while making an impact. Become a Codementor for the next wave of makers.
Apply Now