Freelance Code first Developers Available for Hire
Hire Now
Freelance Code first developer in Fairfield, United States
Lead Software Engineer - Writing code for 21+ years
21 years of experience in building and managing enterprise software solutions throughout the Cincinnati and Dayton, OH areas. Expertise in Microsoft.NET development with emphasis on web development. Experience managing small to medium-sized teams of developers, project scope, budget, and customer-facing sales. Specialties: .NET Technologies, C#, VB.NET, ASP.NET Webforms and MVC, SQL Server, Agile development, Project Management, Unit testing, Quality Assurance, Test Driven Development, Jquery, Bootstrap, REST services, LINQ, Angular 2, TypeScript, .NET Core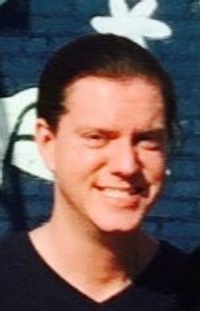 Hire Now
Freelance Code first developer in Marietta, United States
C# .NET, Unity 3D, jQuery, AJAX, Javascript, HTML5, CSS3, Bootstrap, SQL, Entity Framework,Code First developer with 10+ yrs exp
Being a software developer is more than just learning to program in a computer language. I have been a developer for nearly two decades. I have designed several larger web sites from concept to deployment, some high-profile projects. I have served as a Lead Developer or Senior Developer for many years, mentoring other developers and encouraging them to use the latest technologies and best practices. I focus on teaching patterns and reusable methods for designing applications, and reinforcing the need to stay current as new technologies are released. I can give advice on how to focus your learning efforts to target specific types of development positions, and interviewing advice for finding a position within a software company. I have programmed in C++ for about 10 years prior to using C# a...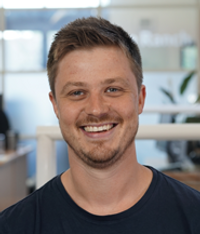 Hire Now
Freelance Code first developer in Cardiff, United Kingdom
AngularJS, JavaScript, HTML and CSS expert. Full time web developer.
Up-to-date with the latest trends and technologies. I have over 6 years experience developing data driven web applications and websites. Currently, I work as a full-time Web Developer for Source Insurance Ltd, developing modern web based applications with AngularJS and C# to improve products and services for their customers. I believe in writing clean, semantic code and always sticking to the KISS principle!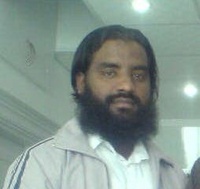 Hire Now
Freelance Code first developer in Lahore, Pakistan
Senior C# ASP.Net MVC AngularJS Developer | JQuery SQL Reports Guru
Over the past 13 years, I have designed, developed and managed a wide range of applications. I have provided complex solutions for top companies including The New York Times, Walmart, Beam, Live Help, Decisions, DigitalRep, Matrix Protection, Knowledge Shop. I am also highly demanding expert for reports, dashboards. Recently used skills: 1. C#, ASP .Net, ASP. Net MVC, ASP. Net Core, CSS, CSS3, HTML, HTML5, Twitter Bootstrap, WebAPI 2.0, Owin, DocX, ZenDesk, APIs, Json, twilio, SVN, TFS, GitHub, BitBucket, Trello. 2. AngularJS, Node.js, JavaScript, Jquery, TypeScript, KnockoutJS, FabricJS, ContentBuilderJS, VideoJS, PhantomJS, CasperJS, Bower, Grunt, Gulp, Jasmine, D3JS. 3. SQL Server, MongoDB, SQL Azure, AWS, Payment Gateways, Worker Roles, SQL, TSQL, MDX, SQL Cube, Stored Procedures, E...
Hire Now
Freelance Code first developer in Brighton, United Kingdom
Senior Developer
Friendly and experienced UK developer. I specialize in both C#/.NET and javascript.
Hire Now
Freelance Code first developer in Mumbai, India
C# developer with 5 years of work ex
Developing web based application since last 5 year.Interested in designing application with optimized use of available tech stacks, as well as apply those and real life experience to help out friends, colleagues,communities such as here or other forums.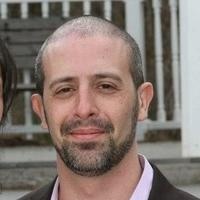 Hire Now
Freelance Code first developer in Woburn, United States
Grizzled Code Veteran
I've been programming for 30 years, 20 of them in a professional environment. I've worked on everything from small back-end ETL programs, to military embedded systems, to web front ends, to desktop applications, to operating systems. My experience ranges from the youngest startups to some of the largest banks, software and consulting institutions. I've worked many different languages ranging from bare metal assembly all the way up to modern C#. These days I mainly concentrate on the Microsoft stack for backend work (along with open source databases), with the standard web front end technologies - HTML, CSS, JS, jQuery, Angular, Bootstrap, etc.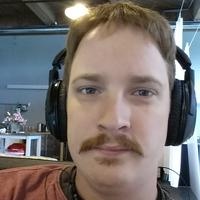 Hire Now
Freelance Code first developer in Portland, United States
I am very skilled with database mapping, web development, web/integration services development using C# and the .NET stack. I have written web services and data integration components for professional sports teams like the SF 49ers and Miami Dolphins, enabling them to integrate point of sale systems, customer relationship management software. I also have experience gathering requirements for and setting up Umbraco and DotNetNuke CMS systems. While receiving my education as a developer at Oregon State, I received an award for best student developer mentor at my professional software development job, as well as other accolades.
Hire Now
Freelance Code first developer in Belgrade, Serbia
Software Engineer at Symphony
Senior developer with client facing experience on projects involving analysis, development, implementation and maintenance of information systems. Highly proficient in ASP NET MVC, Webforms, JavaScript, AngularJS, SQL, WCF, Entity Framework, NHbernate, Azure cloud platform, Python, Django, Flask, Amazon cloud services. Also proficient in, Agile software development (SCRUM), Design Software Patterns and Domain Driven Development. Comfortable in cross-disciplinary roles combining software engineering, software architecting, requirement engineering, IT business Analysis and project management.
Hire Now
Freelance Code first developer in Baton Rouge, United States
Experienced .NET Developer specializing in ASP.NET MVC / Web API and Xamarin
I'm an experienced .NET developer with 4 years of experience developing web applications along with 2 years of experience developing on the Xamarin platform. I'm an active programmer, and regularly volunteer my time to my Alma mater to teach undergrads the various technologies that I use every day, as well as help them along in their journey to becoming valuable developers that I can collaborate with in my community.
Hire Now
Freelance Code first developer in Langenfeld, Germany
Australian .Net and SQL Server Developer with 15+ Years
Solution Architect at Midwinter Financial Services
Hire Now
Freelance Code first developer in Temerluh, Malaysia
I am a full-stack .Net lead developer/architect and have been working in the software industry for over 10 years. I know how to get the work and do the work. Things I might be able to help you with: * Debugging code * Refactoring code * Writing complex SQL and/or LINQ queries * Finding your first job
Are You a
Code first
Developer?
Get paid while making an impact. Become a Codementor for the next wave of makers.
Apply Now