Freelance Code Developers Available for Hire
Hire Now
Freelance Code developer in Istanbul, Turkey
Go & Node.js & React expert. CTO & God level patient mentor with 20+ years of experience.
From now on, I'm only accepting requests for Go language. If you're interested in learning Go Language, I can train you. But, I'm no longer available for solving your product/project problems. Please only message me if you're interested in the training. Thank you. --- Hey there! I've been creating applications for 25+ years, and I love teaching. Your skill level is not important to me. You're a beginner, intermediate or expert developer. No problem. We all are junior developers for a lifetime, always learning. I can teach you how to pick up a new skill, or upgrade your existing skills or update you on the latest technologies. I would be delighted to mentor you also on how to develop yourself and your career, or the books you should read, the courses you should take, etc. If you're tryi...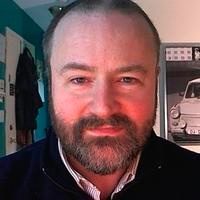 Hire Now
Freelance Code developer in Pepperell, United States
full-stack Python & JavaScript ● IT architect & strategist ● DevOps ● smokejumper
• Expert full-stack Python & JavaScript developer • Full DevOps: project architecture to production deployment at scale • Outstanding trouble-shooter and "OMG! Everything is on fire! HALP!!" first responder • Strong web app, data structures, data science, and visualization skills • Enjoy complex integration and automation challenges • Love mentoring. Half-price rate ($60/hr) for all genuine students
Hire Now
Freelance Code developer in Phuket, Thailand
Relax, it's just life ...
AdamGoldman.me Stack of choice: - View layer: React - State handling: Redux - Build: Webpack 2, HMR - Unit testing: Jest - E2E: Nightwatch (Node wrapper for selenium) - Backend: Node on Express - DB: MongoDB - CI: TravisCI - Server: Heroku - VCS: Git, Github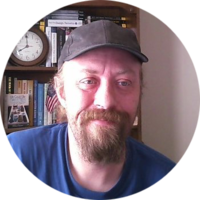 Hire Now
Freelance Code developer in Ashburn, United States
C#, TDD, and and Clean Coding Expert with 18 Years Experience
I am an experienced, committed software engineer who continually seeks clean, elegant solutions to business challenges. My lifelong passion for technology drives me to proactively expand my horizons, constantly exploring and evaluating new languages, platforms, frameworks, tools, and best practices and applying them in my work to produce truly awesome results. I also believe that a fundamental prerequisite of highly successful teams is the open, honest interchange of ideas, feedback, and experience, culminating in an environment of personal and professional growth for all involved. It is in this spirit that I offer to share my experience with others as a CodeMentor.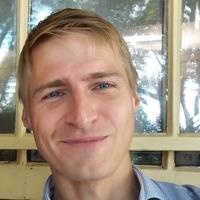 Hire Now
Freelance Code developer in Ho Chi Minh City, Vietnam
Senior Java / Web Backend Developer
MY COMMITMENT My commitment to you is 1. understanding you and your goals 2. guiding you. Depending on your time and budget I'll analyse the task and talk you through a possible solution or implement a solution with you or for you. Amongst others I can help you preparing for an interview, getting started with programming in general, any frameworks and tools or solving any concrete issues you are facing. MY BACKGROUND IN SOFTWARE DEVELOPMENT I have been developing software very successfully on various projects and teams for over 10 years. I have extensive experience developing, maintaining and improving large scale distributed application in finance and news media. This includes green field projects, maintaining and improving matured solutions, and onboarding new team members. I'm also ...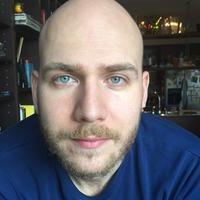 Hire Now
Freelance Code developer in Ashburn, United States
Technical debt reducer, enterprise PHP developer, all-around very highly skilled, good decision maker
14+ years experience developing enterprise-class PHP web applications for aviation, adult and gambling sites. Experienced with scaling, high traffic, load balancing, replication, redundancy, backups. Huge proponent of coding standards (PSR FIG), proper work flow (ticketing systems, git branching model), continuous integration (GitLab CI, Jenkins). Skilled in

code

smell, QA, DRY/SOLID/KISS, OOP, RESTful API development (JSON(P)), project and people management.
Hire Now
Freelance Code developer in Ashburn, United States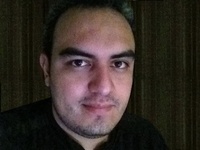 Hire Now
Freelance Code developer in Tilburg, Netherlands
Senior Software Engineer with all round experience
Senior Software Engineer with international experience in web and software engineering, DevOps and Digital Transformation.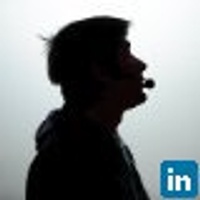 Hire Now
Freelance Code developer in Ashburn, United States
iOS developer (5 years, involved in 35+ projects) and teacher (private and university courses, talks)
Available in all timezones. Excelent English. From single person projects to Czech e-commerce app of 2017, from an Australian startup to large international clients in retail, telecommunications and banking, from teaching talented kids to giving talks on functional programming, I've seen a lot of iOS thoughout the years. My job has always been not just to make great apps, but also to improve the quality of development on all of our projects. I think we need to talk. Allow me to clean up your code, spruce up your app architecture and teach you all you need to know about Swift and iOS in the process. I can propose multiple solutions to any problem, and choose the one right for you. Also, feel free to use the sentence "Just shut up and fix my code." at any time during our session.
Hire Now
Freelance Code developer in Summit, United States
Python/JavaScript Developer
I am a Python/JavaScript developer, perfectionist with a strong passion for clean code, great software, space exploration and astronomy. I like to break things, to find new ways to break things, to solve problems, to put things under test and stress, and to have my mind blown by an interesting question.
Hire Now
Freelance Code developer in Bradford, United Kingdom
I've been professionally developing iOS applications since 2010. I've taught many students and currently head up a development team.
Hire Now
Freelance Code developer in Ithaca, United States
Hacker, Builder, Continuous Deliverer — Craftsmanship as a Service
Hi, I'm Steve, and I love building great software. I've been a full-stack developer for more than a decade, having spent much of that time building and deploying enterprise-scale applications running .NET, PHP, and Node.js on the backend, combined with modern front-end frameworks and libraries to create engaging, responsive UIs. In addition to application development, I also specialize in performance optimization, legacy

code

remodeling, database design, and promoting a DevOps culture by sharing how modern teams can come together to continuously deliver value to their customers. I'd love to help you build better software. Get in touch and let me know how I can help!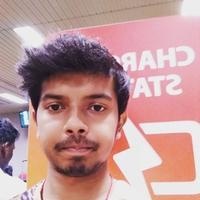 Hire Now
Freelance Code developer in Ashburn, United States
Works at Toptal, Full Stack Web Developer, Automation guru, GSoC 17 & Udacity Mentor
I am a freelance developer currently mentoring at Udacity and Google Summer of Code. I expertise in Backend and Android development. (Weird combination, I know, right?) I have been programming for 6 years and I believe in

code

sanity as much as anything. I also do top-level competitive programming so my algorithm skills are pretty strong and so with me, you can be sure that the

code

created will be optimized and relatively bug free.
Hire Now
Freelance Code developer in Kassel, Germany
I specialize in helping developers in matters of software design and clean code. You´re stuck with legacy code? Let´s talk. You´re trying to solve a problem using TDD and don´t know how to start? Let´s talk. We can pair online, I can do a

code

review with you, or we can switch to an online whiteboard for a quick design session. It´s up to you. In any case I want to get you "into the flow" again. Coding should be easy. So don´t let a brownfield or seemingly difficult requirements hinder you. Together we´ll find a way out of the mess.
Hire Now
Freelance Code developer in Fort Lauderdale, United States
OSX and iOS developer since their releases.
Ihave been developing professionally on OS X and iOS since they were released.I have a strong backgound of the underpinnings including lowlevel data and network traffic. I have a strong interest in coding best practices and a deciple of Uncle Bob's Clean Code. Simple, understandable clean

code

does matter.
Are You a
Code
Developer?
Get paid while making an impact. Become a Codementor for the next wave of makers.
Apply Now