Freelance Cocoa Developers Available for Hire
Hire Now
Freelance Cocoa developer in San Jose, United States
Entrepreneur, iOS Engineer, Co Founder & CTO at Lily app, Founder at GoTechian
I am a technologist, passionate about building high impact products in fast paced environments. In my 8+ years of experience, I have worked on almost every part of the stack and at different stages of startups too. Currently, I am leveraging machine learning & Emotion AI to build algorithms that match people to products according to their perceptions.
Hire Now
Freelance Cocoa developer in Oceanside, United States
iOS Developer specializing in complex, data-driven apps
I've worked as a full-time iOS developer for the past four years. I'm currently with a company called PatientSafe Solutions, which provides healthcare professionals a mobile-based platform for communications and task management. I am also a forum subject matter expert on the excellent RayWenderlich.com. I have deep knowledge of Core Data, Core Location, MapKit, GCD, EAAccessory, UIKit, and many other API's. I'm well-versed in both the built-in networking API's and libraries like AFNetworking. I'm equally competent in both Swift and Obj-C. I also have a passion for best-practices and writing clean, modular, well-tested code. I love helping people learn and guiding them through sticking points--I look forward to hearing from you!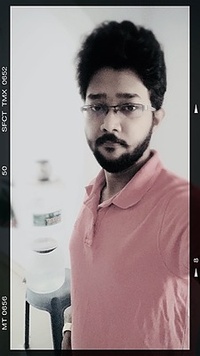 Hire Now
Freelance Cocoa developer in Chennai, India
Dexterous iOS Engineer | Strong in Swift & Objective-C
Experienced, self-driven iOS Engineer with outstanding technical know-how in Objective-C, Swift and iOS technologies. I'm a strong communicator, very passionate towards experiments, eye for subtle details, and striving for quality separates me from the crowd. I help other developers at StackOverflow solve their technical problems when I find time, and I learn extensively from them to strengthen my technical base. StackOverflow: https://stackoverflow.com/users/5912335/badhan-ganesh
Hire Now
Freelance Cocoa developer in Sunnyvale, United States
Software Engineer specializing in iOS and macOS applications.
A highly-qualified and result-driven professional with over 35+ years of experience in software engineering and mobile programming. Mentored engineers with the architecture, design, and prototyping of a bug systems, inculcation database triggers and server functions, ensuring integration of software modules. Advanced in iOS and OS X applications development while designing UI and networking software, evaluating and analyzing data as well as troubleshooting. Able to work on numerous tasks simultaneously while participating in multiple projects with varying degrees of complexity and size. Adept in using Objective-C, C, C++, Swift, Python and programming languages, PostgreSQL, MySQL, and Oracle databases as well as various development tools and frameworks.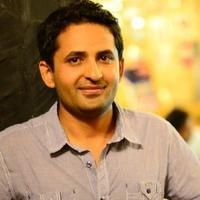 Hire Now
Freelance Cocoa developer in Ashburn, United States
iOS (Swift, Objc, Git)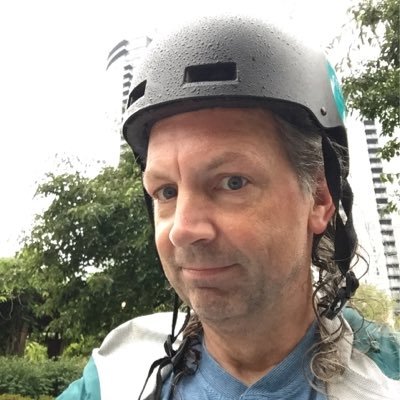 Hire Now
Freelance Cocoa developer in Sechelt, Canada
iOS App Engineer
I am a very experienced iOS Engineer with 11 years experience at Apple Inc. writing the iOS versions of Pages, Numbers and Keynote for Apple as well as writing a lot of the original software created in UIKit for the original iPad
Hire Now
Freelance Cocoa developer in Des Plaines, United States
Software team & product builder
Like Objective-C,

Cocoa

goes hand-in-hand with my experience building desktop applications for the Mac and mobile apps on iPhone or the iPad.
Hire Now
Freelance Cocoa developer in Vacaville, United States
Senior iOS Developer, persistence/networking expert
Developing on OS X since 2004, iOS since 2008.
Hire Now
Freelance Cocoa developer in Lisbon, Portugal
Serious iOS Developer
I've been developing exclusively for iOS since 2009. I keep a watchful eye regarding all things Apple as they are released for developers, and I'm always eager to use those new technologies as soon as a project needs it. My full-stack background developing websites allows me to easily communicate with project teammates, regardless of the technology they work with.
Hire Now
Freelance Cocoa developer in Taguig, Philippines
Desktop dev, software craftsman, and general busybody at Insync (www.insynchq.com).
I've used

Cocoa

APIs via the PyObjC bridge. Hire Now
Freelance Cocoa developer in Galați, Romania
iOS & Mac OS Developer
Working on a soft phone for Mac OS - a VOIP phone that uses the SIP protocol (developed and fixed bugs on the framework we used (C++)). Working on a BFCP stack integration into this application - enabling the user to screen share it's entire / partial / or a specific application. Worked on the media framework and implemented RFCs.
Hire Now
Freelance Cocoa developer in Fremont, United States
Project Lead Mobility SvcDelivery at Cognizant Technology Solutions
- Expert in iOS Native application development. - Good at Objective C & Swift Programming Languages - Strong in Object Oriented Programming language concepts. - Completed 15+ applications and successfully submitted to App Store. - Good exposure to including web services and JSON & XML parsing. - Good experience in writing clean code and Refactoring. - Have knowledge on other Mobile platforms.(i.e. Android and Windows) - Have Knowledge in Hybrid Mobile applications. Developing mobile application using HTML5, CSS & JavaScript. - Have Knowledge in PhoneGap, Xamarin etc. - Good exposure to Java and PHP languages. - Ready to learn new concepts and frameworks.
Hire Now
Freelance Cocoa developer in Ashburn, United States
iOS development *is* what gets me up in the morning.
Experienced iOS developer, working full time developing awesome iOS applications!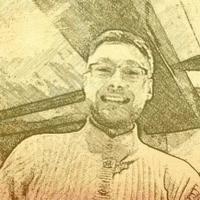 Hire Now
Freelance Cocoa developer in Novi Sad, Serbia
iOS (Objective-C, Swift) software engineer. Clean code lover. Problem solver.
Hello! :) My name is Sinisa. Let me tell you a little bit about myself. I've started hanging out with computers when I was in high school. I've started writing software when I went to college, in 2005. Since then, I never stopped writing it :) I've started my professional software development career in 2012. I've done various professional software development in various technologies/frameworks/platforms. From all the technologies and platforms I have worked with, I've come to love iOS development the most and iOS software development is what I specialize in. I am experienced software engineer with: - 5+ years of professional iOS (Objective-C, Swift) software development - 3+ years of professional Android software development - 5+ years of various professional software development in...
Hire Now
Freelance Cocoa developer in São Paulo, Brazil
Are You a
Cocoa
Developer?
Get paid while making an impact. Become a Codementor for the next wave of makers.
Apply Now