Not looking for Clustering Developers? Find other types of developers: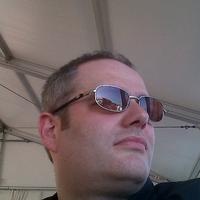 View Profile
Freelance Clustering developer in Torre Boldone, Italy
IT Architect
Many years experience in cluster deployment with RHEL, corosync, pacemaker, heartbeat, DRBD, Storage Quorum, etc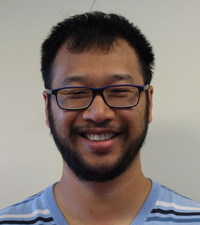 View Profile
Freelance Clustering developer in Mississauga, Canada
PhD, former university instructor and software engineer with 20 years of software development experience in MATLAB, Python, Java, C, and C++. Image Processing and Machine Learning are part of my all-balanced diet. Students get a 33% discount!
- Ph.D. (2013) - Electrical & Computer Engineering, Ryerson University, Toronto, Ontario, Canada: http://www.ee.ryerson.ca/ - Licensed Professional Engineer (P.Eng.) - Province of Ontario, Canada: http://www.peo.on.ca - Currently a CodementorX developer: https://hire.codementor.io/ - Former Vanier Canada Graduate Scholar (2010-2013): http://www.vanier.gc.ca/en/home-accueil.html - Currently an Advanced Computer Vision Engineer at Zebra Technologies: http://www.zebra.com - Was an instructor in various Electrical & Computer Engineering courses at Ryerson University: http://www.ratemyprofessors.com/ShowRatings.jsp?tid=1558334 - Research focus: Computer Vision, Image Processing, Machine Learning, Numerical Methods and Optimization: http://scholar.google.ca/citations?user=5piX29gAAAAJ&hl=en - 20...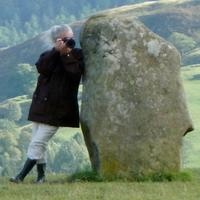 View Profile
Freelance Clustering developer in Barking, United Kingdom
CTO & Chief Hacker @ ConceptSauce ltd, consultant, poet and author
30+ years systems design and devops, tech lead on many startups. Consultant — introducing and using Docker workflows from dev to deployment, systems automation, lean workflows. Currently developing solutions in nodejs, golang (go), front-end, reactjs, ES6. 

"Whatever the job takes" would be a good motto I guess. Hardware, software, systems design, deployment strategies , linux admin, strategic planning and evaluation, even the odd bit of graphics and making the coffee when needed. Have to admit I'm no good at the coffee part - it's just not my cup of tea :) Have a specific need please ask, 30+ years covers a lot more ground than I put in here. Past clients include: Chaumet jewellers, Atari, Activision, Nomura, Guardian Royal Exchange Assurance, AA, RAC, Pioneer Concrete, MOD, NHS...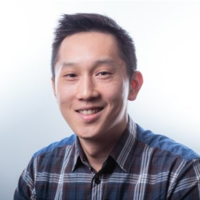 View Profile
Freelance Clustering developer in San Francisco, United States
Make Data Science accessible to fuel Company's growth
In this ever-connected, post smartphones & wearable tech world we live in, more and more People and Companies need access to data science to get answers from their data. With 10+ years of experience in the analytics space, I'm here to help - by first taking time to understand your pain point and problem statement, I offer the right set of recommendations and help implement the analytical solutions to deliver needed insights today. Sitting in the intersection of analytics, business, and people - I know what success looks like and have hands-on experience to help companies build towards their goals and aspirations.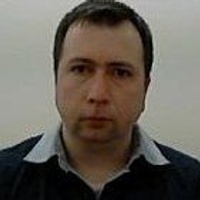 View Profile
Freelance Clustering developer in Konya, Turkey
Data Science
I am an experienced software developer with over a decade in the field, primarily data science oriented. My expertise is at research, data science and machine learning.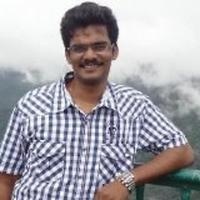 View Profile
Freelance Clustering developer in Mumbai, India
Analyst at a Top Notch Bank in the IT domain
** Having over 8 Years of experience in Software development and design ** * Oracle Certified Java Professional - Java SE 6 Programmer. * Completed M101JS Certification , MongoDB for Node.js Developers. * MapR Certified Spark developer – DEV 360 – Apache Spark Essentials. * Involved in Deployment of applications in Application Servers (Cluster) like Glassfish which involved setting up of all configurations related to the application server. * Co-ordinated for setting up of URL-Redirection, Load Balancing and SSL enabling in Apache Web Server * Experienced in handling Databases Oracle9i, 10g, 11g ,MS Sql Server. ** POLICIES ** =================== * If you are dissatisfied with my service in any way, I will refund you in full * I do not generally charge for the "...
View Profile
Freelance Clustering developer in Wrocław, Poland
(freelance developer ∪ consultant ∪ trainer) ∩ Python
I spend my days coding, learning news stuff and try to get things done, sometimes I fail but is a part of the process. I like to share my knowledge and passion for the things that I love to do, so whether you want to be a programmer or a better programmer I am here to help. I believe there is nothing more important than persistence to achieve your goals, if you have it your are halfway there.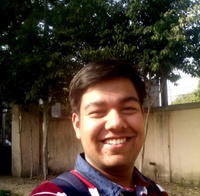 View Profile
Freelance Clustering developer in New Delhi, India
Node/JS Developer, Hacker & Consultant
I believe that there is no independent knowledge, hence I like to talk on myriad of subjects, besides programming. :) I can assist you with - Web Applications ( Front End / Back End ) - Deployment Life Cycles ( CI, Testing) - Software Development - Code Optimization - Algorithms & Data Structures. - Automation with IoT - Code Maintainenance & Versioning ( Git ) I love hackathons and have been to plenty of them, also won some of them . Currently, I am a Code & Robotics Instructor at DSSM Techno Dynamics. I like to tinker & experiment with different technologies from time to time & I am also a bookworm!
View Profile
Freelance Clustering developer in Montreal, Canada
Full stack machine learning engineer
I make computer clever. I consider myself full stack because I'm able to derive insight and demonstrate a gain in the lab, then deploy and operationalize in production using best software engineering practice and finally monitor and improve the model once in production.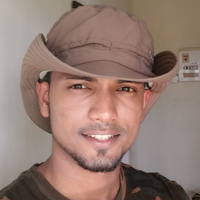 View Profile
Freelance Clustering developer in Ahmedabad, India
If I pinged you, I can help you! Cloud + ML at Microsoft!
I work at Microsoft Azure Infrastructure Management (AIM India). My day to day work involve applied data science, statistics, cloud services, distributed systems, hybrid network scenarios and UI/UX. I have worked (atleast one project) on technologies which involve: Mobile development (Android, IOS), Web (frontend, backend with php, python, node.js, asp.net), Augmented Reality (Hololens), IOT (Arduino, BeagleBoard, Windows IOT Core), Windows app (UWP, WPF, WFA), Chrome/Mozilla Extensions, jQuery libraries, Apache Modules and php libraries (infosec).
View Profile
Freelance Clustering developer in Cairo, Egypt
Software Architect and Development Manager
Leverage technical expertise on software architecture and design to provide exceptional mission critical enterprise software solutions. Experience including leading teams, healthcare solutions and cloud computing. Known for creating and implementing large scale applications that scale up with industry requirements and lead the team to do so through organization process. Experienced on medical software standards to enable healthcare industry with connected solutions. Has wide experience on entrepreneurship through co-founding 2 healthcare software solutions startups
View Profile
Freelance Clustering developer in Zahle, Lebanon
Nicolas obtained a degree in Masc. Information Systems Security from Concordia University, Montreal, Canada. During his two years in the program, Nicolas took courses in Information Systems Security. Moreover, Nicolas was a fulltime research assistant, working on the "Cloud Computing" topic, under the supervision of Professor Chadi Assi. Nicolas spent more than 5 years of experience in the Computer Engineering field, and 2 years in the Information Systems Security and Cloud Computing area. Nicolas holds a Bachelor of Engineering in Computer Engineering from the Lebanese American University, Lebanon. Nicolas is the recipient of the prestigious Concordia Merit Scholarship. He is distinguished by his significant critical thinking capabilities, dedication to his work, leadership and teamwork...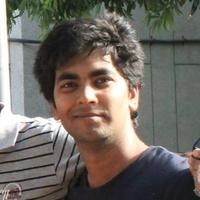 View Profile
Freelance Clustering developer in Delhi, India
Data Scientist and Backend developer
I am Shubham Dokania, Co-founder, Greplr, A hyperlocal suggestions and search based aggregator app based on Indian market. I have experience in handling servers and creating scalabe backends. I am actively involved in Machine Learning and Artificial Intelligence related projects. you can checkout my CV at http://shubhamdokania.me/assets/cv.pdf .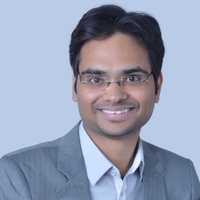 View Profile
Freelance Clustering developer in Bengaluru, India
Machine Learning & AI Scientist :: IIT Grad + 12 Yrs Exp + 75 Clients
Pranav is a decision intelligence veteran delivering wisdom to humanity. Fanatic to make the world decision intelligent by executing exactness of technology, business, and processes. A data person helping enterprise, small business, and startups solving their data problems at scale. Graduate from Indian Institute of Technology, IIT Guwhati, carries 12 years of significant experience working on data engineering and data science.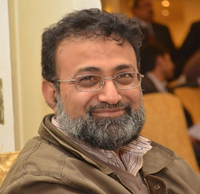 View Profile
Freelance Clustering developer in Rawalpindi, Pakistan
Trainer and Mentor on Linux/UNIX, DevOps, AWS and Machine Learning using Python
Trainer and Mentor on Linux/UNIX, DevOps, AWS and Machine Learning using Python. An IT Professional with solid knowledge and experience of major functional IT areas, with an emphasis in management and implementations of UNIX/Linux systems in large data centers. Online Mentor at Codementor: https://www.codementor.io/umarmurtaza Trainer: Conducted handons 3-4 Days Workshops on Linux/UNIX Administration, Shell Scripting, DevOps and Python A DevOps Engineer with handson experience and a trainer on following Tools: - Vagrant / Docker / Docker-compose / Ansible / Puppet / Jenkins For the Data Scientist Track: Have working/handson expeprience on python datasets, pythons data science tools (numpy, pandas), importing and cleaning data using python. Linux/UNIX Expertise: - System Installati...
Are You a
Clustering
Developer?
Get paid while making an impact. Become a Codementor for the next wave of makers.
Apply Now