Not looking for Cluster analysis Developers? Find other types of developers: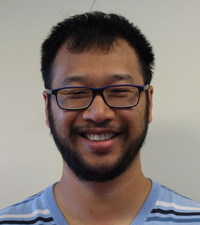 View Profile
Freelance Cluster analysis developer in Renton, United States
PhD, former university instructor and software engineer with 20 years of software development experience in MATLAB, Python, Java, C, and C++. Image Processing and Machine Learning are part of my all-balanced diet. Students get a 33% discount!
- Ph.D. (2013) - Electrical & Computer Engineering, Ryerson University, Toronto, Ontario, Canada: http://www.ee.ryerson.ca/ - Licensed Professional Engineer (P.Eng.) - Province of Ontario, Canada: http://www.peo.on.ca - Currently a CodementorX developer: https://hire.codementor.io/ - Former Vanier Canada Graduate Scholar (2010-2013): http://www.vanier.gc.ca/en/home-accueil.html - Currently an Advanced Computer Vision Engineer at Zebra Technologies: http://www.zebra.com - Was an instructor in various Electrical & Computer Engineering courses at Ryerson University: http://www.ratemyprofessors.com/ShowRatings.jsp?tid=1558334 - Research focus: Computer Vision, Image Processing, Machine Learning, Numerical Methods and Optimization: http://scholar.google.ca/citations?user=5piX29gAAAAJ&hl=en - 20...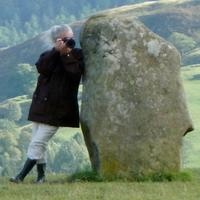 View Profile
Freelance Cluster analysis developer in Barking, United Kingdom
CTO & Chief Hacker @ ConceptSauce ltd, consultant, poet and author
30+ years systems design and devops, tech lead on many startups. Consultant — introducing and using Docker workflows from dev to deployment, systems automation, lean workflows. Currently developing solutions in nodejs, golang (go), front-end, reactjs, ES6. 

"Whatever the job takes" would be a good motto I guess. Hardware, software, systems design, deployment strategies , linux admin, strategic planning and evaluation, even the odd bit of graphics and making the coffee when needed. Have to admit I'm no good at the coffee part - it's just not my cup of tea :) Have a specific need please ask, 30+ years covers a lot more ground than I put in here. Past clients include: Chaumet jewellers, Atari, Activision, Nomura, Guardian Royal Exchange Assurance, AA, RAC, Pioneer Concrete, MOD, NHS...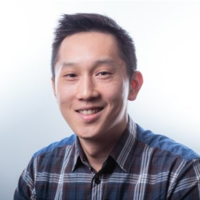 View Profile
Freelance Cluster analysis developer in San Francisco, United States
Make Data Science accessible to fuel Company's growth
In this ever-connected, post smartphones & wearable tech world we live in, more and more People and Companies need access to data science to get answers from their data. With 10+ years of experience in the analytics space, I'm here to help - by first taking time to understand your pain point and problem statement, I offer the right set of recommendations and help implement the analytical solutions to deliver needed insights today. Sitting in the intersection of analytics, business, and people - I know what success looks like and have hands-on experience to help companies build towards their goals and aspirations.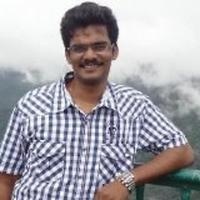 View Profile
Freelance Cluster analysis developer in Mumbai, India
Analyst at a Top Notch Bank in the IT domain
** Having over 8 Years of experience in Software development and design ** * Oracle Certified Java Professional - Java SE 6 Programmer. * Completed M101JS Certification , MongoDB for Node.js Developers. * MapR Certified Spark developer – DEV 360 – Apache Spark Essentials. * Involved in Deployment of applications in Application Servers (Cluster) like Glassfish which involved setting up of all configurations related to the application server. * Co-ordinated for setting up of URL-Redirection, Load Balancing and SSL enabling in Apache Web Server * Experienced in handling Databases Oracle9i, 10g, 11g ,MS Sql Server. ** POLICIES ** =================== * If you are dissatisfied with my service in any way, I will refund you in full * I do not generally charge for the "...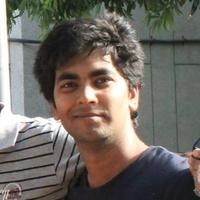 View Profile
Freelance Cluster analysis developer in Delhi, India
Data Scientist and Backend developer
I am Shubham Dokania, Co-founder, Greplr, A hyperlocal suggestions and search based aggregator app based on Indian market. I have experience in handling servers and creating scalabe backends. I am actively involved in Machine Learning and Artificial Intelligence related projects. you can checkout my CV at http://shubhamdokania.me/assets/cv.pdf .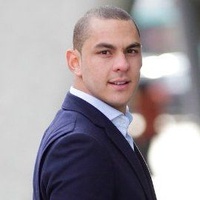 View Profile
Freelance Cluster analysis developer in Willemstad, Curaçao
Senior Front-end Developer
13+ years of professional experience with web engineering in different business sectors, but not limited to, aviation, eHealth, banking, broadcasting, consumer electronics and non-profit.
View Profile
Freelance Cluster analysis developer in Ottawa, Canada
Senior Data Scientist and Researcher - PhD
I believe that big-data can be tremendously useful in a variety of domains such as finance, smart cities, healthcare and personalized medicine, etc... With big-data and machine learning as my playground, I enjoy solving complex problems, visualizing new patterns in data and discovering insights that will ultimately be beneficial to users. I am a researcher in data-science at the Computer Research Institute of Montreal (CRIM), a not-for-profit Applied Research Center focusing on innovation and collaborative development. My area of expertise is in large-scale distributed systems, data-mining, knowledge representation and predictive analytics of spatio-temporal big-data. I am performing research for the integration, analysis and visualization of big data using Spark, Hadoop, ElasticSearch,...
View Profile
Freelance Cluster analysis developer in Lima, Peru
IT Project Director at Staff Creativa
View Profile
Freelance Cluster analysis developer in Moscow, Russia
Node.js/Clojure backend developer at iknow.travel
I'm an experienced Node.js/Clojure backend developer with academic background in machine learning and data analysis. I'm familiar with all aspects of web applications development, starting from data modeling and API design. As a backend developer I have little experience in UI development, but I know how to make server-side and client-side solutions work together as a single piece.
View Profile
Freelance Cluster analysis developer in Crosara, Italy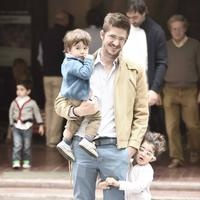 View Profile
Freelance Cluster analysis developer in Mendoza, Argentina
Entrepreneur
I'm involved in software development over 12 years ago. I'm ex founder and CTO at Coinding.com. Now I'm the owner of a small company that make tech products.
View Profile
Freelance Cluster analysis developer in Allen, United States
Experienced senior backend developer and senior systems engineer
I've done tons of work on systems and backend development. Highlights of my work: - Automated bare-metal deployment and management of Linux and Solaris systems - Built a cloud compute platform with a Flask API, Python services, RabbitMQ for messing, and MongoDB for persistence, powered by VMWare vSphere - Managed thousands of systems with Salt and integrated Salt into said cloud platform - Operated distributed applications on AWS - Tested/built/deployed all of the above with CI/CD
View Profile
Freelance Cluster analysis developer in Berlin, Germany
Freelance data scientist
More than 3 years experience as Data Scientist including strong foundation with python,big data, hadoop, aws, natural language processing and visualization tools. More than 5 years experience as software engineer. Always ready for the next challenge.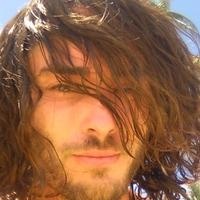 View Profile
Freelance Cluster analysis developer in London, United Kingdom
Senior Search Software Engineer
I am a passionate software engineer with a strong will to learn and improve myself continuously across a wide range of different areas. My focus and favourite work would be in R&D on information retrieval, information extraction, natural language processing and machine learning with a big emphasis on data structures, algorithms and probability theory. Experience with a great variety of clients has taught me to be a proficient, professional consultant and allowed me to develop excellent interpersonal skills. I have a strong inclination for teaching, a passion which grew during my academic career where I tutored students and taught Summer preparation courses at the high school level. This interest continued to grow after University as I taught specific technical topics (mostly search ...
View Profile
Freelance Cluster analysis developer in Ubon Ratchathani, Thailand
Founder at JSDX
Founder at JS2DX.com - a JavaScript framework that is technological alternative to AngularJS.
Need to Hire a Senior
Cluster analysis
Developer?
Get Started
Are You a
Cluster analysis
Developer?
Get paid while making an impact. Become a Codementor for the next wave of makers.
Apply Now