Freelance Cloud computing Developers Available for Hire
Hire Now
Freelance Cloud computing developer in Ithaca, United States
Hacker, Builder, Continuous Deliverer — Craftsmanship as a Service
I've working with all the major cloud providers, and some lesser-known ones as well. Whether you're looking for automated provisioning and scaling, or just to get your app on a server, I can help!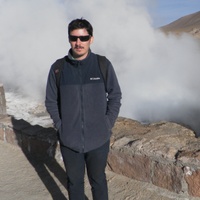 Hire Now
Freelance Cloud computing developer in Villa Crespo, Argentina
Software Engineer
I have worked on

cloud computing

using linux (CentOS, Ubuntu and Debian) creating web environments for Apache, Nginx and NodeJS.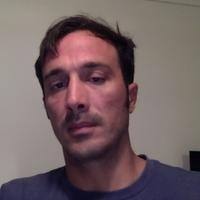 Hire Now
Freelance Cloud computing developer in Palm Beach, Australia
Software developer with experience in IoT, robotics and automation
Custom applications , webservices, etc
Hire Now
Freelance Cloud computing developer in Teddington, United Kingdom
Hybrid Cloud and Big Data Expert
Cloud Computing AWS, Azure, VMware, Cloud Foundry, Automation etc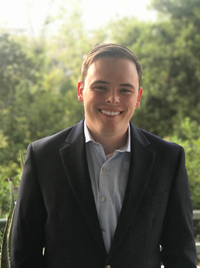 Hire Now
Freelance Cloud computing developer in Los Angeles, United States
Let me help solve your toughest problems.
I pride myself on my ability to write solid, well documented and fully tested software. With the projects that I have worked on, my software has not only needed to hold up to use by its users, it has also needed to be able to withstand scrutiny in court. As a result, I take writing quality code very seriously. Over the last few years I have worked on creating a platform to revolutionize the way that investigators (of all kinds) explore unstructured data, primarily text documents. I did this by taking advantage of the latest technologies and techniques in information retrieval and natural language processing. I also created a simple yet powerful language that allows investigators to ask deeper questions of the data. The end result of all of that effort is a system that allowed a forensic ...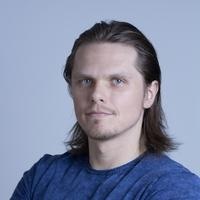 Hire Now
Freelance Cloud computing developer in Petah Tikva, Israel
Independent Consultant, worldwide speaker, published author (@VladimirNovick)
Software architect, consultant, mentor, worldwide speaker, published author, I like to be involved in innovative projects using the latest technologies available. I speak JavaScript whether it's on the server, on the client, on mobile or powering smart homes and robotic appliances. I'm always updated what's new in technology and where it will go in next couple of years. I write clean, tested, modular and maintainable code which is cross platform compatible and standards compliant. I love beautiful User Interface and I admire projects with great design. I believe in open source and JavaScript Community, so I am talking at various conferences worldwide as well as at local meetups. I'm co organizer of ReactJS Israel community and active ReactJS, React Native and ES6 expert in Israel. Apart ...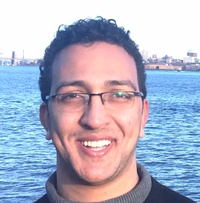 Hire Now
Freelance Cloud computing developer in Assiut, Egypt
Senior Software Engineer
Detail-oriented software engineer and backend developer with 6+ years' success developing complex and innovative solutions. Solid research knowledge with experience analyzing algorithms and solving comprehensive problem with cutting-edge technologies. Advanced skill with coding practices, peer to peer code reviews and debugging & testing. Technical proficiencies include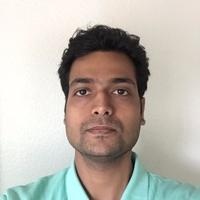 Hire Now
Freelance Cloud computing developer in Jaipur, India
Consultant | Technical Speaker | Startup Founder | Full Stack Developer | Chatbots | AI | Machine Learning | JavaScript | jQuery | NodeJS | AngularJS | MongoDB | MeteorJS | ElasticSearch | Firebase | Android | Ionic | Mocha | Digitalocean | MySQL
** Full Time Consultant, Entrepreneur, Developer. ** ** One Minute Quick Video Intro : https://www.youtube.com/watch?v=ylxt9a-izOw ** Consult Startups and Development Teams. ** **Go Ahead and Schedule a Session with me, would love to talk to you ! **
Hire Now
Freelance Cloud computing developer in Bondoufle, France
Cloud Architect, DevOps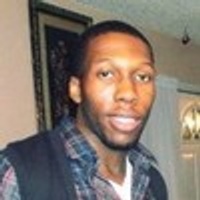 Hire Now
Freelance Cloud computing developer in Houston, United States
I like learning. A lot. What I enjoy even more are opportunities to apply what I've learned and watch my work manifest into tangible, measurable results. My IT career began in a student-ran start-up at Rutgers University that focused on providing fellow students with premium study materials. That's where I learned to effectively prioritize tasks, be flexible, and take ownership of situations. The experience taught me about business and stress, but most of all, it taught me how to view situations from the vantage points of all parties involved. I'd define "urgency" after assessing the needs of the customer, my team, and the overall business, and only then react. I became comfortable with the notion that priorities can change swiftly and that it's necessary to think on my feet in order to ke...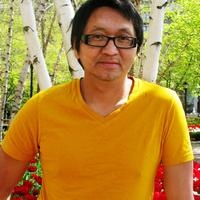 Hire Now
Freelance Cloud computing developer in Westbury, United States
Data Science/Software Consultant - Computer Science Professor at Fordham University/Courant Institute
8+ years of experience in Software Development; currently architect, lead and manage technical teams building Data Analytic Engine on high-performance and scalable distributed platform; apply Machine Learning algorithms to develop predictive systems; collaborate with high-level executives and achieve highly on creating Business Model & Strategies for Analytic Engine; successfully managed Software Development teams for high quality large scale products (best software product awards in 2008); ); pioneered in the area of "Stochastic Ruin Algorithm for Machine Learning (Congressus Numerantium 2015)"
Hire Now
Freelance Cloud computing developer in Brasília, Brazil
Software Engineer
Experienced Java Developer and Software Architect, with problem-solving capabilities and knowledge of technology directions and trends. Have been responsible for coding, designing, building, testing and monitoring Java applications. Have strong technical background, with solid development skills in core Java fields and algorithms. Because of this, I can choose the right tool or framework for a task. Most of time I am coding back end algorithms for complex problems in different areas, like Telecom and Judiciary domains. Speaker at conferences on Java and Big Data. Technical Instructor and Professor of Java Platform.
Need to Hire a Senior
Cloud computing
Developer?
Get Started
Are You a
Cloud computing
Developer?
Get paid while making an impact. Become a Codementor for the next wave of makers.
Apply Now