Not looking for Cli Developers? Find other types of developers: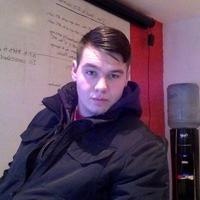 View Profile
Freelance Cli developer in Chandler, United States
JavaScript and Node.js Ninja, Python Enthusiast, and Distributed Systems Architect.
I love working with amazon web service's cloud-based infrastructure and engineering distributed systems. I go by the philosophy of automate early and automate often. I am a full stack developer and I build systems that take advantage of TDD, BDD, and continuous integration. Node.js is my go-to language when I am writing API's and web services. Python is my language of choice when I need to build something that is more computationally expensive or easier to express in a synchronous way. I use tools like Ansible for configuration management and deployment. This offers a more flexible solution for software like chef, puppet, or salt stack because the remote machine only needs to have ssh and python, no remote daemon and because Ansible uses ssh you get battle-tested security. Finally, I also ...
View Profile
Freelance Cli developer in Toronto, Canada
Full-stack Freelance Developer
I'm a full-stack web developer who's been working in the industry for over 10 years. I'm a true polyglot developer, having lead/architectural experience with a wide variety of tech stacks, from Python/Django, Ruby on Rails, Node (express.js/koa) on the backend, to Angular.js, React and Ember.js on the frontend. I spent 7 years in the animation industry as a Web Software Architect, building internal applications to help studios manage their production pipelines. Since leaving that industry, I've been consulting mostly with start-ups to help turn their MVP into a solid foundation and scale their tech to a fully fleshed out product. I also spent 6 months as an Instructor at a code school called Bitmaker and absolutely loved the experience. I love sharing my experience with others. Feel free...
View Profile
Freelance Cli developer in Istanbul, Turkey
Go & Node.js & React expert. CTO & God level patient mentor with 20+ years of experience.
Hey there! I've been creating applications for 25+ years, and I love teaching. Your skill level is not important to me. You're a beginner, intermediate or expert developer. No problem. We all are junior developers for a lifetime, always learning. I can teach you how to pick up a new skill, or upgrade your existing skills or update you on the latest technologies. I would be delighted to mentor you also on how to develop yourself and your career, or the books you should read, the courses you should take, etc. If you're trying to create a product for your company or your startup, I can guide you on how to make it a reality. Which technologies you need, how to learn them, how to apply them. You'll be building your products or MVP in no time. I'm a scalability and web apps expert. I've broad...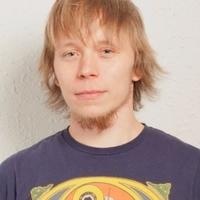 View Profile
Freelance Cli developer in Częstochowa, Poland
Senior JavaScript Developer, Game Developer & Creative Technologist
I'm an expert command-line user. Can show tricks!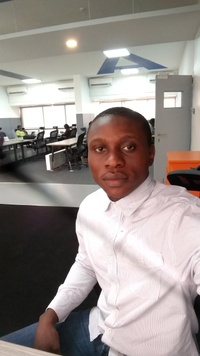 View Profile
Freelance Cli developer in Manassas, United States
A problem understood is a problem solved
Hard-core passionate Full Stack Web Developer specialized in Javascript, Ruby, python and their many libraries, frameworks, and best practices.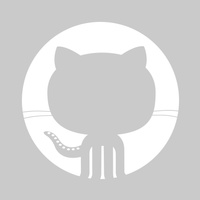 View Profile
Freelance Cli developer in Amsterdam, Netherlands
Freelance Javascript Engineer
I am a very focused and motivated programmer. I love what I do and I make efforts to give from me to those that work with me. I always try to find the most modern and the most stable solution available in the market. Since 2005, when I started to learn C, and I had a some PHP and Javascript works. Since then, and as a freelancer and as employee, I have worked on a different projects in Portugal. Since then, I have contributed for a CMS for hotels websites in Ireland, an Electronic Patient Dossier in The Netherlands. Recently, I have been part of the www.kassacompleet.nl, a online payment provider by ING.
View Profile
Freelance Cli developer in Quatre Bornes, Mauritius
Web Frontend Developer | Mentor | Speaker
Developing web apps. | Providing training for advanced frontend frameworks. | Initiating in house meetups. | Contributing to company's technology intelligence. | Conducting experiments aiming at enhancing the developer's experience. | Speaker for Astek Mauritius
View Profile
Freelance Cli developer in Miami, United States
Freelance software engineer and instructor
At the start of 2014 I decided to switch my development to being full-stack JavaScript. I have extensively used LoopBack on the backend and Angular (1.x and 2.x) on the front-end. As of 2015 I've been a full-time / full-stack JavaScript developer. In the past I've been working as a teacher at a University teaching applied technology, which made me understand how the learning process works and refining my skills in getting a message over.
View Profile
Freelance Cli developer in Grand Forks, United States
Full-Stack Web Developer & Hybrid Mobile Developer (Ionic 1 / 2 / 3 + Angular 1 / 2 / 4) | Previously: Senior Software Engineer @ SmartThings / Samsung
Web (JavaScript, Python, Django, Angular) & Mobile Developer (Swift iOS, Hybrid Ionic, etc) passion for building awesome apps that wow. Also have experience teaching command-line tools, Git + GitHub, JavaScript to over 200 engineers at large corporation. Really enjoy teaching programming & application development to anyone looking to become a developer. More Projects can be found on my GitHub: https://www.github.com/northDacoder Languages & frameworks I have experience with: Python Django Javascript jQuery NodeJS AngularJS MeteorJS UnderscoreJS PostgreSQL MySQL Front-end Design: HTML5 Twitter Bootstrap Foundation CSS3 Responsive/Adaptive Design Media Queries Mobile UI Design Mobile Development (Native) iOS 9 + Swift 2.1 Mobile Development (Hybrid)...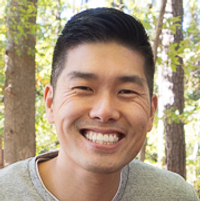 View Profile
Freelance Cli developer in Cary, United States
Eater of pizza, work-from-home dad, maker of useful things
I like building things and helping others through sharing of my knowledge. My only job in serving my mentees is to leave them with a smile on their face by solving their problems in a timely and professional manner. I've built websites and web applications for small businesses to large organizations in the past, allowing me to solve problems of all sizes. I do my best to leverage my experiences and skills to make sure I understand the problem a mentee has and provide a solution that solves their problem. I would love the privilege of providing my knowledge in helping you meet your goals. Feel free to contact me to discuss how I can serve you. Thanks and I hope you're having an awesome day!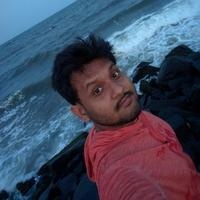 View Profile
Freelance Cli developer in Bengaluru, India
Full Stack | Love JavaScript & Node.js | Startup guy
About Me: ★ I love helping programmers. ★ My free blog http://voidcanvas.com/ is helping thousands of people everyday (1.5k daily active visitors). ★ Published few npm modules; not much people are using them. But still a few downloads I can see often. https://www.npmjs.com/~metalshan ★ I've worked with and still working in startup companies. ★ I've fallen in love with JavaScript and its frameworks. Why you can trust me: ★ I value time. ★ I will not charge you at all if I can't fix your issue.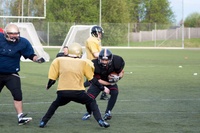 View Profile
Freelance Cli developer in Luleå, Sweden
Freelance Full-Stack Developer
Freelance Software engineer operating from the northern Sweden. I have worked for several companies as a developer and researcher, including a Canadian company, Orange Labs in Rennes, and a research team in Luleå. For the past 6+ years, I have been working as a freelancer for many companies across the globe with many different technologies. I love to try and learn new framework, language and tech of all kind. The most recent crush I had on a tech is definitely Elm: a super nice and simple yet powerful functional programming language for front end application. I also enjoy teaching and sharing knowledge and thoughts about development and thinking about how to architecture solution as neatly as possible.
View Profile
Freelance Cli developer in Garland, United States
Full-stack Web Developer
I am a full-stack web developer specializing in holistic design and web security. I have over 10 years of experience as a web developer and have been using Ruby on Rails for 5 years. I am an active open-source contributor and am the author of several Ruby gem's including Caseadilla and Tektite Software's Authoreyes and Ruby Utils. My preferred technologies include Ruby on Rails, Ember.js, Node.js, Angular.js, Crystal, and AppGyver Steroids, among others. I enjoy reading philosophy and scuba diving, and occasionally both at the same time.
View Profile
Freelance Cli developer in Dublin, Ireland
Full stack, "classically trained" JavaScript developer. CTO & co-founder of a startup and EmberJS evangelist.
I have been working in a pure JavaScript environment for almost 4 years now, focusing on NodeJS backends and EmberJS for the frontend. Our first Ember app went into production in December 2011 which was before Ember 1.0 was even released, so you could say that we have been doing Ember since the beginning. I have a Computer Science degree and have always specialised in application architecture, knowing how to structure apps so that you can have the most performant and productive code base. If you need help structuring your Ember app or just general Ember engineering help I'm perfect for the job.
View Profile
Freelance Cli developer in Montreal, Canada
Co Founder at DecodeMTL
I am a full-stack web developer and educator from Montreal, Canada with over ten years of experience. I have worked for startups, agencies, and large companies. I co-founded and am currently teaching at DecodeMTL, a full-stack JavaScript Web Development bootcamp in Montreal, Canada. I am also an instructor and mentor at the local Ladies Learning Code chapter, and sometimes do mentoring at HackHands. I love teaching more than anything and I am motivated by seeing my students succeed :)
Are You a
Cli
Developer?
Get paid while making an impact. Become a Codementor for the next wave of makers.
Apply Now