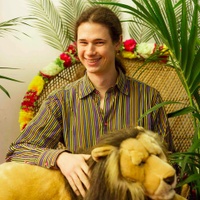 Clément Roblot
$30.00
For every 15 minutes
Passionate about computer science and electronics since I am 12. Constantly picking up new skills, ideas always pop up in my mind to improve and develop upon what already exists. Currently focused on backend software (embedded C; C++/QT; python), but front end can also be fun (angular).
I started with QT in my secon dyear of university and kept on using it for all the GUI I had to design since then.
I started working with embedded C 8 years ago, and it has been my main professional activity for the last 3 years. I specifically enjoy working at the edge between electronic and computer science, interfacing electronic devices with computers.
Developed an application for automatically downloading a feed of videos (full buffering for slow internet connections). This was a personal project that I developed on my free time.
Designed an EDID (256 bytes memory inside displays) editor using QT (available here). This software have since been used and recommended by many industry leaders.
Github repositories
generateur-de-photo-identite
Un logiciel permetant de créer des planches de photo d'identitée chez soi.
lisa_s_logger_reader
The application to read back the values from the lisa s logger
Average Rating
5.0
(1 rating)
Great work, super fast. I will like to hire him again.