Not looking for Clean code Developers? Find other types of developers:
Hire Now
Freelance Clean code developer in Chester, United Kingdom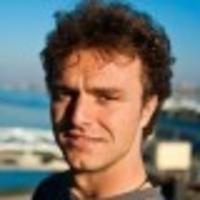 Hire Now
Freelance Clean code developer in Bucharest, Romania
Fullstack JavaScript Developer, interested in Functional Programming
I've been a constant member of the local Agile community for many years. In this group I had the chance to learn a lot about

Clean Code

and XP-related practices. There were also many occasions when I practiced these skills, during Code Retreats or Coding Dojos.
Hire Now
Freelance Clean code developer in Kassel, Germany
In 2009 in founded the German

Clean Code

Developer initiative now listing some 4000 members (as of end of 2014). I´ve been teaching

clean code

principles and practices since then. This is one of my main fields of expertise.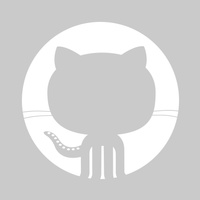 Hire Now
Freelance Clean code developer in Amsterdam, Netherlands
Freelance Javascript Engineer
I am a very focused and motivated programmer. I love what I do and I make efforts to give from me to those that work with me. I always try to find the most modern and the most stable solution available in the market. Since 2005, when I started to learn C, and I had a some PHP and Javascript works. Since then, and as a freelancer and as employee, I have worked on a different projects in Portugal. Since then, I have contributed for a CMS for hotels websites in Ireland, an Electronic Patient Dossier in The Netherlands. Recently, I have been part of the www.kassacompleet.nl, a online payment provider by ING.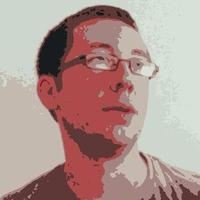 Hire Now
Freelance Clean code developer in Paris, France
Senior Java Developer, Agile Enthusiast
I am a senior java developer with more then 13 years of experience. I a am an extreme programming enthusiast, I practice mob programming on a regular basis. My areas of interest : Test Driven Development (TDD), Behavior Driven Development (BDD),

Clean Code

and Refactoring, Mob programming.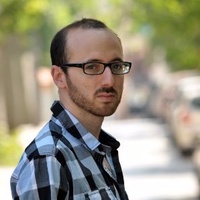 Hire Now
Freelance Clean code developer in Wrocław, Poland
UX focused Android applications developer
Starting as a hobby, I developed Android applications for the last few years. I worked on various types of projects, some starting from scratch or coming at later stages, some alone and others as part of a team. I'm friendly, communicates well, and is highly motivated.
Hire Now
Freelance Clean code developer in Lagos, Nigeria
Software Developer - C#, ASP.NET MVC/API, JS, PWA. Interested in Architecture, Security, and Offline-first
I'm a software developer with the passion for delivering quality software that is easy to use, maintainable, and extensible. My interest areas are Software Architecture, Security, and Offline-first.
Hire Now
Freelance Clean code developer in Frisco, United States
Technical Coach & Developer
I am a highly motivated and passionate Agile technical coach with over 11 years of experience in software development. During this time, I have worked on various projects, in three different countries and within a variety of industries such as insurance, retail, medical, e-commerce and auto racing. Achievements: • Founder and organizer of San Francisco Software Craftsmanship community (community focused on clean coding practices, SOLID design principles, XP, TDD, mentoring, pairing; I also organized the Global Day of Code Retreat 2016 in San Francisco, California) https://www.meetup.com/San-Francisco-Software-Craftsmanship/ • Founder of London Agile Book Club (community based in London, UK, focused on Agile/Scrum/Kanban methodologies; the group still has regular meetups today after I mov...
Hire Now
Freelance Clean code developer in Singapore, Singapore
CTO, Lead iOS and Backend developer
Experienced iOS Developer with a demonstrated history of working in the information technology and services industry. Skilled in Swift, Objective-C, C and Ruby on Rails. Also worked on Android, Javascript, Python, PHP, C++, Hibernate, and Spring Framework. Strong engineering professional with a Bachelor of Technology (B.Tech.) focused in Computer Science from Indian Institute Of Technology. FULL REFUND guarantee, if I am not able to solve your problem. Developer story https://stackoverflow.com/users/story/1468663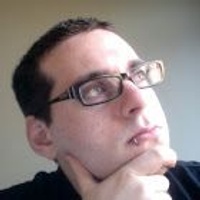 Hire Now
Experience Engineer that wants to help you learn
I've loved to write code since a very young age, I also have always loved helping people learn and master new things. I've worked as a professional software engineer for over a decade learning from experience how to structure problems and software in ways that are performant, understandable, and scalable. I'd love to help others understand the joys of programming and solve interesting problems, no matter where you are at on the experience scale. With a focus on well-tested, well-structured solutions that you can confidently build on.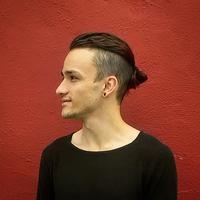 Hire Now
Freelance Clean code developer in Franklin, United States
Designer & Developer. I <3 CSS & JavaScript
I'm a self-taught designer and front-end developer who loves solving problems, tackling challenges and learning new things. Design and quality user experiences are two things I'm really passionate about. I want to empower people and make the internet fun and easy to use. The small details matter. I come from a web/graphic design background so I have a good understanding of UX/UI and the latest patterns and best practices. I have a great idea of what goes into a web stack, especially the front-end, and would love to help bridge the gap between designers and developers. I live in the mountains of NC, near Asheville, where I generally spend my time indulging in my love for hiking, longboarding, and craft beer. I have many passions besides coding, like: good food, music, video games and yoga...
Hire Now
Freelance Clean code developer in Prague, Czechia
iOS developer (5 years, involved in 35+ projects) and teacher (private and university courses, talks)
Available in all timezones. Excelent English. From single person projects to Czech e-commerce app of 2017, from an Australian startup to large international clients in retail, telecommunications and banking, from teaching talented kids to giving talks on functional programming, I've seen a lot of iOS thoughout the years. My job has always been not just to make great apps, but also to improve the quality of development on all of our projects. I think we need to talk. Allow me to clean up your code, spruce up your app architecture and teach you all you need to know about Swift and iOS in the process. I can propose multiple solutions to any problem, and choose the one right for you. Also, feel free to use the sentence "Just shut up and fix my code." at any time during our session.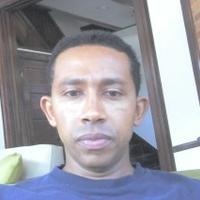 Hire Now
Freelance Clean code developer in Silver Spring, United States
Senior .Net Developer
• More than 13 years of overall software development experience having expertise in all stages of the whole software development life cycle. • Microsoft Certified Solution Developer in .Net • Proficient in Object Oriented Analysis and Design(OOAD), Object Oriented Programming (OOP), ,design patterns, software development best practices, Agile development Methodology, and TDD • Excellent interpersonal, communication and organizational skills, productive relationships by working effectively with team members at all levels; easily adapt to new environments and with great potential to learn. • Have a great passion about technology and always try to keep up by reading tech blogs, checking out developer podcasts and webcasts, and attending developer training classes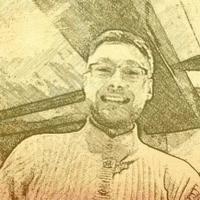 Hire Now
Freelance Clean code developer in Novi Sad, Serbia
iOS (Objective-C, Swift) software engineer. Clean code lover. Problem solver.
Hello! :) My name is Sinisa. Let me tell you a little bit about myself. I've started hanging out with computers when I was in high school. I've started writing software when I went to college, in 2005. Since then, I never stopped writing it :) I've started my professional software development career in 2012. I've done various professional software development in various technologies/frameworks/platforms. From all the technologies and platforms I have worked with, I've come to love iOS development the most and iOS software development is what I specialize in. I am experienced software engineer with: - 5+ years of professional iOS (Objective-C, Swift) software development - 3+ years of professional Android software development - 5+ years of various professional software development in...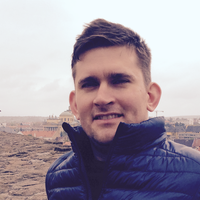 Hire Now
Freelance Clean code developer in Ayse, France
Full stack developer, Java expert, Bash ninja
I like to code and I do it a lot. Passionate polyglot programmer, generalist with specialties. Code reviewer, unit tester, driver of change. I like to teach and help programmers improve the quality of their code.
Are You a
Clean code
Developer?
Get paid while making an impact. Become a Codementor for the next wave of makers.
Apply Now