Not looking for Class Developers? Find other types of developers:
View Profile
Saravanan (Sarv) Chokkalingam
Freelance Class developer in Bengaluru, India
Salesforce.com Sr Consultant - Integration`s and VisualForce Page Specialist. Specializing in Angular JS
Develop complex business solutions leveraging Apex code and Visualforce pages. Nine Years of Strong Experience in Salesforce.com. Worked extensively on Salesforce.com CRM Configuration & Customizations. Technical expertise in Apex, VisualForce Pages, Integration, Amazon S3, CSS, Angualr JS, Jquery, Javascript, DHTMLX, etc.... Worked in various modules of Force.com Platform. An advocate for the Force.com platform and best practices within the enterprise. Have been as a SME in Salesforce.com and have been involved in reviewing projects. Have been as a Trainer for Force.com Developer and Advanced Force.com Developer. Involved in Pre-Sales includes Demo Build, Estimations, Staffing plan etc.. http://sarvatsfdc.com/
View Profile
Freelance Class developer in Toronto, Canada
Full-stack Freelance Developer
I'm a full-stack web developer who's been working in the industry for over 10 years. I'm a true polyglot developer, having lead/architectural experience with a wide variety of tech stacks, from Python/Django, Ruby on Rails, Node (express.js/koa) on the backend, to Angular.js, React and Ember.js on the frontend. I spent 7 years in the animation industry as a Web Software Architect, building internal applications to help studios manage their production pipelines. Since leaving that industry, I've been consulting mostly with start-ups to help turn their MVP into a solid foundation and scale their tech to a fully fleshed out product. I also spent 6 months as an Instructor at a code school called Bitmaker and absolutely loved the experience. I love sharing my experience with others. Feel free...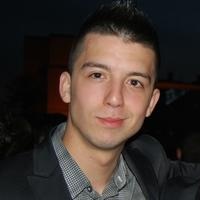 View Profile
Freelance Class developer in Milan, Italy
300+ sessions, 100% positive rating, Android/Java developer & tutor
★100% positive ratings in 300+ sessions/offline jobs. *Never* had an unsatisfied client.★ If I cannot solve your problem, you will get a FULL refund. So there's absolutely no risk for you. Able to help you learn, debug, find errors, refactor, teach you best practices, explain concepts, teach you shortcuts and improve your overall programming knowledge. Have helped over 100 distinct people here on Codementor in about 1.5 years that I've been here. Simply love programming, very proficient in multiple languages including Java, C, C++, C#, PHP, Pascal, Javascript, Python etc. Enjoy programming for Android as well as back-end of websites in Laravel / Django. Have more than 2 years of experience working in a professional IT environment. Currently working as a Software Engineer in a company cal...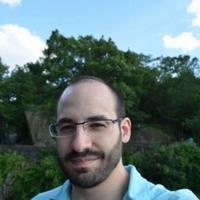 View Profile
Freelance Class developer in Astoria, United States
Freelance developer with expertise in PHP / Laravel, JS / jQuery and Java.
NYC based developer with 8+ years of experience, mainly with Java, PHP, Javascript and Python. When I am not freelancing I like to help developers on CodeMentor make their projects a success or to help them through the learning process. Mentoring: I like to tailor my mentoring to the particular client. If you are a student learning programming for the first time, I will take you step by step so that you are the one solving problems as we go, with a little help from me. Or perhaps you are working on your own project and need results fast, in which case I can provide solutions and tradeoffs between them so you can learn and make an informed choice. My background: I come from 5 years experience in backend Java at a Fortune 100 company. After leaving that company, I have spent the past two y...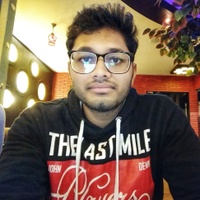 View Profile
Freelance Class developer in Colonelganj, India
Software Developer in Microsoft and programmer with 7+ Years of Experience in C++/C & 4+ in Python & R
Coding and Mathematics Enthusiast Currently, I am final year student at Indian Institute of Technology, Varanasi. Won Microsoft's Hackathon Code.Fun.Do in Jan 2016. Created a Windows Phone App which is a navigation assistant app which helps identify the least air polluted route to one's destination. I do Competitive programming. I have won many college contests.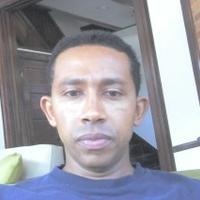 View Profile
Freelance Class developer in Silver Spring, United States
Senior .Net Developer
• More than 13 years of overall software development experience having expertise in all stages of the whole software development life cycle. • Microsoft Certified Solution Developer in .Net • Proficient in Object Oriented Analysis and Design(OOAD), Object Oriented Programming (OOP), ,design patterns, software development best practices, Agile development Methodology, and TDD • Excellent interpersonal, communication and organizational skills, productive relationships by working effectively with team members at all levels; easily adapt to new environments and with great potential to learn. • Have a great passion about technology and always try to keep up by reading tech blogs, checking out developer podcasts and webcasts, and attending developer training classes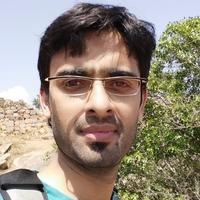 View Profile
Freelance Class developer in Bengaluru, India
Data Engineer
Expert in - C, Python, C++, Linux programming, Shell script. Data engineer since 2015.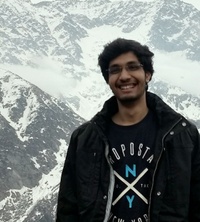 View Profile
Freelance Class developer in Hyderabad, India
Software Developer | Node.Js Expert
I am Software Developer who loves building high-performance systems, I have an affinity for shiny new technologies. Complete backend solutions Architecture -> Coding -> Testing -> Deployment. Happy to help you out of any problems ( Full refund if I cannot).
View Profile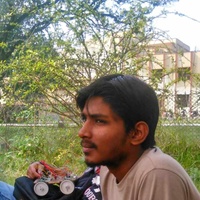 View Profile
Freelance Class developer in Varanasi, India
Core Developer of Open Source Project: P2PSP and participated in Google Summer of Code.
I Worked at Google Summer of Code 2015 with P2PSP as my mentoring organisation. i am also a participant of Microsoft Hackathon Code.fun.do 2016 I have mentored students from different branches in my institute. I helped organizing programming workshops and mentored students to learn python ,java, Android Development,Unity game engine APi, how to build scalable softwares using different frameworks.how to administer backend servers, how to contribute to open source with git and github and most importantly how to write efficient, readable and extensible code.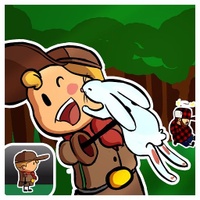 View Profile
Freelance Class developer in Ghaziabad, India
Full Stack Developer, Jack of all trades developer. Games, Websites, Apps! Unity3D, Python, Java, Javascript, PHP, Databases C/C++, C#, Android, Windows Phone Apps
I have keen interest in programming,algorithms and software development. I love to learn new technologies and build something new and different.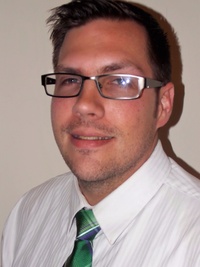 View Profile
Freelance Class developer in Alpharetta, United States
Senior Developer and Solution Architect who is excellent at understanding the client needs and leads teams to build extensible and maintainable solutions.
I spend my time working with clients and developers to build stable, scalable applications that exceed the client expectations. I became a software developer because I truly enjoy writing code, and problem solving. I am driven by the challenge of complex issues. Taking on a task that others have said is not possible motivates me. I also have a passion for mentoring new developers to help build the future developer community. Anytime I have the opportunity to mentor someone, I make sure to share with them the importance of sharing their knowledge with the team and the community.
View Profile
Freelance Class developer in Centreville, United States
President/Founder at Code Corps
GitHub Repository: http://github.com/jacobheater I am an engaging individual with a strong passion for software architecture. I have excellent interpersonal skills, and communicate well in both oral and written forms. I am a natural leader and have experience in leading a team of developers, client presentations, meetings, and exhibit good leadership characteristics. I have software architecture experience in small and enterprise level applications, and am highly experienced in the SDLC process. I enjoy working in a team setting, in fast-paced environments and leading a team to success. I believe that writing high-quality code is a must, not a nice-to-have, and I enjoy mentoring developers and learning from other people. I am highly skilled in multiple programming languages and platfor...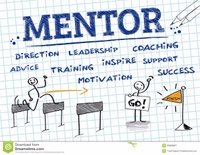 View Profile
Freelance Class developer in Duluth, United States
Senior Developer - Microsoft Technologies
Experienced Senior technical person with a demonstrated history of working in the information technology and services industry for over 13 years. Strong engineering professional skilled in .NET, C++, Python, Agile Methodologies, Scrum,debugging etc.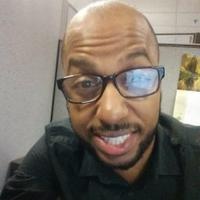 View Profile
Freelance Class developer in Washington, United States
Senior BI Consultant at U.S. Energy Information Administration
I am a Business Intelligence Developer able to take any tool and create solutions from nothing or from software created by predecessors. I am able to provide a opinion with the intention of improvement apart from providing it to sound smart. My goal is to provide a solution wherever I can and to make all of our lives better through it.
Are You a
Class
Developer?
Get paid while making an impact. Become a Codementor for the next wave of makers.
Apply Now