Not looking for Chrome Developers? Find other types of developers: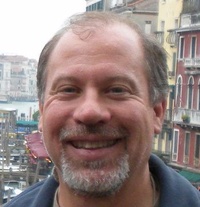 View Profile
Freelance Chrome developer in Boise, United States
Assembly Language, Introductory Programming, Compiler Techonology, Instruction Set Architecture , and much more!
My working style: I focus exclusively on 1:1 live mentoring, as my objective is to share the information, techniques, thought processes, and skills to get to the next level. I try to be available for mentoring here Mon-Thurs, usually between 8:30am and 4:00pm, California time. (Occasionally, I can be found online Fridays, weekends, or after hours.) I am new to codementor(.io), but not to programming & mentoring. My preferences are toward mentoring for general purpose programming, especially in the areas of algorithms and data structures, programming principles, programming paradigms, compiler, or instruction set architecture: course work, hobby, or professional! However, I'm not specifically into frameworks, desktop GUI, or browser UI. I can help you write a parser from scratc...
View Profile
Freelance Chrome developer in Secunderabad, India
Sr Web and Java Developer by profession, your friend by nature. 1000+ sessions completed so far.
Web and Java developer who loves to fix bugs. I believe in Karma and I believe in the quote "REAL PROGRAMMER'S EYE IS A DEBUGGER." **If I can't fix your issue, you'll get a refund. I do not start timer until you explain your issue (Or) if I am not sure about the issue** Ping me if you are looking for more details.
View Profile
Freelance Chrome developer in Poznan, Poland
UX Designer & Front-End Developer
Designer with strong technical background I have more than 10 years of commercial work experience in different positions within IT industry. These proved my skills of efficient team management and creative problem-solving attitude. I understand key factors, which make IT project successful. I am passionate about UX design and front-end technologies, extremally willing to share my experience with like-minded enthusiasts and creators :)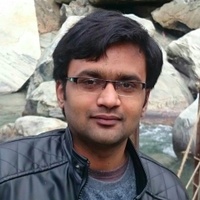 View Profile
Freelance Chrome developer in Pune, India
Former Full-Stack @Zomato.com, Google Summer of Code Participant
Schedule a session here - https://calendly.com/shubham-desale/15min I am an experienced full stack developer with passion for sharing my learnings and insights. I love to work on large scale projects from ground up and have good experience of dealing with modularity, predictability, concurrency, scalability of an app throughout the dev cycle.
View Profile
Freelance Chrome developer in Ruther Glen, United States
Open source expert and functional poet
I'm a freelance developer with a passion for open source, a commitment to clean manageable code, and a fondness for accessibility/internationalization (inspired by my open source work). Programming is more than work to me, it's an art form. Code is functional poetry, and I make sure my code is pleasant, friendly, and clean. My golden rule is "write code you can be proud to hand off to someone else, write the code you'd want to be stuck maintaining."
View Profile
Freelance Chrome developer in Clifton, United States
I am co-founder of an Ember.js-focused consulting company called 201 Created.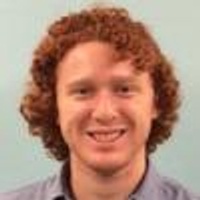 View Profile
Freelance Chrome developer in Fort Myers, United States
Chrome Extension Wizard | Javascript Hacker | .NET Engineer
I'm a Top Rated Upwork freelancer looking to transition to helping others. Check out my Upwork profile here: http://upwork.com/users/~015f21b2353e9841ac On a daily basis I'm responsible for a full range of tasks: ## Front-end (designing the look and feel of various websites and

Chrome

extensions) ## Back-end (handling the core functionality of various websites and applications, mostly in a .NET MVC environment) ## Creative decisions (Finding new projects to work on, writing copy, image work, UI/UX) ## Infrastructure/Devops (spinning up new AWS instances, configuring servers, deploying new tools) ## Data analysis (my major in Mathematics gets put to frequent use) I'm as comfortable working on the internals of a

Chrome

extension as I am analyzing data from SQL and making projectio...
View Profile
Freelance Chrome developer in Łódź, Poland
Coder, consultant, startupper
I'm best at figuring out how to make things happen. I can share my expertise: browser extensions, all things JavaScript, web scraping, business solution, plus dozens of one-off exotic projects.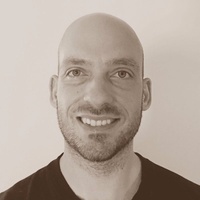 View Profile
Freelance Chrome developer in Athens, Greece
Efficient problem-solver with software engineering background, a PhD, and a knack for entrepreneurship.
With over a decade in actual experience writing everything from quant trading to large-scale web applications, my focus is on being effective and producing quality software that does as it is expected to. I have a keen interest in teaching/coaching and have done so in a formal capacity before.
View Profile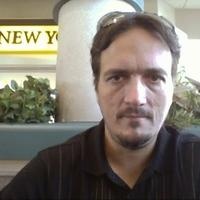 View Profile
Freelance Chrome developer in Oshawa, Canada
Started programming at age 12 in 1988 on a Commodore VIC-20. Worked in multiple industries developing various types of software. Decades of experience.
View Profile
Freelance Chrome developer in Capalaba, Australia
Australian full-stack developer/designer with almost 20 years of experience: Learn: advanced JavaScript/Typescript, HTML/CSS, software architecture/design, functional/reactive programming with streams, Photoshop, UI/UX design, career guidance and more.
Note: I am often in "away" mode when I am working. I work for myself though, so if you're reading this and would like a session with me, disregard my "away" status and shoot me a message anyway. I'll do my best to accommodate you. I also let my regulars add me on Skype, in order to message me more easily. We'll then tend to jump into Codementor for a session. "TEACH A PERSON TO FISH AND YOU'LL FEED THEM FOR A LIFETIME" My strength is helping you learn to code, debug, structure your application, and in general, how to be a good developer. If you want to develop the skills to build anything you can dream up- to switch easily from one language to another, to implement existing algorithms and data structures, design your own algorithms and data structures, analyse any codebase, debug any pro...
View Profile
Freelance Chrome developer in Delhi, India
Helping create better web
I have a great passion for Javascript. I have worked with many modern Javascript frameworks like Angular 1.x , React, Angular 2.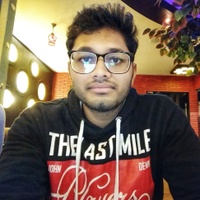 View Profile
Freelance Chrome developer in Banda, India
Software Developer in Microsoft and programmer with 7+ Years of Experience in C++/C & 4+ in Python & R
Coding and Mathematics Enthusiast Currently, I am final year student at Indian Institute of Technology, Varanasi. Won Microsoft's Hackathon Code.Fun.Do in Jan 2016. Created a Windows Phone App which is a navigation assistant app which helps identify the least air polluted route to one's destination. I do Competitive programming. I have won many college contests.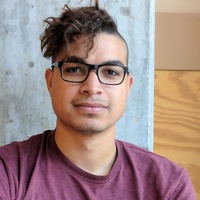 View Profile
Freelance Chrome developer in San Francisco, United States
Creative coder. JS and game dev | Love Chillwave and Longboarding
Web developer with advanced experience working on large-scale Javascript apps and PHP backends. Specialized in rendering and DOM performance. Personal site - http://likethemammal.com
Are You a
Chrome
Developer?
Get paid while making an impact. Become a Codementor for the next wave of makers.
Apply Now