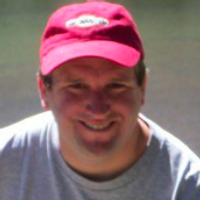 Christopher Gokey
Software Engineer at NASA Goddard Space Flight Center
$30.00
For every 15 minutes
I've had a knack for programming since I was in grade school. That was back in the days where memory in a computer was measured in Kilobytes instead of Gibabytes (first computer was a TI/99 4A). I have a masters in computer science and been working for NASA since '97. I've taught college courses in C, Java, relational databases, and just enjoy coding, problem solving and the artistic aspect of producing new, interesting, and innovative things.
Average Rating
5.0
(5 ratings)
Super-responsive. Thanks.
So kind, so helpful, so detailed -- very good teacher. Had an amazing learning experience. Thank you!
Chris was a great teacher. He helped me complete the task and was super-patient and great to work with. Strong recommendation!