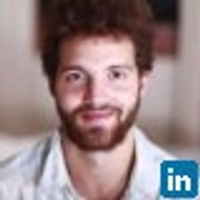 Christian Hamelin
Full Stack Javascript Developer / Fundraising Extraordinaire / Wild Adventurer
$10.00
For every 15 minutes
I am a 25 year old adventurous young man who has a passion for pushing myself and learning new things. I little while back, someone taught me how to build worlds using nothing but switches that are on or off. Since then, I've been trying to wrap my head around promise chains resolving asynchronously, event sourcing my life-long dreams into segregated commands and rubber ducky debugging just about every problem I encounter.
Went from not knowing the difference between a 0 and a 1 to working as a full stack junior developer in 3 years. I now freelance using Wordpress or building custom depending on the client. I mentor at said bootcamp (Lighthouse Labs) and I have also mentored at another bootcamp (DecodeMTL) in another city. I love teaching, have great relatable experience for anyone new to this and wanting to make a career change!
Rails was my first splash in the water. I didn't know much about computers and I was thrown into the lions den. Rails can be a powerful prototyping tool and I find it useful in teaching some basic concepts. But some other things about it aren't as intuitive such as routing.
React
- 2 years experience
I taught myself React after leaving an Angular 1 job and we teach it at Lighthouse Labs from week 2 onwards. React is very intuitive and easy to learn once you wrap your head around jsx and the component life cycle. It's also a great tool for explaining how software engineers work to make developers' lives better ie in this case state management and less DOM manipulations. It is also a highly employable skill to learn and is only going to be more in demand. Great way to get started learning a new technology!
Average Rating
5.0
(1 rating)
Smart guy! Looking forward to future sessions.