Find a mentor

Web Programming

Mobile App Programming

Programming Languages

Data Science /Engineering

Database /Operations

Others
Chimeremeze Ukah
$20.00
For every 15 minutes
Web Developer with 8 years of experience in designing and developing user interfaces, testing, debugging, and training staffs on web application usage. Proven ability in optimizing web functionality that improve data retrieval and workflow efficiencies. In summary, I always seek for ways to make the internet a safe, secure and better place and also improve my skills while doing so.
4
JavaScript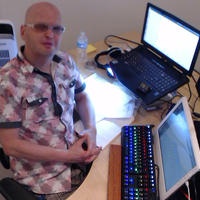 Working with schema-less databases like MongoDB is one of my expertise. Working with drivers like mongoose ranging from schema to model and Mongoose query for mongoDB.
Build a Reusable JavaScript Library
Implementing the same functionality from scratch can be a waste of time. Learn to create a custom JavaScript library for those specific functionalities.
Average Rating
5.0
(9 ratings)
Chimeremeze Ukah was extremely helpful when it came to completing the offline request.
Very helpful. We tried creating a script and hosting it externally on another server. Great dude!
Thank you very much. amazing how fast he find the problem and helped me to fix it very quick. high recommended
Great mentor! Helped me with my extensive code over a very short period of time. Efficient and excellent help. Worth every penny I paid. Highly recommended!
Mentor was VERY VERY VERY helpful!!!! He goes above and beyond all expectations. I would definitely recommend to anyone who needs help.
Awesome! solved my problem.