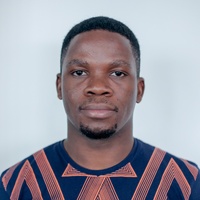 Emmanuel Chigbo
Software engineer and Web Technology Enthusiast
Average Rating
4.9
(27 ratings)
Apr 2018
Excellent! Time zone is tricky.
Mar 2018
Aug 2017
Great guy and easy to talk to. He explained everything through out the session and even made my code much more efficient. I do recommend him 100%. I will keep in touch and use him for future issues & reviews
Great help, solved all my problems plus some extras!!!
Well focused​ and collaborative.
Jul 2017
Absolutely amazing! Emmanuel took his time and made sure the new feature I wanted was implemented correctly and exactly as I wanted it. Highly recommended!
Helped resolve featherlight query very quickly, also gave me options to fix my css and jquery issue.
I had a fairly straightforward problem, and I got a straightforward solution — exactly what I was after. Emmanual knows his Ruby and Rails, and I can happily recommend Emmanual on the strength of his technical knowledge.
Jun 2017
The Ups: He was helpful and got me started towards doing what I want done in ruby on rails. He also helped me understand why doing something a certain way made sense. He did a great job of acting as expert and teacher, helping me fix the problem and also explaining the reasoning behind doing so. He was patient, and supportive, and very easily understand what it was I was trying to do, and was pretty quick in deciding how best to solve the problem. The Downs: I wish we had gotten more done during the session--we blew through a lot of money in a short period of time and my budget is limited. A few times, I made errors when typing that caused problems when we tried to launch the app. Then, it was (surprisingly) usually me who figured out that the error was caused by something I had typed incorrectly. I wish that he had found the error when I was first typing it (which would have saved time), and I wish he had more quickly found the errors after we were trying to figure out what caused the problems. In some ways, I feel time was wasted (and money poorly spent) because of that. OVERALL: I recommend this mentor. The best recommendation I suppose is that I am actually going to continue working on this feature with him tomorrow in hopes of finalizing everything. I will post another review after the next session.
May 2017
Did a great job at explaining the overall project. Accomplished everything and more. Great programmer, professional,friendly and has good skills.
I found him really helpful and he as a good personality, he is smart and i'm very lucky that i worked with him. Emannuel helped me understand spree better. he answered all my questions in details he also has a lot of patience, he works really hard to complete his tasks.
He is really helpful. And also kind. He gave me detailed explanation and fix all the problems. Genius!
He helps along with my request which is to solve it within 15min. Thanks!
He is really helpful. And gave me broad of knowledge.