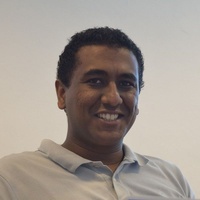 Chervine Bhiwoo
Experienced Software Engineer, Microsoft MVP, MCP, MCSA, MCSE
$10.00
For every 15 minutes
Software developer, Analyst and Microsoft MVP in the IT Industry with experience in Application Development & Data Analytics. Specialties: C#, ASP.NET, SQL Server, Microsoft Azure, Data Analytics and Microsoft & IBM Data-Warehousing tools.
5 Years experience in SQL Queries/Development. It includes: - Application Development using Microsoft SQL Server. This includes Queries, Stored Procedures, troubleshooting. - Data Warehouse solutions using IBM DB2 and Oracle for ETL and reporting purposes.
- 2 Years of of experience build responsive web apps for line of business use for customers in the US - 3 + Years building Line of Business Applications for use by my current employer internally - I have experience in ASP.NET MVC 4 and 5. - For the front end. I've been using HTML5/Bootstrap, CSS3, jQuery and Javacript.
Average Rating
5.0
(13 ratings)
I had problems with some logic in my code that I had spent 2 or 3 hours debugging. I didn't know what was wrong and even my co-workers couldn't figure it out. In just a few minutes, Mr. Bhiwoo fixed it! It was incredible! I really do love his skills. He's so amazing.
Very skilled programmer. He's very friendly and works swiftly. I have nothing to complain about. Everything was very professional. I would recommend him for any C# related tasks, and I will use him again for future projects.
Very kind and helpful, totally recommended!
I requested Chervine for offline help with an advanced SQL query that was giving me fits as the output had to be just so in a flat file. It only took Chervine a few hours. He was nice enough to rearrange his schedule when a conflict came up on my end. He is very professional and will not just perform your task but explain what is being done. Chervine also checked with me during the project to ensure the output met my expectations. Chervine exceeded my expectations.
Helped me debug my C# program and explained it very well. He is a very good teacher.
Helped with a quick project and it looked great! Thanks!
Chervine is awesome. His knowledge of C# and web apps is superb. I would recommend him to all of my friends! Thanks Chevrine!