Freelance Chef solo Developers Available for Hire
Hire Now
Freelance Chef solo developer in Ashburn, United States
RHCSA/RHCE with strong knowledge on system programming and enterprise app development.
I have developed apps for companies like Pizza Hut, Neiman Marcus and others. Let me share what I have learned from those projects.
Hire Now
Freelance Chef solo developer in Berlin, Germany
I'm a web-developer and a team-leader with 6+ years of experience. I was a CTO in one russia travel startup for 3 years. I learned my teammates, reviewed, tested and refactored tons of code and grown like a system architect.
Hire Now
Freelance Chef solo developer in Sevastopol, Ukraine
Ruby & Rails developer, Team Lead, 10+ years experienced Software Craftsman, and ... in toto Full-Stack programmer
Hire Now
Freelance Chef solo developer in Bucharest, Romania
Software craftsman
Hire Now
Freelance Chef solo developer in Stetson, United States
DevOps Consultant
Self taught software architect, devops, automation, and infrastructure guy. Entry level to project lead in 11 months. Wanted more challenge, variety, control, and flexibility, so I left to consult. Core skills lie in the DevOps domain: infrastructure design, resiliency and failover, scaling, monitoring and analysis, deployment automation, configuration management, service discovery, and system administration. Capable of full cloud implementations from network layout to OS to stack to application to configuration, management, debug, instrumentation, and troubleshooting. Additional experience with JS build systems, Single Page Applications in JS/CS, 3D graphics and visualization; attempting to expand into algorithm design for both individual and distributed systems, monitoring and ...
Hire Now
Freelance Chef solo developer in Tashkent, Uzbekistan
Full stack Web Developer
Full stack web developer with over 10 years of experience. I also enjoy teaching, that is why I lecture at the Westminster University on topics such as Software Design Patterns, Web development and others.
Hire Now
Freelance Chef solo developer in Seattle, United States
SRE at DataDog
Deep generalist with experience in infrastructure automation, IT operations, metrics and measurement, process reengineering, automation, release and change management, system architecture, and security. Industry exposure includes internet marketing, telecom and financial industries. Specialties: release management, process engineering, automation, audit, security, metrics and measurement, devops, system engineering, java performance and scalability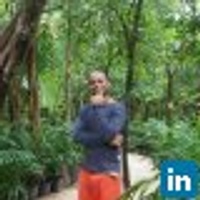 Hire Now
Freelance Chef solo developer in Choisy-le-Roi, France
SysOps/DevOps Specialist and BigData architect
I am an experienced systems administrator who knows to adapt to this changing computing's world. I can script and develops in python language, BASH and korn shell. Feel free to let me take care of your information system.
Hire Now
Freelance Chef solo developer in Killeen, United States
Constant innovator and learner who loves to make computers do what they do best to help humans do what they do best. I jump at the chance to learn new technologies and use them to make people more productive and efficient. Framework and architecture really turn me on, but design and usability run a close second on many days. Specialties: Application Design and Implementation, Accounting Systems, Application Architecture, Programming Languages, GIS
Are You a
Chef solo
Developer?
Get paid while making an impact. Become a Codementor for the next wave of makers.
Apply Now