Freelance Chef server Developers Available for Hire
Hire Now
Freelance Chef server developer in Hicksville, United States
Development and Operations Director
Global DevOps Community | http://devopschat.co Contact Details | http://jared.nyc
Hire Now
Freelance Chef server developer in Seattle, United States
SRE at DataDog
Deep generalist with experience in infrastructure automation, IT operations, metrics and measurement, process reengineering, automation, release and change management, system architecture, and security. Industry exposure includes internet marketing, telecom and financial industries. Specialties: release management, process engineering, automation, audit, security, metrics and measurement, devops, system engineering, java performance and scalability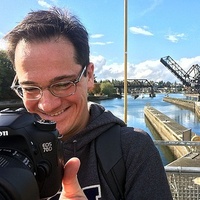 Hire Now
Freelance Chef server developer in Kenmore, United States
Maker of Webthings
I'm a full-stack developer of Web apps and systems. Most of the work I've done over the years has involved HTML, CSS and JavaScript. I'm also a bit of a user-experience nut, and lately I've become a lot more interested in devops, automation and continuous delivery. I love making software go and teaching others how to do the same.
Hire Now
Freelance Chef server developer in Berlin, Germany
Senior Backend Software Developer
I am a software developer based in Berlin. I finished my MsC in Computer Science and Engineering 8 years ago and I have been working as a Backend developer ever since. I have experiencing mentoring developers and working through an architecture to come up with elegant solutions. I love to pick up a difficult problem and come up with the simplest possible solution, I believe that in most cases, simplicity leads to a more maintainable, easier to read and future proof systems. Scala is currently my primary programming language and I also have extensive experience with Ruby and Python. I like to work in the intersection between software development and infrastructure, I think this are offers plenty of interesting and challenging problems.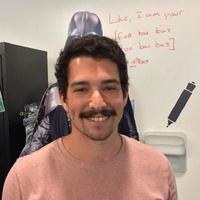 Hire Now
Freelance Chef server developer in Edwards, United States
Automation-driven, full-stack javascript, dev-ops chef engineer who loves learning and digging into code
I am a entrepreneur with great fundamentals of software engineering. I am currently working on my own startup with friends and love to share and teach those about my experience in Tech.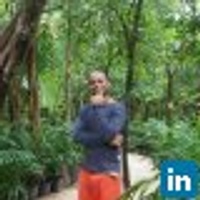 Hire Now
Freelance Chef server developer in Choisy-le-Roi, France
SysOps/DevOps Specialist and BigData architect
I am an experienced systems administrator who knows to adapt to this changing computing's world. I can script and develops in python language, BASH and korn shell. Feel free to let me take care of your information system.
Hire Now
Freelance Chef server developer in Killeen, United States
Constant innovator and learner who loves to make computers do what they do best to help humans do what they do best. I jump at the chance to learn new technologies and use them to make people more productive and efficient. Framework and architecture really turn me on, but design and usability run a close second on many days. Specialties: Application Design and Implementation, Accounting Systems, Application Architecture, Programming Languages, GIS
Hire Now
Freelance Chef server developer in New York, United States
Who loves creating solution with Ruby
Passionate programmer, who loves Ruby a lot. I am co-founder & CTO in one of the startups in NY. I love helping people and learning through experiment and working hard.
Are You a
Chef server
Developer?
Get paid while making an impact. Become a Codementor for the next wave of makers.
Apply Now