Freelance Chef recipe Developers Available for Hire
Hire Now
Freelance Chef recipe developer in Hicksville, United States
Development and Operations Director
Global DevOps Community | http://devopschat.co Contact Details | http://jared.nyc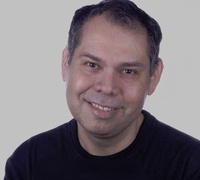 Hire Now
Freelance Chef recipe developer in San Mateo, United States
Devops fanatic with 18+ years of overall experience
DevOps hacker. Love to create infrastructure as automation. http://blog.serverbooter.com
Hire Now
Freelance Chef recipe developer in Ashburn, United States
RHCSA/RHCE with strong knowledge on system programming and enterprise app development.
I have developed apps for companies like Pizza Hut, Neiman Marcus and others. Let me share what I have learned from those projects.
Hire Now
Freelance Chef recipe developer in Berlin, Germany
I'm a web-developer and a team-leader with 6+ years of experience. I was a CTO in one russia travel startup for 3 years. I learned my teammates, reviewed, tested and refactored tons of code and grown like a system architect.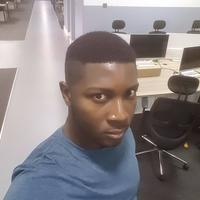 Hire Now
Freelance Chef recipe developer in Lagos, Nigeria
Software Engineer | Problem Solver
I love challenges. It's plethora of possibilities interlaced with solutions makes it seem like clandestine code, which has to be deciphered. That is why I became a Software Engineer and that is what makes me curious about life and my career. This aside, I believe the real magic of problem solving lies not with its problems, but its method of execution, not ignoring the seemingly endless array of applications that can be derived. Everyday, I slay new code dragons...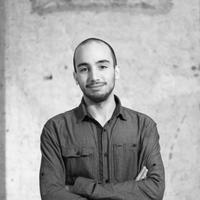 Hire Now
Freelance Chef recipe developer in Amsterdam, Netherlands
Full-stack freelance web developer & Entrepreneur - Founder & CTO at Mealby
Raffaele, 23, Italian, is a full-stack web developer with a wide experience building online platforms of all sizes. He was bitten by the entrepreneurial bug early, helping to found projects like Dwillo, a mentorship platform used by most of the Dutch universities. He loves to solve problems with the most innovative technologies and techniques and to make a positive impact in other people lives. As a startupper, Raffaele is interested in all kinds of innovative business, people, and ideas that can make life easier and the world a better place. Recently he started his own startup Mealby, which is an online marketplace for homemade food for take-away prepared by local passionated food lover and professional chefs. He also works as freelancer developer and consultant helping other busin...
Hire Now
Freelance Chef recipe developer in Seattle, United States
SRE at DataDog
Deep generalist with experience in infrastructure automation, IT operations, metrics and measurement, process reengineering, automation, release and change management, system architecture, and security. Industry exposure includes internet marketing, telecom and financial industries. Specialties: release management, process engineering, automation, audit, security, metrics and measurement, devops, system engineering, java performance and scalability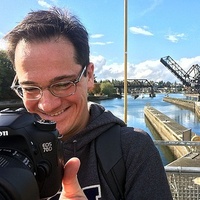 Hire Now
Freelance Chef recipe developer in Kenmore, United States
Maker of Webthings
I'm a full-stack developer of Web apps and systems. Most of the work I've done over the years has involved HTML, CSS and JavaScript. I'm also a bit of a user-experience nut, and lately I've become a lot more interested in devops, automation and continuous delivery. I love making software go and teaching others how to do the same.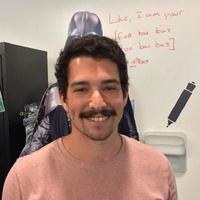 Hire Now
Freelance Chef recipe developer in Edwards, United States
Automation-driven, full-stack javascript, dev-ops chef engineer who loves learning and digging into code
I am a entrepreneur with great fundamentals of software engineering. I am currently working on my own startup with friends and love to share and teach those about my experience in Tech.
Are You a
Chef recipe
Developer?
Get paid while making an impact. Become a Codementor for the next wave of makers.
Apply Now