Freelance Charts Developers Available for Hire
Hire Now
Freelance Charts developer in San Francisco, United States
Friendly, patient coach for Ruby, Python, JavaScript, Go, Data Science, Big Data, AI, Blockchain, Chatbots, React / Angular / Native. Technical co-founder of VC backed big data startup.
Hey all - I've been developing web applications for 12 years and love teaching, whether it is your first time, you're looking to pick up a new skill, or keep up on the latest technologies. I'm happy to advise also on the best courses to take, how to establish your career, what technologies to learn next, and how to get your first application or company started.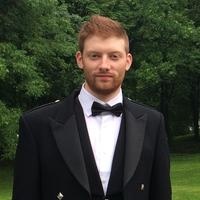 Hire Now
Freelance Charts developer in Camberwell, United Kingdom
CTO at Draft AI | #1 CodeMentor for Python, JS, Node, React for now - still working on the others ;)
I'm a Scotsman living in London. I have over 10 years experience coding. I have a first in Computer Science, worked at one of the top cyber security consultancies and am doing some freelance work alongside my startup. Feel free to schedule a session with me: https://calendly.com/martindavidfoley1
Hire Now
Freelance Charts developer in New Westminster, Canada
Web Application Developer & Project Manager. Rails, TypeScript/JavaScript, React, AWS, C#
I'm a freelance web application developer with substantial project management expertise. I've developed Rails applications, React interfaces, and deployed them in the cloud. I'm available for coaching, freelance work, debugging, and solution review! I'm generally available between 9AM and 7PM Pacific Time.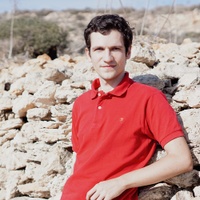 Hire Now
Freelance Charts developer in Beiuș, Romania
Full Stack, *nix user, Pianist, College Dropout, Vegetarian, Jesus follower
Hi! My name is Ionică Bizău. If you're having problems pronouncing it, you can simply call me Johnny (that's how "Ionică" is translated in English). I work as full stack developer since 2012, with Node.js & JavaScript. Before that, I was creating WordPress sites and HTML/CSS apps. Currently I'm doing the best in Node.js (including command line tools), JavaScript, SVG (d3, svg.js). If I can help, I'll definitely do it, as long your app is not promoting things which tend to be potentially immoral. For example, I'm happy to help you build an e-shop, but I won't build an e-shop designed specifically for selling wine, since I'm against the use of alcohol for drinking. ♦ Node.js: 4 years of experience, ~600 packages published on NPM ♦ JavaScript: 4 years of experience, lots of libraries yo...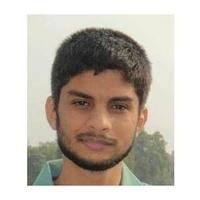 Hire Now
Freelance Charts developer in Dubai, United Arab Emirates
Business Analyst and Enterprise Level Software Implementer
US MS(IT)+MBA dual degree holding professional, with 8+ years of work experience in business, functional and technical roles. Skilled in understanding business requirements, analysing and presenting data, and problem solving. Fluent in English. Have regularly taught and mentored team members with a conceptual understanding as opposed to just teaching them the syntax.
Hire Now
Freelance Charts developer in Chennai, India
Full Stack PHP and Rails and Mobile App Developer
Hi I have over 10 years of experience in building web and mobile applications. I have built over 200 websites (using PHP, Java & Rails) and over 25 mobile applications using Titanium and PhoneGap. Here is a list of websites and apps I've built. http://www.crowdwatch.co http://www.lendvious.com http://www.audichyabrahmansamaj.in http://www.senseihub.com http://www.kolau.com http://dashwink-staging-fe.herokuapp.com Also built a few crowdfunding portals, but are dufunct unfortunately. www.helpersunite.com (inactive) www.greenunite.com (inactive) www.sparkmarket.com (inactive) www.hyperfund.com (inactive) Though some of these sites are down right now, you should be able to see glimpses of these sites here http://web.archive.org/web/20141125064929/https://sparkmarket.co...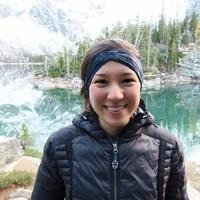 Hire Now
Freelance Charts developer in Redmond, United States
Front-End Software Engineer
Hi, I'm Erika! I am an experienced front-end software engineer, mentor and content producer. I work in industry as a front-end software engineer with expertise in Javascript, Typescript, React, Angular and D3. I graduated from USC with a Bachelor's degree in Computer Science, where I also worked as a teaching assistant. When I'm not designing, coding or mentoring, I'm usually exploring the great outdoors (with or without my adventure cat, Magic).
Hire Now
Freelance Charts developer in Minneapolis, United States
Product Strategist, UI/UX designer & FED 10+ yrs Exp in web tech, Google Expert, Certified Design Sprint Master
Google Developer Expert (Product Strategy + UI/UX) - Certified Design Sprint Master I'm a Product & UX designer with heavy front-end dev experience. I enjoy helping to solve the "visual" challenges created by designers who don't code as well as working with designers to help them discover other techniques to accomplish their goal. In the past I've taught classroom courses covering web technology, web development, marketing and design theory. I want others to succeed and I'll work to make sure you understand the why, not just the how. My specialty is product strategy. I'd love to help you define solutions, understand users, make business decisions, test assumptions and make better products!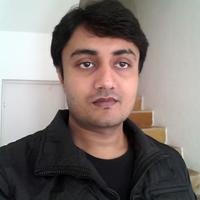 Hire Now
Freelance Charts developer in Jalalpur, India
Full Stack Web Developer (.Net)
Microsoft Certified 9+ years experienced Asp.Net, C#, MVC, Jquery & SQL Programmer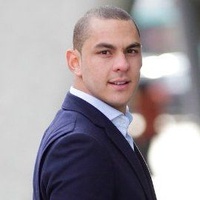 Hire Now
Freelance Charts developer in Willemstad, Curaçao
Senior Front-end Developer
13+ years of professional experience with web engineering in different business sectors, but not limited to, aviation, eHealth, banking, broadcasting, consumer electronics and non-profit.
Hire Now
Freelance Charts developer in Catford, United Kingdom
Senior wed developer with 7+ experience
I'm a senior software developer at outsourcing company, I'm passionate about IT and webdevelopment specifically and I want to share my experience and knowledge with others.
Are You a
Charts
Developer?
Get paid while making an impact. Become a Codementor for the next wave of makers.
Apply Now