Not looking for Chartjs Developers? Find other types of developers: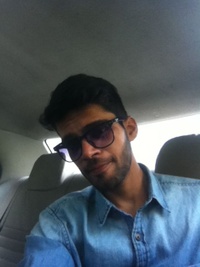 View Profile
Freelance Chartjs developer in Varanasi, India
Expert Programmer (Python, C , R, Haskell) -Data Scientist-(Pandas-Matplotlib-Highcharts-Pyspark-sklearn)-PyGame-Machine Learning-DjangoRestFramework-API-Web Scraper--Bots
I have expertise in Python and Django and have a great experience working as a web developer where i started with javascript and jquery along with bootstrap frwamework. I have used Python a lot for scraping,demographics,Data analysis and game development,Sending GET/POST API/JSON django(API,Rest Framework), recently I have been doing Data science using (Pandas, Matplotlib) and Pyspark.
View Profile
Freelance Chartjs developer in Gangtok, India
Python Lover, Full-stack Developer, Decent Database Knowledge, Startup guy, IITB alum.
I spend most of my time in reading about new technologies. Apart from my regular job at the startup, I love to work on small hobby projects which can challenge me and give some sleepless nights. I believe in discussion and planning before getting down to work. I think if the requirements are clear and we have a healthy discussion and planning , the project is 60% complete at that point itself, and for the remaining 40% you can always have faith on the developer that he would do it right.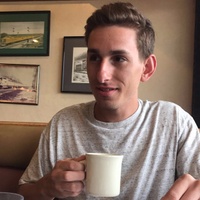 View Profile
Freelance Chartjs developer in Nashville, United States
Bona Fide Web Developer
I'm a full stack web developer, focused on javascript. Working with small businesses is something I love. I wish to start my own business, but for now I'm helping others start theirs.
View Profile
Freelance Chartjs developer in Ashburn, United States
Technical Analyst, Codecademy Advisor at Codecademy
Basically, I'm a generalist. I know many technologies fairly well. My language strengths are Python, Java, C, and JavaScript, and I'm very capable with several backend frameworks and technologies like Node, Flask, and Rails as well as frontend frameworks like Angular and React. I'm decent on the UNIX/Linux command line and I'm familiar with the most popular SQL variants. In the enterprise application area, I'm familiar with Java Swing. I'm quite comfortable with the C POSIX standards and libraries as well. Just an all-rounder type of person whose ultimate dream is to built intelligent robots for a living :)
View Profile
Freelance Chartjs developer in Malden, United States
Senior Software Engineer at Pri-Med
• Over five years of professional experience in design & development of Enterprise Applications, large-scale Client/Server, Internet applications and GUI applications. • Experience in all SDLC phases of project execution including Requirements Study, Analysis & Design, Development, Testing, Bug Fixing, Implementation and Maintenance. • Familiarity with various software tools used for Design & Development such as Microsoft.NET Framework, Visual Studio.NET 2003/2005. Building Web Applications and Windows applications using C#, VB.NET, ASP.NET, ADO.NET. • Good knowledge in Data Base development and expert in writing stored procedures, triggers and function in SQL Server 2000/2005 and Oracle 9i. • Extensively used XML, XSLT and Web Services in various projects. • Developed Hadoop Impleme...
Are You a
Chartjs
Developer?
Get paid while making an impact. Become a Codementor for the next wave of makers.
Apply Now