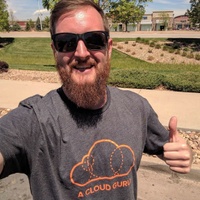 Charlie McClung
Software & DevOps Engineer
$25.00
For every 15 minutes
Software Engineer turned DevOps. Coming from a software engineering background focused in web development, I have always been interested in the supporting infrastructure. With the emergence of DevOps, I have truly found my passion. This newfound enthusiasm has led me to pursue DevOps professionally. I have recently received my first AWS certification, and plan on having all 3 associates and both professional certs sometime next year (2018). I have been working professionally as a software engineer in the web development world since 2012, and have been focusing on DevOps since 2015.
Average Rating
5.0
(2 ratings)
Very knowledgable, Professional, and Friendly. Thanks for the help!
Charlie is an exceptional mentor! He is able to explain things in an understandable way, without having to attempt to understand it in a different way. What I mean by this is the first time he explains something, it is understandable, and does not need to explain again. Would recommend to anyone wanting to learn anything CS or JS related as he has an outside way of thinking of things and seeing what others don't. Will definitely be doing many more sessions in the future!