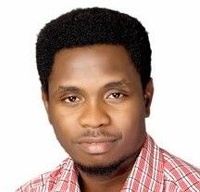 Charles Allison
Experienced Software Engineer... Loves music.
For every 15 minutes
I'm a software craftsman, a professional at what I do. I love to make complex things really simple with great depth of knowledge in software design and architecture. I don't just write code, I enjoy designing and creating awesome software applications. I've got 8+ years of developing applications using Java, PHP, and exactly 5 years with the C# language. My experience includes both web and desktop applications. While I currently develop in C# and XAML, I'm a Java enthusiast. I can say I've got some emotional attachment to Java. I love cartoons and enjoy music as I write code; nonetheless, I am achievement oriented and goal driven.
11
C#
10
Java
Average Rating
5.0
(66 ratings)
He is definitely worth every penny, 5******, you the best mate! many thanks
Charles is accommodating and well structured. walk with you through the code and try to let understand what going on. Very smart and very recommended.
Was able to look at all possible debugging options. Paused time when something may take a while , would use again.
Another problem, another solution! This is my 5th time using Charles and I can 100% he is one of the best teachers I've ever had!
Charles was very helpful in explaining what needed to be done and how it works. Very professional. Will go back to him for any other help I need.
My first session with Charles, and I 'am glad that I had made the choice to have the session. The problem and solution had been made very clear to me.
Mr Allison was able to assist me in a timely and efficient manner. I greatly appreciate his help and look forward to working with him again soon.
Charles is a great mentor who helped me out greatly in my time of need. I look forward to working with him again soon!
Charles was a quick, patient and understanding Mentor and I greatly look forward to working with him again soon!
VIEW MORE REVIEWS