Arnav Gupta
Founder and CEO at Greplr
Average Rating
5.0
(37 ratings)
Mar 2018
Arnav does really great work!!!
Great guy, reliable and awesome work!
Amazing tutor, and mentor. Excited to help in any problem you may have, very thorough and patient. Highly recommend! will use again.
Very professional, and great at what he does.
I was new to this whole website. I didn't even know how to use the site, but he was helping me with that too. After that was done, he was very patient with me setting things up because nothing was working. During the session he went slow and explained everything in detail and in pictures to help me understand this C++ assignment better. I can't thank him enough. I would highly recommend him for help.
Great at explaining and breaking down problems, patient, and extremely knowledgeable about many different topics. Always eager and willing to help with any problems you're struggling, and making sure that you understand the covered topics. Amazing tutor, will definitely be using again
Great mentor, very knowledgeable and explained everything well.
Enthusiastic at wanting to help you understand the problems you face. Very friendly, Will be using again. Great Mentor!
Feb 2018
Arnav was very knowledgable in the subject matter. He explained everything with a lot of patience and made sure I understood everything we were doing. He also was very attentive to detail.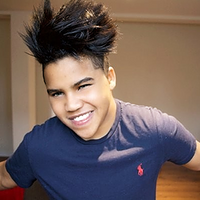 Nice guy, really patient. I'm happy that he helped me because, he worked with me continuously.
Apr 2016
Mar 2016
Feb 2016
BEST MENTOR EVER. Really cares about the initiative of the client. His intentions are in the right place. Will revisit again.