Find a mentor

Web Programming

Mobile App Programming

Programming Languages

Data Science /Engineering

Database /Operations

Others
Arnav Gupta
Founder and CEO at Greplr
$30.00
For every 15 minutes
Avid Android developer, moderate experience with web platforms and services and hacking electronics as a hobby. Also a big time open source evangelist, believing strongly in the role of community in forwarding technology. Have been working on Android, both apps, and system (framework) level, for last 4 years. Prefer working in fast growth startup environments. Also have been consulting with some startups to help them hire Android and backend developers.
Github repositories
SimpleFingerGestures_Android_Library
Android Library to implement simple touch/tap/swipe gestures
vuex-persist
A Vuex plugin to persist the store. (Fully Typescript enabled)
Average Rating
5.0
(32 ratings)
Great at explaining and breaking down problems, patient, and extremely knowledgeable about many different topics. Always eager and willing to help with any problems you're struggling, and making sure that you understand the covered topics. Amazing tutor, will definitely be using again
Great mentor, very knowledgeable and explained everything well.
Enthusiastic at wanting to help you understand the problems you face. Very friendly, Will be using again. Great Mentor!
Arnav was very knowledgable in the subject matter. He explained everything with a lot of patience and made sure I understood everything we were doing. He also was very attentive to detail.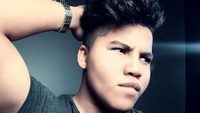 Nice guy, really patient. I'm happy that he helped me because, he worked with me continuously.
BEST MENTOR EVER. Really cares about the initiative of the client. His intentions are in the right place. Will revisit again.
Arnav was very helpful, and he was successful in solving the issue I was having with Angular UI Router on my website.
VIEW MORE REVIEWS