Freelance Chai Developers Available for Hire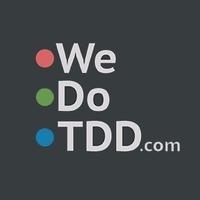 Hire Now
Freelance Chai developer in Palatine, United States
Sr. Software Crafter - Experienced in Test Driven Development in building React front-ends and Backend: NodeJS Web APIs,
Hello! I'm here to mentor you! Code is not always easy. Lets pair and learn! If you are here to learn Test Driven Development (which is not test after!) then read on. If you are not, please save us both time and move on. If you don't know what TDD is, go research then get back to me if still interested in mentoring. Yes I can help you with React! Yes I can help you with building Node Web APIs. Only thing is, I require that we do this via Test Driven Development. When I pair with you that's how I'll be doing that with you. I do not write tests after. If you want that, you can find any developer to show you how to test wrong which is what that is. Test after never works. You get fragile tests and no pressure on keeping your design lean and decoupled which is what TDD forces you t...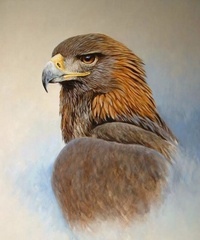 Hire Now
Freelance Chai developer in Berlin, Germany
Software Engineer
I'm a Software Engineer with +5 years of experience. I've worked on various projects, using wide variety of frontend and backend languages and framewords Frontend languages and frameworks: - Css, Sass, Less, Bootstrap, and Semantic-UI - JavaScript, TypeScript, AngularJS, React, React Native, Lodash, D3.jsand Vue.js - npm, Gulp, Webpack, Mocha, Chai, Jasmine, and Flow Backend languages and frameworks: - Firebase, MongoDB, MySql, and Postgres - Python, Scala, Nodejs, ExpressJS, and Django - Tools: Git, Bower, npm, Grunt, Gulp, JSHint, Eslint, Jasmine, Karma I have good experience in the CI and CD pipelines using Vagrant and Docker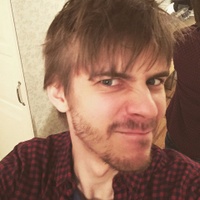 Hire Now
Freelance Chai developer in Delft, Netherlands
Full-stack software engineer
"Always code as if the guy who ends up maintaining your code will be a violent psychopath who knows where you live. " - John F. Woods Artem Golovin has 6 years of experience in web development field. He specialises in single page applications preferably made with VueJs/Angular frameworks and in Nodejs backends preferably made with Adonis.js framework. He widely uses Unit and End-to-End testing, Webpack/Gulp, GitHub, Docker and a few more technologies to make development process fast and smooth. However, Artem knows a lot more than one technology. He is an active user of Swift (iOS, UIKit and other core frameworks), Docker and different task automation tools. He prefers to automate tests and to setup continuous integration engines for projects. All the routine work takes seconds inste...
Hire Now
Freelance Chai developer in Hamburg, Germany
Senior Frontend Software Engineer
I'm open for new interesting challenge, working as a contractor (freelance)! If you need experienced Frontend Software Engineer to help you build scalable SPA single page application react, redux, nodejs, be free to contact me. I worked on different projects in IT development, such as GoEuro, embraase, Applanga, Asuum, mbr­targeting, CollabMate, Kreditech, Home24. In general, I like to innovate, create and lead projects from scratch to success. I like to listen and build a team of strong professionals with whom I can achieve company goals. Agile is a standard process for me that allows us to focus on the task and achieve goals. I like to organize, lead as well as code. I am a reliable, innovative, responsible and an ambitious person, who, last but not least, is always driven by team f...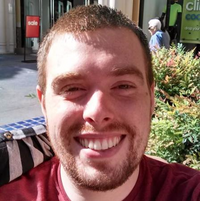 Hire Now
Freelance Chai developer in New York, United States
Lead Software Engineer
Looking to improve the way software is developed and understood by the masses. Specialties: Design, software development, idea generation.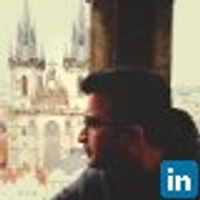 Hire Now
Freelance Chai developer in Krakow, Poland
Passionate JS Developer with an eye for perfection
UI developer with a love for JavaScript. Love to code. Love to solve problems.
Hire Now
Freelance Chai developer in Kiev, Ukraine
Full Stack Developer
A senior PYTHON/PHP/JS developer with over 10 years experience in a variety of roles from software engineering to team leading. In addition to a technical master's degree, Mykola has an entrepreneurial spirit having worked in a variety of startups. A self-motivated achiever who constantly strives for improvement, pushing himself to the limits. On top of Mykola's technical capabilities, he is someone you would enjoy being around and working with on a daily basis.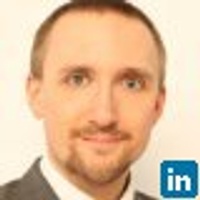 Hire Now
Freelance Chai developer in London, United Kingdom
Architect / Full Stack Developer - multiple languages
I am a versatile Full Stack Developer & Technical Architect with a proven track record delivering wide ranging solutions from big-data systems to websites, mobile apps and UX design, leading to revenue generation and process efficiencies. I consider myself operationally and technically astute, accurately assessing business needs then rapidly developing tailored solutions using Databases, JavaScript, and Python. I have also been responsible for building high performing development teams and embedding agile practices to deliver exceptional developments. During my career I have worked alongside various organisations spanning diverse business sectors including Education, Retail and Healthcare. My accomplishments to date have included:- * Establishing a highly successful business venture to pur...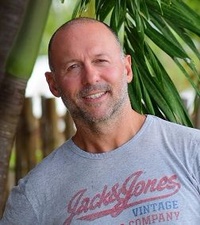 Hire Now
Freelance Chai developer in Harlesden, United Kingdom
Senior fullstack Javascript developer
I'm a friendly, senior, full stack web developer with over ten years experience working in both corporate (finance) and startup sectors in London. I graduated with honours from the British Columbia Institute of Technology (BCIT), began my career in server side C++, was security cleared for my work in finance and worked with top London graphic designers as senior front end developer for allsaints.com (a site with 1 million+ unique visits / month and frequent sales of £1 million+ / day). I was senior developer for rangeroom.com - a startup in the fashion tech sector in London which was a new project when I started working on it. I'm founder and developer of Smoothbook - an online appointments system serving a niche for yoga and fitness studios - which currently manages 45,000+ appointments...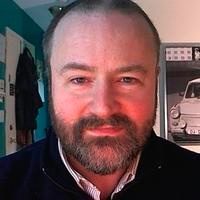 Hire Now
Freelance Chai developer in Pepperell, United States
full-stack Python & JavaScript ● IT architect & strategist ● DevOps ● smokejumper
• Expert full-stack Python & JavaScript developer • Full DevOps: project architecture to production deployment at scale • Outstanding trouble-shooter and "OMG! Everything is on fire! HALP!!" first responder • Strong web app, data structures, data science, and visualization skills • Enjoy complex integration and automation challenges • Love mentoring. Half-price rate ($60/hr) for all genuine students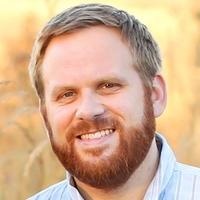 Hire Now
Freelance Chai developer in Belleville, United States
Full-stack developer
Chai+Enzyme+Mocha React or API testing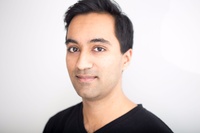 Hire Now
Freelance Chai developer in Toronto, Canada
React / Javascript Front-end Developer
I'm a developer who works on fun and exciting projects. I program in React and Node but I'm always learning new things. I'm a very outgoing and social individual. For me programming isn't just a career, it's been a lifelong hobby. I regularly attend development related meet-ups and conferences (when I can afford them) and I am always itching to learn the latest frameworks and languages even though I can often get in over my head. I'm a strong believer in undistracted "deep work" to accomplish tasks. I speak Japanese, German and English.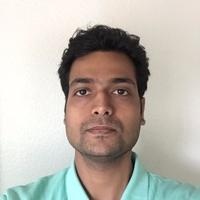 Hire Now
Freelance Chai developer in Jaipur, India
Consultant | Technical Speaker | Startup Founder | Full Stack Developer | Chatbots | AI | Machine Learning | JavaScript | jQuery | NodeJS | AngularJS | MongoDB | MeteorJS | ElasticSearch | Firebase | Android | Ionic | Mocha | Digitalocean | MySQL
I have been using

chai

library in all various web projects.
Hire Now
Freelance Chai developer in Plymouth, United States
Software Architect and Entrepreneur.
More than twenty years of full-time, hands-on experience in software development and architecture Seven years of full-time, hands-on experience with XP/Agile/SCRUM software development methodologies Proven track record of envisioning tactical solutions that balance technical quality with delivering functionality on aggressive timelines Expert implementation of computer-adaptive scoring and selection Frequently selected by upper management to lead and implement business-critical initiatives
Hire Now
Freelance Chai developer in San Antonio, United States
Test-driven Front-end Engineer, Accessibility minded, Performance conscious
I have 10+ years experience as a Front-end Engineer. I help run Hill Country JS, a Front-end meetup in San Antonio. In my free-time, I help maintain frontendtesting.com, visualregressiontesting.com, and answer Stack Overflow questions and participate in several front-end related coding chat rooms. I've presented multiple times on Front-end topics at various conferences, including CSSDevConf, SassConf and HTML5.tx. In my free-time, when I'm not playing with my kids, I dabble in tabletop gaming, piano and gardening.
Are You a
Chai
Developer?
Get paid while making an impact. Become a Codementor for the next wave of makers.
Apply Now