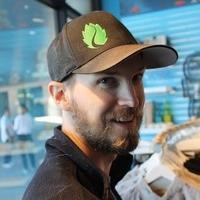 Chris Graffeo
Front end web developer using a modern tech stack to design beautiful mobile responsive applications
Average Rating
5.0
(23 ratings)
Apr 2018
Had an amazing session! Very polite, educational and was truly devoted to the task I presented. An outstanding and exciting mentor.
Oct 2017
Able to find the smallest error!
Jun 2017
I found Chris friendly and easy to work with, and he helped me quickly solve a frustrating html/css problem on a page that was utilizing RTL coding for Arabic. He also showed me how I could diagnose problems like this on my own in the future. A+++
Apr 2017
My JavaScript slideshow wasn't moving to the first slide after reaching the last slide. And, it wasn't acting mobile responsive. He helped me fix those issues.
He's helping me fix my slideshow for a website that I'm making
Great! Awesome mentor. Good instruction on the issues as well as general tips.
Great. Very clear, helpful and instructional.
Real good. Helped me solve a few issues as well as educating me on Flexbox and the changes we were making.
Feb 2017
Chris helped me figure out a solution for the images I was using that were resizing too small for a mobile layout.
Jan 2017
We made my slideshow responsive for my portfolio.
Helped me with using bootstrap for responsive design and swapping out my current nav menu for mobile screens.
Worked mainly on command line commands relative to GitHub
He took note that I wanted him to help me rather than do the work and he did so. He let me verify that I understood the fixes that we made to my code. I'll be seeking his help again soon.