Find a mentor

Web Programming

Mobile App Programming

Programming Languages

Data Science /Engineering

Database /Operations

Others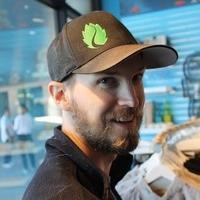 Chris Graffeo
Front end web developer using a modern tech stack to design beautiful mobile responsive applications
React Components Best Practices
This article is related to the best practices used for developing react component
Is Google Tensorflow Object Detection API the easiest way to implement image recognition?
Google Tensorflow Object Detection API
WTF is Vuex? A Beginner's Guide To Vue's Application Data Store
Vuex. Is it pronounced "vewks", or "veweks"? My trouble with understanding only began with the name! I've written this primer on Vuex to give you the background that I wish I'd had.
Subscribing to Form Value Changes in Angular 2
In Angular 2, promises have been replaced with *observables*, which offer a way to subscribe to changes in an asynchronous manner, rather than one-off asynchronous actions. An observable broadcasts a s...
React or Vue: Which Javascript UI Library Should You Be Using?
React or Vue.js? A lot of web developers are wondering which one they should be using. Is one clearly superior over the other? Do they have specific pros and cons to be aware of? Or are they basically the same? We'll explore the pros and cons of each in this article.
Writing Your Node.js Apps Using ES6
Learn how to write apps on NodeJS with JavaScript using ES6.
WordPress-Style Shortcodes Using Vue.js
Create dynamic Vue applications using WordPress-style shortcodes to customize layout and content.
Understanding the Basics of "Responsive Design" & the @media CSS At-rule
Take the time to understand how simple an @media rule is—and how much that small thing changed everything in responsive design.
Successful UX Design: Make Intuitive Decisions for Users
Find out the difference between UI and UX design and get tips on how to improve your website.