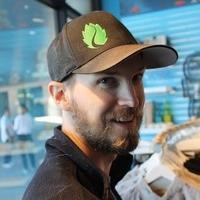 Chris Graffeo
Front end web developer using a modern tech stack to design beautiful mobile responsive applications
$15.00
For every 15 minutes
I am an OSU grad and wildland enthusiast turned web developer. I would love the opportunity to pass some of my knowledge on and help where I can. Teaching is the best way to reinforce what your already know. If I could help at least one person not have to search stackoverflow for hours it will be worth the endevour.
5
HTML/CSS
3
Html
3
HTML5
Average Rating
5.0
(23 ratings)
Had an amazing session! Very polite, educational and was truly devoted to the task I presented. An outstanding and exciting mentor.
Able to find the smallest error!
I found Chris friendly and easy to work with, and he helped me quickly solve a frustrating html/css problem on a page that was utilizing RTL coding for Arabic. He also showed me how I could diagnose problems like this on my own in the future. A+++
My JavaScript slideshow wasn't moving to the first slide after reaching the last slide. And, it wasn't acting mobile responsive. He helped me fix those issues.
He's helping me fix my slideshow for a website that I'm making
Great! Awesome mentor. Good instruction on the issues as well as general tips.
Great. Very clear, helpful and instructional.
Real good. Helped me solve a few issues as well as educating me on Flexbox and the changes we were making.
VIEW MORE REVIEWS