Not looking for Cfml Developers? Find other types of developers:
View Profile
Freelance Cfml developer in Kortenberg, Belgium
Owner & Senior Full Stack Web Developer at Orange Lark, Founder at Pedrillo
I've been a

CFML

developer since the beginning of my career and I've working with Adobe ColdFusion, Railo as well as Lucee. The projects I've been involved with were for government (European Commission, NATO NSHQ), enterprise (Verizon, AS Adventure group) and non-profit (Stichting Opvoeden). I've been teaching and mentoring

CFML

at the United Arab Emirates Academy, the European Commission as well as the Erasmus Hospital in Brussels and other organisations. And I'm one of the authors of the "Learn CF in a week" course (http://www.learncfinaweek.com). Over the last couple of years I've been a speaker on

CFML

related topics at various conferences in both Europe as well as the US.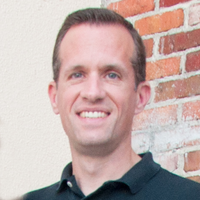 View Profile
Freelance Cfml developer in New Hartford, United States
Full stack CFML Developer / Designer
Experienced full stack web developer with a focus on frontend development, content management, backend programming and usability. Involved with all aspects of the development cycle. I have developed countless websites for large corporations as well as medium and small businesses throughout my 18+ years of experience. I'm most interested in content management, developing content and organization plans that can scale as needed and always working as efficiently as possible. Logical thinker, solution and results-oriented problem solver.
View Profile
Freelance Cfml developer in Spring, United States
Ruby on Rails, Angular2, jQuery, DevOps on AWS, and more since 1999
I'll go out of my way to show you the *why* and *how*, not just the *what*: I pride myself on being as much a teacher as a developer. Today I focus on Ruby on Rails, Sidekiq, Selenium, AWS dev-ops, Angular2, jQuery, ColdFusion, and Wordpress. I am local to Houston, Texas, in the US.
View Profile
Freelance Cfml developer in Atlanta, United States
Senior Web Developer, Application Architect, 15+ years experience
I am a senior web developer, specializing in backend/API development. I strive to strike an appropriate balance in my work between production and perfection, the pragmatic and the ideal. I love design discussions, weighing trade offs and coming to practical decisions that move us forward to implementation on firm ground. Known among my peers for quickly finding application to everyday problems from theoretical/philosophical foundations, I am a go to person for things like REST/Hypermedia API design, HTTP, caching, testing strategies, program correctness/software verification, code reviews, code quality, and software architecture.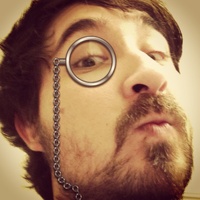 View Profile
Freelance Cfml developer in Denver, United States
Software Craftsman
I'm a software developer (generalist / polyglot) who is devoted on learning and educating cutting edge technologies. I have over 12+ years of industry experience with design, development and system architecture. I have a strong background in web application development, yet recently proficient in crafting iOS apps. Majority of my experience has been in business applications, from large complex enterprise systems to smaller sophisticated tools for small businesses. Available to assist with any sized project or issue you have!? Reach out anytime day or night!
View Profile
Freelance Cfml developer in Kalispell, United States
Full Stack Web Developer
I am an experienced web developer. I have experience with Coldfusion, javascript, MySQL and various libraries and frameworks for those languages. I have experience setting up IIS and Apache web servers.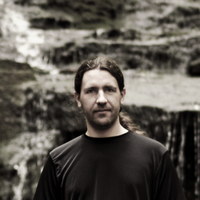 View Profile
Freelance Cfml developer in Meriden, United States
Experienced UI Programmer
Your project can benefit from my twenty years of software development experience. I have a computer science degree from the days before business met the Internet, and have built applications for desktops, browsers, and mobile devices. The past 10 years have seen me focused on UI Technologies. I started with Apache Flex, but as Flex lost relevance I shifted my focus to Angular, but have worked with multiple technologies over the years. You can review my series on integrating AngularJS with other technologies at https://www.learn-with.com/ if you want proof of skill. The Angular 4 version of this series is in the final editing stages. If you want more, you can review my personal blog at https://www.jeffryhouser.com where I write weekly about programming issues.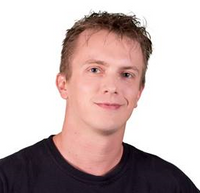 View Profile
Freelance Cfml developer in Winter Garden, United States
Full Stack .NET Developer
I am an experienced full-stack software developer with over a decade of design and programming under my belt. Projects I work on are built through iterative, test driven development. This allows me to finish projects in a timely manner, while also assuring that they are bug free and every part of the application works as expected. Some of my website specialties include single page websites, refactoring legacy code, and responsive layouts.
View Profile
Freelance Cfml developer in Medellin, Colombia
Senior Full-stack Web Developer / Database Developer
I'm an experienced software engineer and am very proactive. I've been working as a software developer for more than 10 years, and that allowed me to further develop and strengthen my technical skills. I have good hands on multiple technologies like .NET, PHP, ColdFusion, Java, Python, JavaScript, AngularJS, Angular 4, React and NodeJS. Also, I've been developing mobile apps for Android and iOS for the last three years. I believe that I could make a significant and valuable contribution to your development team. I have a strong and solid technical background, also I have the discipline needed to work without supervision as a remote developer. I expect you can give me the chance to prove my value.
View Profile
Freelance Cfml developer in Harrogate, United Kingdom
CEO at Intoware Ltd. Creator of 3 wearable operating systems. .NET Developer for 12 years. Android (firmware and software) for 5 years. Great problem solving skills.
Are You a
Cfml
Developer?
Get paid while making an impact. Become a Codementor for the next wave of makers.
Apply Now