Freelance Certificate Developers Available for Hire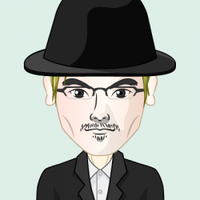 Hire Now
Freelance Certificate developer in Pittsburgh, United States
Patient teaching ... (Program/System)Design help ... Implementation help.
Full stack development, python/tornado/postgres/html/css/JS, C++ veteran, rendering. I can help with any of the above, using or creating algorithms and data structures to solve interesting problems.
Hire Now
Freelance Certificate developer in Etobicoke, Canada
Product Manager
An experienced startup Product Manager with over 10 years of experience in startups and entrepreneurship. Strong commercial skills coupled with deep technical understanding evidenced by a proven track record of bringing products to market on time and under budget. Extensive and deep experience with many AWS services - VPC, IAM, EC2, RDS, S3, ElasticBeanstalk, CodePipeline, CertificateManager, Route 53, CloudFront, OpsWorks, CodeCommit, CloudWatch, CloudFormation, Glacier, Lambda, SES, SNS, SQS, and others. Ruby on Rails, HTML, CSS, PHP, Javascript, Wordpress, GitHub, Sublime, CLI, Visio, ZenDesk, Netsuite, Agile, Scrum, Amazon Web Services (AWS), Azure, Pivotal, Heroku, Slack.
Hire Now
Freelance Certificate developer in New Delhi, India
Current focus is "Coding Alexa skills in Ruby on Rails"
Freelancer with 7+ years of experience in web development with Ruby on Rails. For next 6 months my focus area is "Coding Alexa skills in Ruby on Rails" , so i may not entertain requests outside that domain. Sorry for any inconvenience caused.
Hire Now
Freelance Certificate developer in Fremont, United States
I'm a developer and UI/UX designer of mobile apps, specializing in rapid prototyping, app architecture and client-server engineering. I'm also a professional training partner with Google and Appcelerator. I co-authored the official qualification curriculum for Google Cloud and Appcelerator's certification program. I can help you ramp up quick.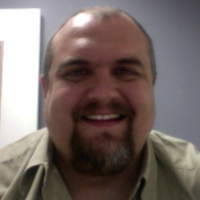 Hire Now
Freelance Certificate developer in Mokopane, South Africa
Professional IT Technologist & Executive | Software Development | Mobile App Development | IT Strategy | Hosting |
I've been developing and programming forever. It is what I do. I *love* helping people. I know many languages and methods. I've implemented many different things and I can usually find solutions to issues in a heartbeat. Let me help you , you will be glad you did.
Hire Now
Freelance Certificate developer in Marquette, United States
Emergency support specialist, cloud consultant, lifetime coder, Linux ninja, security guru, developer-operations liasion, systems administrator. Often called 'rockstar', 'unicorn', 'hero', 'savior', 'recluse'; seldom called on the phone.
I put out cyber fires over donuts and camp fires. Polyphasic sleeper serving all timezones! Provider of live-help in real-time via video conference for technologies I have mastered and problems no one else can solve. Writer of re-brandable content management systems (every app has content, does it not?), re-usable apps & APIs, member of Mensa & Intertel, slayer of salmon. Human languages for fun, programming languages for breakfast. I left Detroit in the Dot-Com era to live deep in the north woods, I wear camo every day and kill my own food when I have to. I solve my own problems with grace and efficiency. I'll be happy to solve yours! My three most valuable skills: * Problem solving * Anticipation (of variables and user expectations) * Machine logic These skills, when applied t...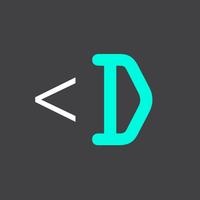 Hire Now
Freelance Certificate developer in Houston, United States
Application Security Architect
Application Security Architect with extensive background in software engineering. Focus includes web applications, security, automation, training, Python, Go, PHP. I can teach you how to program, help you fix a bug in your program, guide you on starting or achitecting your projects, perform mock interviews for developer or security positions, review and test the security of an application, and perform vulnerability assessments and penetration tests.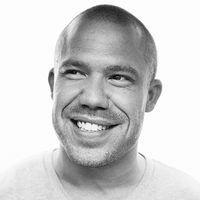 Hire Now
Freelance Certificate developer in Miami Beach, United States
Search Marketing Strategist / SEO Expert / Full Stack Developer / CTO @ MarketKarma
I drive revenue. All other metrics pale in comparison. Be it billion dollar brands or startups, I've had the pleasure of crafting online strategies such that my clients achieve the type of revenue gains that garner press. I have over 20 years experience with Internet and web-based technology. My core competencies include web and application development, Amazon Marketplace optimization, affiliate marketing and organic search marketing strategy. I have worked directly on architecting online marketing strategies, both domestic and international, for a number of Fortune 100 brands. As founder and CIO of MarketKarma, I oversee organic search strategy for all enterprise accounts and work to create innovative solutions to assist retailers in tackling their online marketing challenges. Sele...
Hire Now
Freelance Certificate developer in Ashburn, United States
RHCSA/RHCE with strong knowledge on system programming and enterprise app development.
I have developed apps for companies like Pizza Hut, Neiman Marcus and others. Let me share what I have learned from those projects.
Hire Now
Freelance Certificate developer in Gatineau, Canada
I am a professional web developer constantly working on with new technologies. With me Degree in computer sciences, I have an overall knowledge in most of the technologies, but am more proeficient in those that i have applied for. If you are looking to learn something or to get something fixed with your website, database or server, I can help, and be assured, i have went through ALOT of issues already. Thus, i know a lot of quick fixes for many situations.
Hire Now
Freelance Certificate developer in Vienna, United States
Web developer since 1998. Rails developer since 2011. Open source contributor. Code for America alumnus.
I'm passionate about solving problems, learning by doing, and giving back to the community. My tutorial for setting up a Ruby on Rails development environment on a Mac has been viewed over 640,000 times since it was published in early April 2012, and continues to help hundreds of new visitors every day. The process is now automated via my laptop script, which has 448 stars on GitHub. I'm currently at 18F in Washington, D.C., working on login.gov, a open source shared authentication platform aiming to improve access to government services. Prior to joining 18F, I was developing Ohana API, an open source project that makes it easy to publish and maintain an open directory of community resources using the Open Referral data standard. I started Ohana API with Anselm Bradford and Sophia Paraf...
Hire Now
Freelance Certificate developer in Wrocław, Poland
Software Engineer at Google (via HAYS)
Web development expert with huge experience.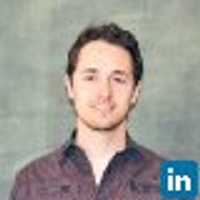 Hire Now
Freelance Certificate developer in Curitiba, Brazil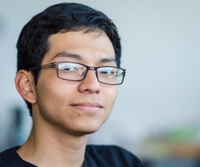 Hire Now
Freelance Certificate developer in Guatemala City, Guatemala
Multi-stack creative Front-end & Back-end developer
Self-taught learner, nice problem--solving and research habilities :) Hi, my name is Daniel. I really like to code, manage and deploy software. Most of my experience has been with web, all kinds of web, from simple web pages to mobile web apps or 3d animations on your browser! I really like to solve problems and do creative things, always use my experience to learn more.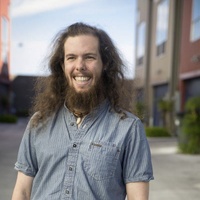 Hire Now
Freelance Certificate developer in Whistler, Canada
Developer and Digital Creative
I like to think of myself as a digital creative: I spend most of my time writing code, but I have a background in design and photography, and I always try to apply lessons from each of those disciplines to my work. I primarily work with/for startups who are trying to get an MVP off the ground to test their idea. I really enjoy that stage, because there is a lot of freedom to alter the product and idea as you gather feedback from users. That's also why I like working with Python and Django: my goal is to help people test their idea with real users as quickly as possible. I am not the person to go to if you're looking to optimize or refine an existing product. I am the person to go to if you need help getting something functional that looks pretty good off the ground quickly.
Are You a
Certificate
Developer?
Get paid while making an impact. Become a Codementor for the next wave of makers.
Apply Now