Michael Earls
Senior Creative Web/Mobile Developer and Designer
For every 15 minutes
"I hear and I forget. I see and I remember. I do and I understand." ~ Confucius I have over 21 years experience as a professional web applications designer and developer. I strive to add a creative approach to everything I do. I spend my spare time exploring new technology, ideas and processes and apply what I learn to all other aspects of my life. My ultimate goal is to make life easier for all people through the application of modern technology. I also like to make it look nice while I'm doing it. All of my hobbies are tightly woven with my career as I am a holistic thinker that believes all knowledge is connected and nothing is too insignificant to learn about.
Giving an Enum a String Value Using the Description Attribute
This article describes a strategy for giving string values to enums in C#.NET.
Average Rating
5.0
(2 ratings)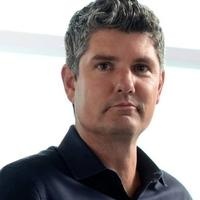 Michael is very thorough, helpful and knowledgable. Highly recommend.