Freelance Centos Developers Available for Hire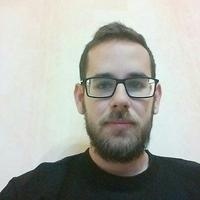 Hire Now
Freelance Centos developer in Lviv, Ukraine
Senior Python developer
The system I use for severs. It is stable and secure.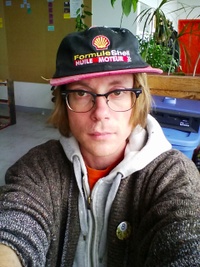 Hire Now
Freelance Centos developer in Montreal, Canada
Creative scientific-mind | Critical Developer at InfiniteInternet.ca
Constantly tackling new programming tools, Drew has developed a powerful learning curve that has allowed him to master technologies such as JavaScript, Ionic framework, blockchain, Solidity, Scrypt, LAMP and MEAN techstacks. Having worked as lead engineer and project manager for projects of all sizes, his experience gives him the ability to understand projects as a whole, foreseeing potential pitfalls down the road. Currently he's tackling internet security, an imminent need in our world today. Feel free to check out some of his recent projects: 1. http://studentunityproject.com/ 2. https://www.give2gain.com/ 3. https://www.letsgothere.com/ 4. http://lifeonhold.aljazeera.com/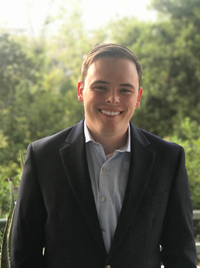 Hire Now
Freelance Centos developer in Los Angeles, United States
Let me help solve your toughest problems.
I pride myself on my ability to write solid, well documented and fully tested software. With the projects that I have worked on, my software has not only needed to hold up to use by its users, it has also needed to be able to withstand scrutiny in court. As a result, I take writing quality code very seriously. Over the last few years I have worked on creating a platform to revolutionize the way that investigators (of all kinds) explore unstructured data, primarily text documents. I did this by taking advantage of the latest technologies and techniques in information retrieval and natural language processing. I also created a simple yet powerful language that allows investigators to ask deeper questions of the data. The end result of all of that effort is a system that allowed a forensic ...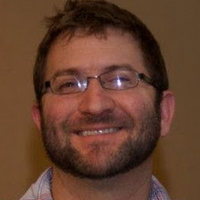 Hire Now
Freelance Centos developer in Columbus, United States
Full stack Ruby on Rails Developer and AWS Cloud Architect
I'm an expert problem solver. I've been developing production applications using Java, Ruby, and Javascript for almost 10 years, using frameworks like Rails, Spring, and Angular. I love solving software problems, building cloud architectures, and data science.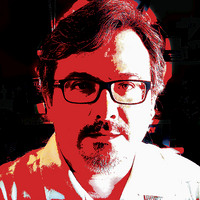 Hire Now
Freelance Centos developer in Norwalk, United States
Technologist with 20+ years of experience
With more than 20 years of experience working with heterogeneous computing systems, my experience is as broad as it is deep. I am a creative and analytical thinker just the same. My goal is to solve your issue as quickly and efficiently as possible and my reviews tell a tale that simply does not lie. I highly recommend you check them out for yourself. I love helping people and that is the main reason why I am here. I want to help you figure out that pressing problem that you just have not been able to figure out on your own. I am the guy other technical people call when they cannot figure out a problem. The harder the problem, the better. I always like me a great challenge. But I also wotk on run-of-the-mill server-not-responding, load-balancer-is-failing, running-out-of-EBS-volume...
Hire Now
Hire Now
Freelance Centos developer in Hackney, United Kingdom
Frontend developer since 2005, lead frontend dev for ChartBlocks.
Frontend developer based in London, working for a web agency and an online SaaS startup. My experience includes building websites for large financial institutions and creating the web app ChartBlocks.
Hire Now
Freelance Centos developer in Beirut, Lebanon
Full stack developer (web,mobile,internet of things)
senior system architect - nodejs jedi - internet of things (pebble watch - arduino - raspberry pi )- javascript addict
Hire Now
Freelance Centos developer in Ashburn, United States
I love to help learners build their skills!
Hey there! I have years of software engineering experience - not just coding, but automated testing, deployment, documentation, and the Agile workflow. I'm also well-versed in Linux administration. I'm a Python enthusiast and I'm very well grounded in object-oriented development. I want to build an open and diverse tech world which is welcoming to all people. Students, ask me about discounts! :)
Hire Now
Freelance Centos developer in Seattle, United States
Certified AWS Solutions Architect & PHP Developer
I am a programmer, sysadmin, and entrepreneur. I have 8+ years of programming experience with PHP. I also have experience with C#, Ruby, and a few other languages. I'm an AWS Certified Solutions Architect. Specialties: Programming, DevOps, Management
Hire Now
Freelance Centos developer in Hicksville, United States
Development and Operations Director
Global DevOps Community | http://devopschat.co Contact Details | http://jared.nyc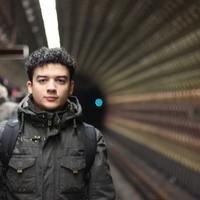 Hire Now
Freelance Centos developer in Tirana, Albania
DevOps Engineer, Automatic Systems & Development
I'm a system administrator working on automated systems in various languages. Currently supporting https://github.com/tuwid/GNU-Linux-OpsWiki
Hire Now
Freelance Centos developer in Mililani Town, United States
CTO at Charit.ee Inc.
I'm working on all sorts of interesting stuff. Process optimization, infrastructure automation, full stack development. Writing lots of JavaScript, both server and client side. Playing around with things like ReactJS. An aspiring vim user. Currently looking into things like Solr, Elastic Search, InfluxDB. Curious about functional languages, like Erlang, Haskell. I think that CSP is cool, but have not had time to read RnRS and CLHS yet. Scala, Go, and Rust look interesting to me. Would like to try myself with AWS or any other cloud. I run my own server infrastructure. Avid linux user since 2000. I attend all sorts of meetups in Greater Vancouver area, so catch me there. Started TA-ing recently with folks at Lighthouse Labs. Great vibes. I love teaching people everything I know.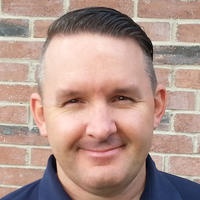 Hire Now
Freelance Centos developer in Garland, United States
Principal Software Engineer
Veteran software engineer with broad experience in automation, virtualization, various languages and platforms, performance analysis, etc. -- all the tools to get the job done. I've been programming since I was in the 7th grade, and 20 years professionally. I am self-taught, so I have a knack for staying up with current technology and quickly adapting. I understand architecture at a low level, and am passionate about well-designed, robust software. My automation background comes from being the primary developer on a very large server application with little resources to support it, so, every task that could be automated, had to be. Ruby has been my automation language of choice, though I anticipate Go replacing it where performance is concerned. I like solving problems big and small, so,...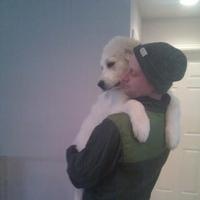 Hire Now
Freelance Centos developer in Amarillo, United States
Expert Devops and Systems Admin with extensive Linux, AWS and Digital Ocean eperience.
As a DevOps consultant my primary focus is to provide effective and graceful solutions to complex problems not solved using traditional methods. This often results in weeks of planning and research or, in other scenarios, on-the-fly fixes to prevent a major outage or simply get a project or team back on track. As someone with a diverse development background (PHP, Ruby on Rails) I have a unique perspective within that context which allows me to assist the development team plan, grow and work as a much more cohesive unit from an outside perspective.
Are You a
Centos
Developer?
Get paid while making an impact. Become a Codementor for the next wave of makers.
Apply Now