Find a mentor

Web Programming

Mobile App Programming

Programming Languages

Data Science /Engineering

Database /Operations

Others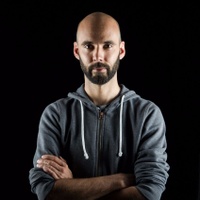 Christian Eichelmann
Full Metal Ops guy with coding affinity, practising and evangelizing hate driven development.
Mainly experienced in system engineering and IT architecture I became a Python evangelist over time and created some great software projects with my colleagues over the years and over many companies. I have very high-quality standards for myself and only sleep well when I know that I have done my best. And I usually sleep like a baby. Since DevOps and Infrastructure as Code, developers need more and more operation skills and vice versa. Feeling at home in both areas I can also contribute to both, especially with my experience in setting up company-wide continuous deployment pipelines.
Fully scalabe system monitoring / performance graphing
- Development of a fully scalable open source based monitoring system - Based on InfluxDB as backend - Metric collection via Telegraf / Prometheus - Metric dashboards via Grafana - Alerting via Kapacitor / Alerta - Custom Adapter / Plugins in Python
2016
Client: Daimler TSS GmbH
Petabyte scale Ceph storage cluster
Design and build a distributed storage cluster - Build an Open Source ceph dashboard - Choose storage and networking hardware - Implement automatic deplyoment of all cluster components via Puppet - Write custom tools/dashboards for monitoring - Create in-depth technical documentation
2014
Client: 1und1 Internet AG
REST API for Nagios/Icinga configuration
Development of a full-featured REST API for configuring Nagios - Design und Development of a RESTful API in Python/Flask - Userinput validation / Intelligent error handling - Self describing interface
2012
Client: 1und1 Internet AG
OpenSource Metric Based Monitoring
I decided to share my current experience with monitoring volatile infrastructures. Or, in other words, monitoring in a constantly changing environment, where nodes and container can appear and disappear anytime.