Cedric Poilly
Web Frontend Developer | Mentor | Speaker
Average Rating
5.0
(62 ratings)
Mar 2018
Cedric is one of the best mentors I've worked with. He explains things to you and makes sure you understand them so you can learn how to fix issues in the future. Kudos!
Cedric is great! Very thorough and helpful. Kudos!
Loved working with Cedric on my Vue.js render functions.
Feb 2018
Cedric is great! Very helpful and knowledgable of JS!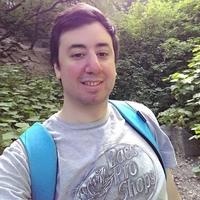 Jan 2018
Dec 2017
I have received mentorship from Cedric (twice) for some Angular4/5 work. He is proficient in his job, professional, works systematically, and gives productivity hints when appropriate. I can definitely recommend him.
Oct 2017
Sep 2017