Find a mentor

Web Programming

Mobile App Programming

Programming Languages

Data Science /Engineering

Database /Operations

Others
Pankaj Kumar
Open Source Software Developer
This project was done to manage transfer of voucher codes among the company, wholesaler, distributor, retailer and customer.
2017
Client: http://ultriico.com/
Github repositories
hello-github
My first repository with github
Composer: PHP Dependency Management
Understanding composer use in a custom PHP project
One of the best website for online classes
Coviu.com is an excellent website for online classes having both cloud and non cloud clients for all operating systems. Students interested in attending online classes can join classes as a guest...
VIEW MORE POSTS
Average Rating
5.0
(11 ratings)
great mentor, custom Google sheet integration with DataTables
made a custom swiftmailer script for my php form, spent time after completing the job to make it bespoke to work on my restricted server
completed custom excel export in php form with custom format, very helpful after completing the job as well
great mentor, got a custom form with csv exports done
Fixed a bug for my form instantly
Excellent work yet again. thank you for spending more time on this custom php form. I appericate how you tried all 3 different methods of PHP, FTP and using a database, wouldn't have found this solution anywhere else, will be in touch again for future projects
Thank you for spending extra time on the custom php/ftp form project you are an excellent programmer
Was a pleasure to work with Pankaj, he is very knowledgeable and friendly and fixed my coding issues with no problem!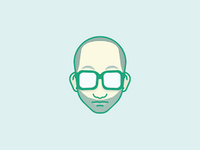 Fast turnaround and clean and functioning code.
Good work, well explained and efficient in every sense.
VIEW MORE REVIEWS