Not looking for Catalyst Developers? Find other types of developers:
Hire Now
Freelance Catalyst developer in Albuquerque, United States
Business Catalyst Expert
I am the founder of AID+BC, a leading Business

Catalyst

Partner and Developer. We can help you develop dynamic websites using Business Catalyst. We can also help you develop apps for the Business

Catalyst

Open Platform. Check out BackupBC.com for more details on one of our apps.
Hire Now
Freelance Catalyst developer in Greenwell Springs, United States
Front-End Web Developer specializing in performance and browser compatability
Front-End Web Developer with strong knowledge of browser compatibility testing/fixing & page load performance & optimization. I'm also available to cut up sites (PSD to HTML) into Content Management Systems (CMS). The CMS platforms I have the most experience using and developing for are Adobe Business Catalyst, ExpressionEngine and Shopify.
Hire Now
Freelance Catalyst developer in Erie, United States
Mentor, Leader and Catalyst
I provide mentoring, training and leading services to small companies and start-ups around the country as well as providing business advice and acting as a

catalyst

specializing in solving problems that no one else can. I am an expert if a variety of languages, frameworks and services. Ask me anything.
Hire Now
Freelance Catalyst developer in Palermo, Italy
Cofondatore presso Vis A Vis
Branding, Digital Marketing Expert, Network Strategies, Adobe Business

Catalyst

Premium Partner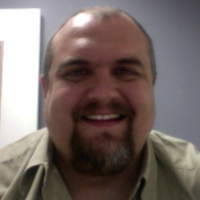 Hire Now
Freelance Catalyst developer in Mokopane, South Africa
Professional IT Technologist & Executive | Software Development | Mobile App Development | IT Strategy | Hosting |
I've been developing and programming forever. It is what I do. I *love* helping people. I know many languages and methods. I've implemented many different things and I can usually find solutions to issues in a heartbeat. Let me help you , you will be glad you did.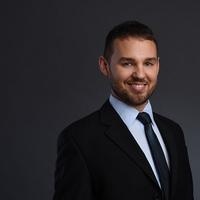 Hire Now
Freelance Catalyst developer in Montreal, Canada
I have been a Perl developer since 1998. Still going strong. An author of several CPAN modules and a contributor to large projects, such as DBIx::Class and Catalyst.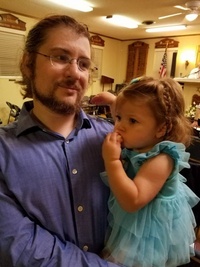 Hire Now
Freelance Catalyst developer in Orlando, United States
19 years in LAMP land, emphasis on refactoring and deep debugging
I am a full stack LAMP dev with 19 years experience. I have spent most of my career in refactoring large legacy code bases into well structured, extensible and test covered codebases. I take procedural php4 spaghetti code and form it into microservice, framework'd OOP applications which are tested and testable with minimal downtime. I have extensive experience in mentoring and teaching as well. My passion has always been in teaching and mentoring. I also LOVE refactoring and maintenance which I consider the "dark arts" of development because they are rarely given much as much attention. as they deserve.
Hire Now
Freelance Catalyst developer in Bucharest, Romania
Elixir/Phoenix Developer
Experienced Web Developer with a demonstrated history of working in the internet industry. Skilled in Elixir, Perl, PHP, Linux, Microservices. Strong engineering professional with a Bachelor of Science (BSc) focused in Computer Science from Alexandru Ioan Cuza University.
Hire Now
Freelance Catalyst developer in Camden, United Kingdom
Full Stack Developer with a passion
Hi! I'm Errietta and I'm a full-stack developer. I have experience in HTML, JavaScript,(including angular and node) Perl, and PHP. I've worked for multiple companies, in both front-end and back-end roles, and I have also done freelance development work for different projects, including mobile apps, websites, and back-ends. I have great reviews, and I have them for a reason!
Hire Now
Freelance Catalyst developer in Hyderabad, India
I am having 9 years of Perl expertise, web development/Scripting/E-Commerce projects with Perl. I have good experience OO Perl, Perl Catalyst, dbix-class,template toolkit, oracle/mysql/postgresql etc.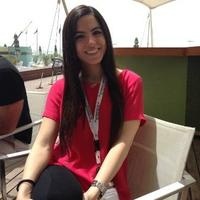 Hire Now
Freelance Catalyst developer in Ashburn, United States
UX/UI Designer with more than 4 years of experience
I have a BA in graphic design from the American University of Beirut. I've been working for over 4 years on user-centered design projects that combine great UI & UX in order to deliver unique experiences to customers. I am driven by the user-centered design philosophy, which allows me to create modern & clean design solutions to the needs and wants of customers. I am very passionate about design and technology. This led me to co-found a technology-based startup where I now lead the creative sector of the company.
Hire Now
Freelance Catalyst developer in Liberty Lake, United States
Free and Open Source Citizen
I have been contributing to FOSS projects for over 15 years and mentored students in Google Summer of Code and Google Code-In for many years. I enjoy fixing a good bug and righting tests to prevent it from happening, too!
Are You a
Catalyst
Developer?
Get paid while making an impact. Become a Codementor for the next wave of makers.
Apply Now