Find a mentor

Web Programming

Mobile App Programming

Programming Languages

Data Science /Engineering

Database /Operations

Others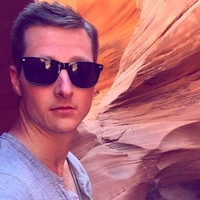 Carson Gibbons
Co-Founder of Cosmic JS https://cosmicjs.com/carsongibbons
Deploy a React Native Cross-Platform Blog in 3 Steps
I demonstrate deploying a Cross-Platform Blog built on React Native for iOS and Android, Node.js for the web application.
Build a CMS-Powered Browser App in 2 Minutes
In this short tutorial I'll show you how easy it is to add a CMS to a simple browser app using the Cosmic JS API. It will literally take you 2 minutes to build.
Deploy a Simple React Blog in 3 Steps
In this blog I will demonstrate deploying a Simple React Blog in 3 steps. This blog is built using React, Next.js and GraphQL to create a Universal React website. It connects to the Cosmic JS API via GraphQL.
VIEW MORE POSTS