Find a mentor

Web Programming

Mobile App Programming

Programming Languages

Data Science /Engineering

Database /Operations

Others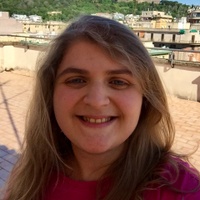 iOS Developer. I launched 4 iOS apps, building everything from backend to frontend and gaining more than 200,000 users.
Average Rating
4.9
(30 ratings)
Feb 2018
she copies others work and makes it seem like her own
she solved my github issue with no problem at all
I hired Carlotta as a freelancer to modify a script on TradeView and after explaining the work that I needed done, she immediately provided a direct solution and completed the work in a matter of minutes. I really appreciate her dedication and hard work in ensuring that my request was completed as prescribed. Thank you so much Carlotta for your help and professionalism!
Understood the underlying process behind the code. Able to quickly find the answers. Gave some great pointers. I'd recommend her.
Carlotta did a simple freelance job for me. She was very helpful as I know nothing about coding.
Carlotta is thorough and eager to help. She's very professional, hope to work with her again in the future.
Jan 2018
Amazing! I would and will definitely work with Carlotta again!
Carlotta gave us her great expertise on Unity / Firebase / IOS compilation, and resolved our painfull issue seemlessly. Her communication skills and dedication is remarquable, @ Navadra we are extremely greatful and are looking forward to have other problems :)
Great mentor, picked up the project really quick and found the problem.
Dec 2017
I provided a couple PowerPoint charts of what I was looking for, and Carlotta knew exactly what I was asking her help for. The 20 minute conversation was very helpful.
Carlotta is a rock star! She knows how to teach, and build great ideas out on the fly!
Knows Github well. Easy to work with.
Carlotta is great! Takes her time to understand the topics the customer wants to learn, great personal and technical skills!