Find a mentor

Web Programming

Mobile App Programming

Programming Languages

Data Science /Engineering

Database /Operations

Others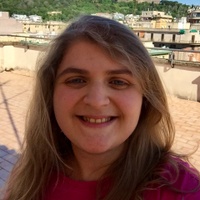 Carlotta T.
iOS Developer. I launched 4 iOS apps, building everything from backend to frontend and gaining more than 200,000 users.
Understanding the basics of Express.js by eating at a restaurant
If you are trying to learn the basics of Node.js, this guide to Express.js will help you set up for first app.
How to build a realtime table using Swift
In this article, you will see how you can use iOS and Pusher to create a table that is updated across all your devices in realtime.
How I went from programming with a Nokia feature phone to working for an MIT Startup
In 2012, I was just a village boy from Nigeria who had nothing but a dream and a Nokia feature (J2ME) phone. Today, I'm a 19 year old Android developer who has worked on over 50 apps and currently...
How to build a realtime chart in iOS
In this article, we will explore how to create a simple realtime chart in iOS. The chart will receive data and update in realtime to the screens of everyone currently logged into your application. We will assume this is a chart that monitors how many visitors are using a website.
Autoresizing Masks and You
You're laying out a view in code and you know that you need to set "translatesAutoresizingMaskIntoConstraints = false". But why?
Here's How You, as a Developer, Can Achieve 100% of Your Yearly Goals
A New Year always brings with it a couple of recurring events. There's the New Year's Eve where people party hard get wasted. We all know we've pulled off a couple of #YOLO and #LiveLikeTheresNoTomorrow here and there on social media.
40 Side Project Ideas for Software Engineers
The most exciting side projects a soft engineer could pursue.
Typed Notification - iOS
Dealing with NotificationCenter is daily task for all iOS developers. Either it's a system notification such as KeyboardShow/KeyboardHide or CustomNotification to post some information app wide, we…