Freelance Camera Developers Available for Hire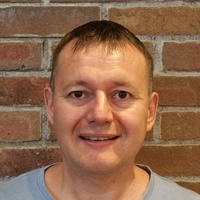 Hire Now
Freelance Camera developer in Tokyo, Japan
Providing quality value packed android support.
Hi I'm Nigel the creater of the popular youtube channel https://www.youtube.com/channel/UC4jh7YBBb0UnPIef2NOSJhQ I'm passionate about mobile development with android in particular. And enjoy working and helping out people with services ranging from mentoring and training for beginners to app debugging, code reviews and performance optimisations for the more experienced developer. You can check out more of my work here https://www.nigeapptuts.com and then contact me, I'm always happy to help out.
Hire Now
Freelance Camera developer in Palm Beach Gardens, United States
In my 7th year as a full-time developer for The PGA of America. I specialize in ColdFusion and SQL Server. Love creating innovative user experiences. Experienced with jQuery, HTML5, CSS3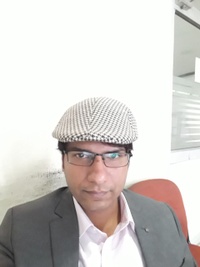 Hire Now
Freelance Camera developer in Mohali, India
Mobile Application Developer
I am a computer professional for more than 10 years and working on mobile application development in android and ios platforms for the past three years.
Hire Now
Freelance Camera developer in Toronto, Canada
Android, iOS, objective-C, swift :)
Hi, I'm Brad! I'm an iOS and Android consultant by day and an enthusiastic programmer by night. I pride myself on being highly analytical, detail oriented and an exceptional problem solver. I love working with people and believe I am an exceptional collaborator and communicator!
Hire Now
Freelance Camera developer in Athens, Greece
iOS developer
I have created over 60 iOS apps, some of them also awarded in UK and Greece. I usually work with JSON APIs and also very challenging UIs that need a lot of custom controls. Have implemeted apps using frameworks for bluetooth, contacts, camera, video edit/encoding, image edit, CoreData, push notifications, location service, messaging, share to social media, stream of audio and others. I also have and support lots of open source GitHub and CocoaPods projects. I am a fun of C,C++ and arduino, too.
Hire Now
Freelance Camera developer in Minsk, Belarus
Android Expert
Hi, 6+ Years of Android, 7 Years of development. I would be happy to help you.
Hire Now
Freelance Camera developer in Denver, United States
Mobile Developer
I am an experienced software developer with over 6 years of software development experience in small and large teams, working remote and on site. I have also had remote contractor experience. I have spent the last 3 years of my career developing mobile apps.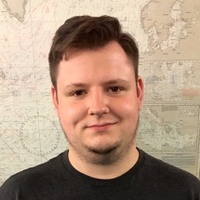 Hire Now
Freelance Camera developer in Fredericksburg, United States
Senior Software Engineer at Dorsata, inc.
I have been developing for the past 8 years, primarily in JavaScript. Working with multiple start-ups and co-founding my own, I've had to wear multiple hats. Wether it be building and maintaining web architecture or conceptualizing and publishing mobile apps, I've done it all.
Hire Now
Freelance Camera developer in Ixtapaluca, Mexico
Android hacker with 9 Android apps. Consultant at Google.
Hi! My name is Enrique and I started programming at 7, and since then, I fell in love with tech. I've been baking Android apps since 2009, and in 2010 created the biggest Android developers community in LATAM.
Hire Now
Freelance Camera developer in Oakland, United States
Full time Android developer with over 8 years of Java experience
UC Berkeley Computer Science graduate. Currently building the Android app for VSCO Cam (10million+ downloads). Before that worked with Java frameworks for about 3 years. And way before that interned at Dreamworks Animation for a bit. Taught beginning Android courses and also mentor aspiring software engineers.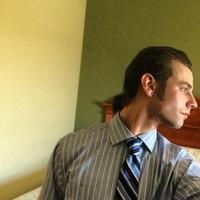 Hire Now
Freelance Camera developer in Ashburn, United States
Full Stack Web & Mobile Software Programmer, Consultant
I've been programming, developing, & exploring multiple facets of the web since '97. From HTML/CSS/JS to Visual Basic, PHP, and Objective-C, I've been around and back again. I'm currently focused on full stack web & mobile development, ideally building projects from the ground up and seeing them through to market. I'm seeking business opportunities for small start-ups or large companies on a passionate team with room for growth, creating a future one amazing service at a time. Specialties: Ruby (1.8.x - 2.x), Rails (2.3.x - 4.x), iOS, RubyMotion, PhoneGap, Drupal, Wordpress, PHP, Apache, HTML/HTML5, CSS/CSS3, Javascript, jQuery, JSON, AJAX, EmberJS, AngularJS, NodeJS, BackboneJS, CoffeeScript, Bootstrap, SASS, XHTML, XML, HAML, ERB, SCSS, RSS, MySQL, PostgreSQL, MongoDB, SQLite, Amazon ...
Hire Now
Freelance Camera developer in Ashburn, United States
Lead iOS Developer with 12+ years of Mobile Development.
Over 12+ years of experience in System Analysis, Product Development,Design, Development and Implementation of various Android, iPhone, Mobile web and Client/Server applications. Over 8+ years of mobile application design and development for different mobile platforms Android, iPhone, Windows Mobile, Pocket PC, HTML5, WAP, XHTML, WML Mobile Application architect, worked on projects in Banking, Retail, Telecommunications, Social Networking, Media, Finance and Automobile Trading Industries. Working knowledge of all phases of Software Design Lifecycle (SDLC) management and implementation. Specialties: Mobile application design and development Android application design and development iOS application design and development Push Notification framework Product design...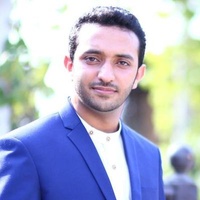 Hire Now
Freelance Camera developer in Lahore, Pakistan
Full-Stack Cloud Developer
I have 5 years of freelancing experience and 2.5 years of corporate job experience buliding web applications in cloud. using AWS, Laravel and many other tools. also built

camera

streaming platform for live and vod streaming. I am a full stack developer so I can handle both frontend and backend. write clean, manageable code. I am your guy for anything web related within budget and on time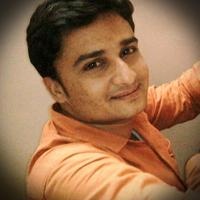 Hire Now
Freelance Camera developer in Jalalpur, India
Android developer having 5+ years of experience
I have worked on various mobile platforms with Excellency. I have more than 5 years of experience. My Area of skills are for iphone/ipad/Android development. I have worked on application of different types, and working with various web services and databases has always been great experience. Android Skills: Advanced UI Design , SQLlite, Google Map Api1, Api2, Api3, In App Billing, Facebook Api, Twitter API, Json, QR Code, Background Service, GPS Service, Bluetooth Integration, Admob, Push Notification, FTP Server API, Photo Gallery, RSS Feed Reader, Eclipse, Android studio etc I promise following things. - Respond as quickly as possible. - Will keep deadline and high quality delivery. - Profitable business with you. - Bug free warranty. Thanks!
Hire Now
Freelance Camera developer in Bengaluru, India
Founder, Android developer at AppyWare
Founder at AppyWare | Android app-games dev | Interaction designer | Speaker at @GDGND
Are You a
Camera
Developer?
Get paid while making an impact. Become a Codementor for the next wave of makers.
Apply Now