Not looking for Callback Developers? Find other types of developers:
View Profile
Freelance Callback developer in Toronto, Canada
Full-stack Freelance Developer
I'm a full-stack web developer who's been working in the industry for over 10 years. I'm a true polyglot developer, having lead/architectural experience with a wide variety of tech stacks, from Python/Django, Ruby on Rails, Node (express.js/koa) on the backend, to Angular.js, React and Ember.js on the frontend. I spent 7 years in the animation industry as a Web Software Architect, building internal applications to help studios manage their production pipelines. Since leaving that industry, I've been consulting mostly with start-ups to help turn their MVP into a solid foundation and scale their tech to a fully fleshed out product. I also spent 6 months as an Instructor at a code school called Bitmaker and absolutely loved the experience. I love sharing my experience with others. Feel free...
View Profile
Freelance Callback developer in Plymouth, United States
Software Architect and Entrepreneur.
More than twenty years of full-time, hands-on experience in software development and architecture Seven years of full-time, hands-on experience with XP/Agile/SCRUM software development methodologies Proven track record of envisioning tactical solutions that balance technical quality with delivering functionality on aggressive timelines Expert implementation of computer-adaptive scoring and selection Frequently selected by upper management to lead and implement business-critical initiatives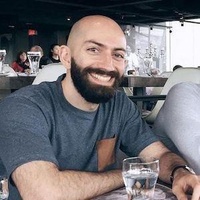 View Profile
Freelance Callback developer in Verdun, Canada
Co Founder at DecodeMTL
I am a full-stack web developer and educator from Montreal, Canada with over ten years of experience. I have worked for startups, agencies, and large companies. I co-founded and am currently teaching at DecodeMTL, a full-stack JavaScript Web Development bootcamp in Montreal, Canada. I am also an instructor and mentor at the local Ladies Learning Code chapter, and sometimes do mentoring at HackHands. I love teaching more than anything and I am motivated by seeing my students succeed :)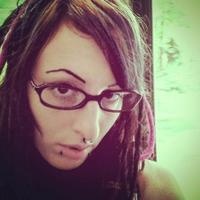 View Profile
Freelance Callback developer in Vancouver, Canada
[ professional dev mentor, UX/UI enthusiast, full-stack developer ]
Greetings! I work as a professional mentor as a web dev bootcamp in Vancouver, BC called Lighthouse Labs, where I teach students about programming, web development, problem solving, UX/UI and anything else they need help with, one-on-one, in groups, and remotely. I also conduct practice tech interviews with the students - ensuring they are prepared for the kind of questions and format they might expect from a real tech interview, perform code and UX/UI reviews, evaluate projects and actively contribute to the curriculum. I've received praise from students, instructors, administrative staff and fellow mentors for my friendly and helpful demeanour, patience with students of all levels, ability to break concepts down to a level as basic as an individual student needs, tendency to commiserate ...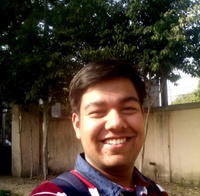 View Profile
Freelance Callback developer in New Delhi, India
Node/JS Developer, Hacker & Consultant
I believe that there is no independent knowledge, hence I like to talk on myriad of subjects, besides programming. :) I can assist you with - Web Applications ( Front End / Back End ) - Deployment Life Cycles ( CI, Testing) - Software Development - Code Optimization - Algorithms & Data Structures. - Automation with IoT - Code Maintainenance & Versioning ( Git ) I love hackathons and have been to plenty of them, also won some of them . Currently, I am a Code & Robotics Instructor at DSSM Techno Dynamics. I like to tinker & experiment with different technologies from time to time & I am also a bookworm!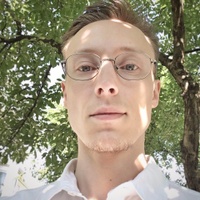 View Profile
Freelance Callback developer in Naperville, United States
Puts the thinking cap on.
It takes a balance many skills to build a technology for a startup. I have created many small and several large products, including REST API's, web apps and mobile apps. I have come to realize that thinking of tests first yields simpler and more resilient architectures that can withstand significant changes. A changeable code is a must in the fast-paced startup world, and that is why I am also an advocate for statically typed languages.
View Profile
Freelance Callback developer in Turku, Finland
Software Engineer at Truppr
I munch on code for breakfast, lunch and dinner. Scala, JavaScript and iOS enthusiast. Lover of God and Family. Love cars; bad dancer.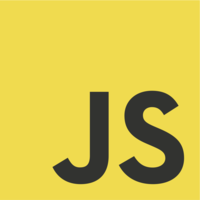 View Profile
Freelance Callback developer in Lagos, Nigeria
Happy Developer
I started programming in 2011 with Java, did some projects with the Swing GUI library and others. I am a person who believes in patterns, if you teach me something, I ask why it works this way and not another way, from that I observe patterns and apply it to other parts of my life. I'm more of a practical person than theoretical. I'm not a man of many words, I prefer to do than to say.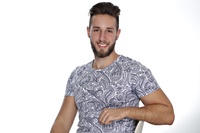 View Profile
Freelance Callback developer in Belgrade, Serbia
Software Engineer at Symphony
Hello, my name is Aleksandar and I am programming now for more than 7 years. I have a strong algorithmic and mathematical background, competed through all high school and won several awards, including 1st award at Nationals in informatics, several international super-competitions, in which i came out as a finalist, etc I have expertise in various area of programming including: C, C++, Pascal, JAVA (Done for algorithms and making smaller applications),Javascript, React.Js + Redux (Frontend), Html/Css, Familiar with PHP and Laravel. I am currently a student at College of Computer Science in Belgrade, but am also working in as a full-time software engeneer in one of the strongest companies in country, mostly doing start-ups for San Francisco. Currently working on frontend, but am a full stac...
View Profile
Freelance Callback developer in Lake Peekskill, United States
Full Stack Engineer focusing on Node.js, React, AngularJS, BackBoneJS, Javascript, LESS, SASS, Grunt, Webpack, PHP, Java, WebGL
I have over 15 years of development experience for the top names in all the major industries. I love to teach and talk about technology, and I have extensive mentoring experience. I'm friendly and open, and I make an effort to explain topics carefully. I've worked as developer for about 15 years now, and I have a full understanding of all aspects of development (server side, client side, and mobile). I graduated Magna Cum Laude from Vassar College with a degree in computer science in which I received departmental honors. I've worked for many clients in New York including, Nike, IBM, Pfizer, MTV, Chanel, Verizon, Goldman Sachs, Nestle, AARP, and BAM. I've worked with companies in pretty much all of the major industries applicable to development, and I have a deep understanding of the d...
View Profile
Freelance Callback developer in Bhopal, India
! love coding && debugging;
I love programming. Taking deep understanding of the problem as per the requirement and solving it as requested.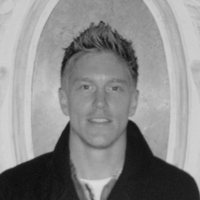 View Profile
Freelance Callback developer in New York, United States
Learn HTML5, CSS3, and JavaScript the right way
Hi, my name is William, and I am a front-end engineer with three years experience. I know that teaching yourself how to program can be a difficult, and sometimes incredibly frustrating. When you have a mentor you'll noticed that the learning experience becomes a little easier and certainly more enjoyable. More than that, the knowledge begins to stick as you and your mentor work through problem solutions together. If you are new to programming, or maybe trying to move beyond the basics, then I can help. I really love to program, and equally as much to teach. You can learn to code, and I can help.
View Profile
Freelance Callback developer in Palestine, United States
Sr. Software Engineer, Mobile Strategist, CEO
A results-driven engineer with demonstrated success in the design, development and deployment of large-scale enterprise applications for the financial, energy(Oil and Gas), and airline industries. Specialties: • Comprehensive knowledge of software design and implementations • Strong background using OOD/OOP methodology • Extensive experience in user support and training. • Skills in a number of programming languages, tools and technologies. • Real experiences in a large distributed database system maintenance. • Experience in design and implementation of e-commerce and web-based applications. • Objective-C/C/C++/Java/C#/VB.Net • Successful leader with a passion for building and motivating innovative teams • Driven, success-oriented, flexible performer who can juggle multiple and changin...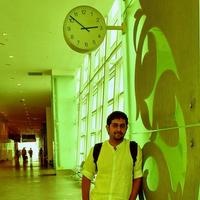 View Profile
Freelance Callback developer in Ashburn, United States
Software Developer for past 3+ years, still counting
Hi, I am a software developer with experience in large scale applications. Expertise include on building end to end application (front end and backend). Love to share my knowledge with others and believer of mutual learning.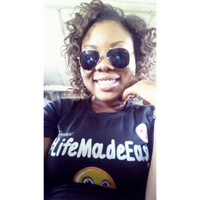 View Profile
Freelance Callback developer in Lagos, Nigeria
Javascript ninja that loves to solve problems. Whether it is a new app coming to life or a buggy buy....we can solve it. Conscious about best practices and clean code.
I am a full stack developer building apps on a fast paced team. A Test Driven Development addict and outcome oriented.
Are You a
Callback
Developer?
Get paid while making an impact. Become a Codementor for the next wave of makers.
Apply Now