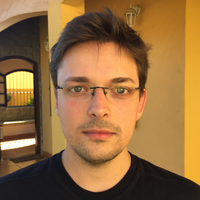 Caio Mello
I'm a very enthusiastic iOS developer. I care a lot about the quality of everything I do.
$20.00
For every 15 minutes
I'm an iOS engineer with over 5 years of experience working on user-facing products, some of which have reached the top of their category on the App Store and have tens of thousands of daily users. I started writing Swift on day one at WWDC and never stopped since.