Not looking for Cache Developers? Find other types of developers:
View Profile
Freelance Cache developer in Hyderabad, India
Memcache, ElasticSearch, xtreme Scale caching, ehcache
View Profile
Freelance Cache developer in Eton Wick, United Kingdom
Full stack developer with a focus on javascript based stacks.
I am a full stack software engineer and entrepreneur with between 1 and 10 years professional experience working with the technologies listed. Current focus lies in the development of IoT and cross-platform (web,dektop,mobile,IoT) solutions. My areas of expertise are the general syntax and usage of languages. Effective, correct and appropriate use of software design patterns. Defining algorithms. Handling (possibly large) amounts of data effectively and presenting results to the end-user in a clear and timely manner. Designing and managing the infrastructure to drive these results. Working with stakeholders to design, budget, and plan software development projects and their architecture, turning business objectives into measurable goals. Planning for and scaling with growth. Troubleshoot...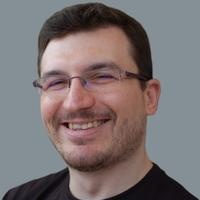 View Profile
Freelance Cache developer in Genoa, Italy
Expert HTML, CSS, Javascript, jQuery, PHP and Wordpress teacher and developer
Hi there! My name is Matteo and I have spent the better part of the last decade as a front-end web developer for web agencies. I am expert in the use of HTML, CSS, Javascript, jQuery, PHP and SQL to create front-ends, specially when they come in the form of Wordpress themes. I also have a huge passion for teaching and learning. I have spent a significant amout of time teaching computer science students topics ranging from the basics of programming to niche web development frameworks. If you're looking for someone to help you with a web development project, or just someone who will help you write computer programs, drop me a line and I'll be glad to help you!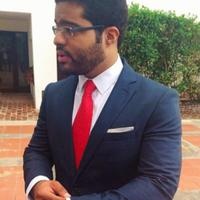 View Profile
Freelance Cache developer in Miami, United States
Friendly WordPress expert, 7+ years of experience
I breath Wordpress. I've been developing with it for the last 7 years, mainly in theme development but also working with plugins, integrations with internal systems and more recently custom REST APIs integrations.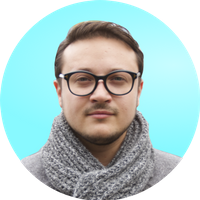 View Profile
Freelance Cache developer in Kiev, Ukraine
UX/Product Designer & UI Developer with 10+XP
Im expert UI/UX developer and designer with 9 years experience in design and 4 years in development. I'll be glad to help you with ui/ux for mobile and web apps. Also im professional coder.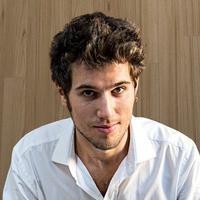 View Profile
Freelance Cache developer in Florence, Italy
12+ years Expert in PHP, MySQL, HTML, CSS and Wordpress
I work as full stack developer creating websites and complex web applications. I have more than 12 years of experience and I'm in love with PHP, CakePHP and MySql, I also have strong skills on the front side with HTML5/CSS3/Js/jQuery and in unix server setup. Technology and problem solving are the two things that always fascinated me. I like to analyze and find the most simple, elegant and performing solution. I really love helping people pass over their frustrating blocks and let them concentrate on the great work they are doing, getting rid of headaches.
View Profile
Freelance Cache developer in Marquette, United States
Emergency support specialist, cloud consultant, lifetime coder, Linux ninja, security guru, developer-operations liasion, systems administrator. Often called 'rockstar', 'unicorn', 'hero', 'savior', 'recluse'; seldom called on the phone.
I put out cyber fires over donuts and camp fires. Polyphasic sleeper serving all timezones! Provider of live-help in real-time via video conference for technologies I have mastered and problems no one else can solve. Writer of re-brandable content management systems (every app has content, does it not?), re-usable apps & APIs, member of Mensa & Intertel, slayer of salmon. Human languages for fun, programming languages for breakfast. I left Detroit in the Dot-Com era to live deep in the north woods, I wear camo every day and kill my own food when I have to. I solve my own problems with grace and efficiency. I'll be happy to solve yours! My three most valuable skills: * Problem solving * Anticipation (of variables and user expectations) * Machine logic These skills, when applied t...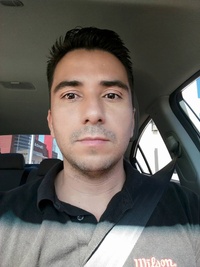 View Profile
Freelance Cache developer in Mexico City, Mexico
Lead PHP Programmer at Internet Brands
More than fourteen years of experience working with LAMP technologies using PHP. Seven years working based on OOP and MVC architecture on Centos / Redhat / Ubuntu / Windows. I also teach topics related with programming in a university in my city.
View Profile
Freelance Cache developer in Hoxton, United Kingdom
Full-stack JavaScript developer & teacher who builds delightful, high-performance tools, products, and games.
I'm a full-stack developer who specialises in creating delightful, high-performance web applications with React and Node.js. I have 5 years experience building apps, games and tools for the web, working with a wide range of technologies. I've been teaching & facilitating as long as I've been coding. I've run courses on web programming for beginners, taught business executives to build their own IoT devices, and introduced 7-year-olds to game design. As well as teaching and programming, I've also run my own startup - we were built a game that teaches children how to code. I know exactly how important it is to test ideas, rapidly iterate, prototype to build a truly delightful piece of software.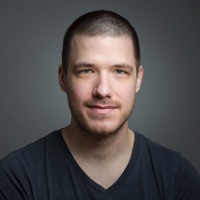 View Profile
Freelance Cache developer in Zagreb, Croatia
Javascript Front End Developer, UX Designer, Consultant
I am a development and UX design expert who helps companies build complex custom-made web applications by focusing on a single project at a time, having an agile proactive approach, and building software with business goals in mind. Through my boutique consultancy — codetree.co I work with established companies and passionate entrepreneurs to help them map out, design, and deliver their most important projects on time. Things I value: - Effective communication that keeps everyone informed and on the same page - Delivering weekly measurable results by showcasing working and improved software - Simple and transparent relationships in which everyone can speak truthfully Reach out and let's discuss your current challenges and future plans. At that point we will have a better idea as to whe...
View Profile
Freelance Cache developer in Podolsze, Poland
product oriented software engineer
Specialize in creating API, scalable systems and web applications. Mostly working with Node.js, Elasticsearch, MongoDB and Redis. Fan of lean methodology, fast prototyping and startups.
View Profile
Freelance Cache developer in Los Angeles, United States
Product and Technology Leader, Core Developer
Technology leader, specializing in product design and strategy, end-to-end development, data-driven decision making and rapid innovation. Passionate about human-centered design, open source, lightweight and portable tools and platforms, and attempting to think outside the medium. Less is more, subtraction is better, turn down the noise. "Better to be a jack of all trades than a master of one (you will see more possibility then, you will be an empathetic leader to the experts, and you will be a more interesting person)." - career lessons from David Kelly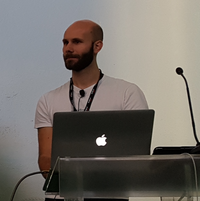 View Profile
Freelance Cache developer in Hoofddorp, Netherlands
Senior javascript developer always looking for new challenges.
I am a passionate developer in love with the web and all the technologies around it. In 2006 I started creating web applications, first as a full-stack developer and gradually moving more towards the front-end. What really attracts me: - Performance: find the best implementation to make all the webpage flow nicely on any screen size, the target is 60fps content. - Technical challenges: represent huge amount of data in a comprehensive, user friendly way. Experiment and create proofs of concept with cut-edge technologies. - Attention to detail: come up with something new, design and code it with pixel perfection. - Inspiring people from who learn new things. What I offer as a mentor: - You understand what / how and why we write the code. - A passionate developer who loves elegant solution...
View Profile
Freelance Cache developer in Renton, United States
Software Engineer
Hey all, I believe in distilling problems to understand a root cause, then work from first principles to collaborate on a solution. I'm passionate about building the right systems with good practices, from designing a maintainable architecture down to the comprehensive test suites. I'm excel in building large transactional systems, coding, and debugging. Though I've worked the full-stack (not mobile), I focus on backend and system components.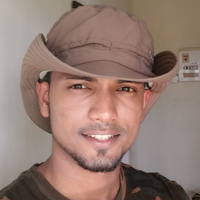 View Profile
Freelance Cache developer in Ahmedabad, India
If I pinged you, I can help you! Cloud + ML at Microsoft!
I work at Microsoft Azure Infrastructure Management (AIM India). My day to day work involve applied data science, statistics, cloud services, distributed systems, hybrid network scenarios and UI/UX. I have worked (atleast one project) on technologies which involve: Mobile development (Android, IOS), Web (frontend, backend with php, python, node.js, asp.net), Augmented Reality (Hololens), IOT (Arduino, BeagleBoard, Windows IOT Core), Windows app (UWP, WPF, WFA), Chrome/Mozilla Extensions, jQuery libraries, Apache Modules and php libraries (infosec).
Are You a
Cache
Developer?
Get paid while making an impact. Become a Codementor for the next wave of makers.
Apply Now