Not looking for C c++ Developers? Find other types of developers: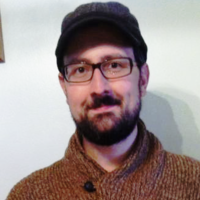 View Profile
Freelance C c++ developer in New York, United States
Nearsighted Visionary
I've been actively programming in C++ ever since Turbo C++ in the early 90s. I specialize in real-time C++ applications, such as real time rendering, game engines, virtual reality, etc. Also, high performance trading algorithms for the financial services industry.
View Profile
Freelance C c++ developer in Albion, United States
Expert software developer
I've been writing C and C++ since 1992 and have taken my C++ to a very high level. I've built countless server apps and libraries in C and C++. I'm especially good at concurrency, I/O and optimization. I also use C++ and Objective-C++ extensively in one of my own iOS apps (an audio player).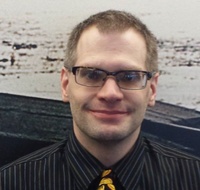 View Profile
Freelance C c++ developer in Naperville, United States
Highly motivated developer and DevOps
Extensive experience programming with C since 1985. Work with resolving issues with existing code and build processes as well as new development. Experience creating and maintaining drivers, multi user chat systems, websites, and much more. Majority of experience is on the Unix platform but have done development and troubleshooting on Windows and Macs as well.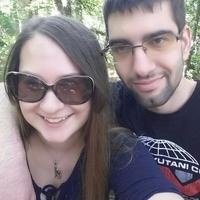 View Profile
Freelance C c++ developer in Lake Oswego, United States
Professional Computer Scientist with a passion for creating applications
I have experience writing many types of programs, including, but not limited to, 3D graphics applications and highly parallel programs on CPUs and GPUs. I understand objects, structures, memory management, the usage of many libraries and other features of C and C++.
View Profile
Freelance C c++ developer in Indianapolis, United States
Experienced Software and Systems Engineer
I have developed C and C++ applications professionally since the early 1990s. I have contributed more than 3 million lines of C code and 800k lines of C++ code to Open Source projects since 2002 (source: https://www.openhub.net/accounts/Criswell/languages ). I have done everything from low-level OS device drivers and OS kernel code, to mid-level infrastructure code, to desktop-level applications in C and C++. While I have experience writing cross-platform C/C++, I will admit I'm most comfortable doing C/C++ under Linux and other Unixes.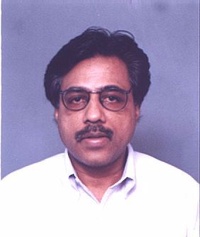 View Profile
Freelance C c++ developer in Bengaluru, India
Full stack web applications and Desktop / Client server applications developer
I started out as a hardware designer with microprocessor based systems using Zilog 80 / Intel 8080 chips and progressed from using assembly / machine coding to C and C++ for multi-lingual text editing systems on photo composing systems which gradually gave way to desktop publishing systems. I am specialized in developing system level hooks using C and C++ for Microsoft Windows which was used in a multi lingual enabling product called "Akruti" which our company pioneered for allowing Indian Language Scripts to be seamlessly used in applications on windows OS starting from ver 3.1 right up to the current windows 10.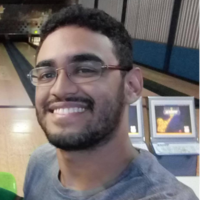 View Profile
Freelance C c++ developer in Frankfurt am Main, Germany
Full stack Javascript/Python developer.
Was a C/C++ mentor for 2 years at university, both for the basics of the language and for algorithms. Recently, I've built a mathematical library in C++.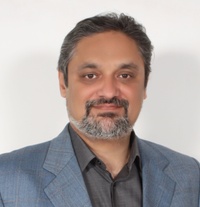 View Profile
Freelance C c++ developer in Rawalpindi, Pakistan
I have experience as a Senior and lead Software developer in C/C++. I have implemented communication and networking protocols complying to IETF standard RFCs and other industry standards in C/C++ for Embedded Systems, Routers and Switches as well as for large scale server software for Authentication and Authorization such as RADIUS and DIAMETER servers. I also have rigorous experience of coding Voice Over IP based Servers and systems based on SIP protocol in C/C++. I designed an implemented a fully working SIP Stack for a startup company in Oakland USA, that was deployed in their Voice Over IP Switches. I have used NoSQL Databases, especially MongoDB and Redis with server software systems and scaled them with a combination of Sharding and replication for handling large scale and High Ava...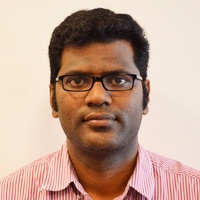 View Profile
Freelance C c++ developer in Rockville, United States
Have over 15 years of experience working on web and bigdata applications. Recently I have been working on Robotics applications. I have also been a core Django contributor.
I started my career in 2001 and have close to 15 years of experience. I have worked largely in enterprise, production ready applications. Few of the web applications that I worked had close to 1 million requests on a daily basis. Have worked on ETL applications that processes over billions of records on monthly basis. This enabled me to think much bigger and understand varied issues in building enterprise applications. Having worked on varied skillsets (Python, java, c++ )enabled me to understand the nuances of each of this programming languages and recommend tailor made solutions for different scenarios. My strongest language would be Python, Java and SQL but have a unique skill to quickly find answers using different technologies and provide the best possible world class solution. Late...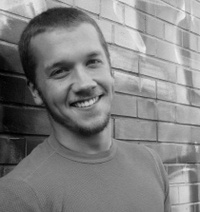 View Profile
Freelance C c++ developer in Seattle, United States
Full stack developer, C/Web
Used exclusively C/C++ throughout college, and continued to program in C or C based languages at Microsoft for years. Comfortable with the low level issues that come along with the language, and tutored it while still a student at my university.
View Profile
Freelance C c++ developer in Palatine, United States
PHP is a scripting language. Did you know that the Zend Engine behind PHP was written in C? The difference between C and C++ (C plus plus) is that the former is an older language while the latter is a newer, object-oriented programming (OOP) language. C supports structures which may resemble OOP while C++ introduces a concept of a "class". I set my step into commercial C/C++ with designing VistaPoint suite of computer telephony applications; "Computer Telephony" magazine "Product of The Year" Award, 1997. I had an excellent business mentor of my own, Ray Ryan.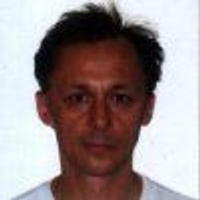 View Profile
Freelance C c++ developer in Rivière-du-Loup, Canada
Full Stack with primary expertise in AngularJs/NodeJs/PostgreSQL/Nginx.
I've been coding in C/C++ since I finished University. It has been off and on type of relationship. Last time I worked with C/C++ was 4 years ago. I don't claim senior level expertise, but I would be comfortable getting back into it.
View Profile
Freelance C c++ developer in Bucharest, Romania
Senior Sofware Developer la Bitdefender
Experienced C/C++ developer with strong algorithm base. Work experience with employers like Intel and Bitdefender.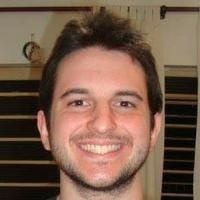 View Profile
Freelance C c++ developer in Campinas, Brazil
Computer engineer with 8 years of professional experience and a passionate teacher.
I've been teaching my whole life. By the age of 15 I was a karate and guitar teacher, after joining the university I've become a math/physics private teacher, today I teach Brazilian jiu jitsu. Oh, right, I'm a computer engineer by the state university of campinas (Unicamp) with 8 years of professional experience.
View Profile
Freelance C c++ developer in Richmond, Canada
"Playing coach" in GUI in all its incarantions: from Web to Desktop UIs on Windows, MacOS, Linux
Professional programming since 1991
Are You a
C c++
Developer?
Get paid while making an impact. Become a Codementor for the next wave of makers.
Apply Now